If coffee is your love language, then we are going to make you fall deeply in love because we've discovered a beautiful, heritage filled coffee spot in Dubai. Peet's Coffee in Dubai serves the most delicious coffee and if you haven't visited yet – take this as your sign to head there right now! Oh and this isn't just any coffee; this coffee shop comes with a whole lot of legacy. In fact, Alfred Peet trained the Starbucks founders in the art of roasting coffee!
We've also got a sweet deal for you! 2 lucky winners can get the chance to win AED 500 vouchers from Peet's Coffee. Read on to know all the details:
Also read: Get Free Taxi Rides In Dubai With This New Scheme
3 Reasons You Must Visit Peet's Coffee ASAP!
1. Coffee With A Story
Peet's Coffee is the original craft coffee brand that started the specialty coffee movement in the Unites States. Founded by Alfred Peet, the Dutch born son of a coffee trader, he moved to the US in the 1950s and began roasting a coffee unlike anything America had tasted before. After opening the first café in Berkeley, California in 1966, Mr. Peet was approached by three young entrepreneurs to learn the art of roasting and supplied them with roasted coffee beans for the first 2 years of their new venture: Starbucks. Today, Peet's Coffee has over 370 locations in the US and China and is now also in Dubai.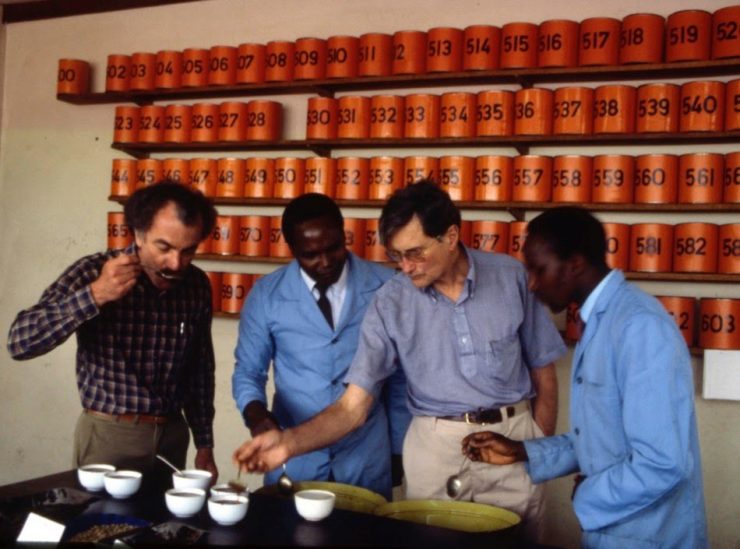 The years of brewing experience truly does show in Peet's Coffee, and is definitely our number 1 must-visit reason. At Peet's, coffee isn't just a drink – it's an experience that's absolutely worth having. Alfred Peet pioneered the craft coffee movement in the US in 1966 and his legacy lives on even today with every sip taken.
Also read: Get Free Taxi Rides In Dubai With This New Scheme
2. Original Craft Coffee
Peet's Coffee serves craft coffee at their Discovery Bar which invites patrons to take a personalized coffee journey through custom cups, tasting flights, and full sensory, experiential courses led by Peet's baristas.
For over fifty years Peet's has been dedicated to crafting the perfect cup. This endeavor shapes every step of their process, from partnering with farmers to roasting by hand, so you know you're drinking the best, freshest coffee!
But how does the coffee taste so good? At Peet's, all the coffee beans are sourced from farms with the highest elevation around the Coffee Belt, producing the best quality coffee beans.
Also read: New Restaurants In Dubai That Opened In 2023 That You Must Try Once
3. 100% Responsibly Sourced Coffee
Peet's Coffee confirms that 100% of Peet's Coffee purchases are Responsibly Sourced per Enveritas standards. (Enveritas, an independent third-party global non-profit, tracks social, economic and agricultural impact across multiple crops and industries.)
You can rest assured that every cup is not only good for you, but also for the environment and coffee community surrounding it!
Gulf Buzz Giveaway At Peet's Coffee
Get the chance to win AED 500 worth of vouchers (Terms and conditions apply)
Follow these steps:
Winners will be picked by a random generator.
Peet's Coffee Details
Location: 1st Floor, Fashion Avenue, Dubai Mall Ground Floor, Dubai Hills Mall
Website: https://www.peetscoffee.me/
Instagram, Facebook, TikTok: PeetsCoffeeUAE