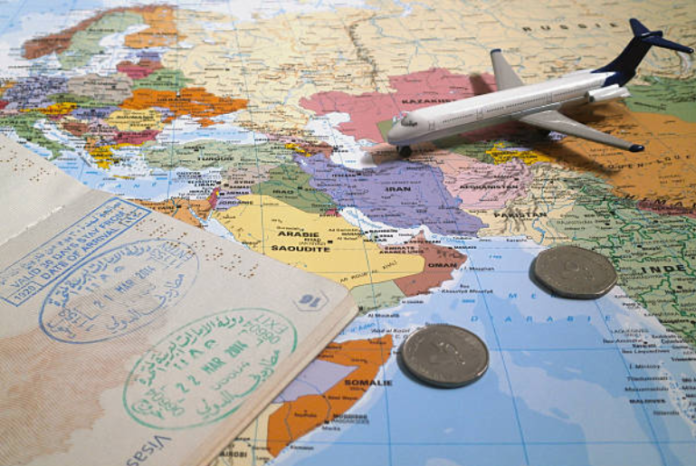 The United Arab Emirates (UAE) has implemented numerous updates to its advanced visa system since its launch in October 2022. The latest updates have just been announced, and they cover a wide range of changes. In this article, we will provide an overview of each update to help you understand them better. Read on to get all the details:
Also read: Things to Do In & Near Dubai In March 2023: Food, Concerts, Markets, Kids Activities – Across All Budgets
1. One-Year Visa Extension For Separated, Divorced, & Widow Women
Separated, divorced, and widowed women who are currently residing in the UAE on their husband's visa can now apply for a one-year extension. This extension also applies to the offspring who are on their father's visa. The extension can only be extended once, does not require a replacement sponsor, and starts from the date of the husband's death or divorce.
2. Increased Income Limit For Sponsoring Relatives
Foreigners who wish to sponsor their relatives or their wives' relatives in the UAE must have adequate housing and a stable monthly income. They can now sponsor up to five people with a monthly income of AED 10,000. If they want to sponsor six people, they must have a monthly income of AED 15,000. If there are more than six people to be sponsored, the Chairman of the authority will assess the applicant's fitness.

3. Lost Passport/ID
If an expat loses their passport, identity card, or both, they can enter the UAE and complete the necessary formalities within three working days. They must first report the loss and submit an entry petition to the UAE via the smart services network. The new ruling also outlines the prerequisites for issuing tourist visas, such as the requirement that the sponsor or host be a tourism-related organization, business, or registered entity in the authorized facility card system and offer a tourism program.
Also read: UAE: These 76 Nationalities Can Get Visa On Arrival For Up To 180 Days
4. Updated Entry Visa Rules
According to the new rule, entry visas are valid for 60 days from the date of issuance. They allow the holder to stay in the country according to the type of visa they have been granted. All visit visas permit their holders to enter the UAE either once or multiple times, depending on the issuing authority. However, the visa holder cannot stay in the country for more than 180 days.
5. Visa For Border Ports
Visitors can now obtain an entry visa valid for 90 days at nearby border crossing points with land entry ports, provided they meet the required verification points. Foreigners can visit the UAE multiple times, but they can only stay for up to 48 hours at a time. Domestic workers are not allowed in the UAE unless they are sponsored by their employer or family, regardless of whether they are paid or not.

6. Cancellation Of Residence Visa
If an individual stays outside the country for more than 180 days without informing the authorities, their residence visa will be cancelled. However, holders of Golden Visas, Green Visa holders and their families, as well as those who have been granted an exemption by the director general of Residence and Foreigners Affairs due to bona fide reasons and have paid the necessary fee, can keep their residence permits until they expire.
Also read: Faster US Green Card Access Now Available To UAE Residents – Here's How You Can Apply
7. Dubai Residents Can Apply For 90 Day Refundable Visit Visa
Exciting news for Dubai residents and their loved ones! It has been announced that a 3-month visit visa is now available for those who wish to host friends or family in the country. Not only is this a great opportunity for residents to show off their amazing city to their loved ones, but the process to obtain the visa is now easier than ever before.
Click here to read the full details: Dubai: Residents Can Now Apply For A 90 Day Refundable Visit Visa For Family & Friends
The UAE's latest visa updates cover a range of changes that impact various groups of people. It is essential to stay informed about these updates to ensure compliance with the new rules. We hope this guide has provided useful insight into the recent changes to the UAE visa system.