It's never too early to start planning next year's holidays, is it? Heck, personally I think the earlier you plan, the easier and more reasonable it gets. Well, gear up – open your planners, take out those pens & make a note (or you can just bookmark this link). Here is the official UAE Public Holidays List 2023. It has 13 public holidays, and includes 3 long weekends. Read on to know more:
UAE Official Public Holidays 2023 List
New Year's Day, January 1 (Sunday)
Eid al-Fitr: April 20, 21, 22 and 23 (Wednesday – Sunday)
Arafat Day: June 27 (Monday)
Eid al-Adha: June 28, 29, 30 (Tuesday – Thursday)
Islamic New Year: July 21 (Friday)
The Prophet Muhammad's (PBUH) birthday: September 29 (Thursday)
National Day: December 2, 3 (Friday – Saturday)
Well, there you have it. It's the official list. Pssst, here's a separate list on what you can do for Ramadan, Eid Al Fitr 2023 ; 4 Day Long Weekend.
New Years 2023: January 1 (Sunday)
Bring in New Years 2023 in style with the beginning of the official UAE 2023 holiday list for private and public sectors. Sure, there are loads of places you can travel to in 2023, but how about you start off with this curated list of Best New Year Parties 2023 In Dubai For All Budgets ; Kid Friendly, Live Performances & More
4 Long Weekends Of 2023 – Where To Go, What To Do?
1. Eid al-Fitr: April 20, 21, 22 and 23 (Wednesday – Sunday) 
Tentative Long Weekend Getaway
The International Union for Astronomy and Space Sciences in the UAE have given a March 23rd, 2023 estimate for Ramadan next year. This of course is only a likely date, and the actual dates will be revealed only later once religious scholars observe certain sightings related to the appearance and cycle of the moon. However, a max 2 day difference is expected at most.
If Ramadan does start by March 23rd, 2023 then Eid Al Fitr will fall on Friday April 21. This could mean a 4 day long weekend from April 20th – April 23rd. Guys, we know these are tentative dates but its best to plan ahead!
Here are some great travel ideas if you do plan to step out for the long weekend and are definitely the best countries to visit near Dubai in April.
Georgia 
Georgia is less than a 3.5 hour flight from Dubai and is truly a magnificent place to visit. April marks the beginning of spring and the whole country erupts in a riot of colours and fresh blooms. Temperatures are around 12 – 17 degrees Celsius, and is the perfect escape from the Dubai heat. In fact, Tbilisi's parks are overripe with cherry and magnolia blossoms.
2. Qatar
Closer to home is Qatar, and the gorgeous Emirate is definitely worth a visit! Just like Georgia, it is also Spring in Qatar albeit with slightly higher temperatures. In April, in Doha, the average high-temperature is 31.9°C and the average low-temperature is 20.6°C. It's perfect for those who can't bear the cold. It is also perfect for those who enjoy a heritage tour with gorgeous sights like the Souq Waqif, Museum of Islamic Art, Katara Cultural Village, Al Khor Park and lots more. It is quite perfect for a 4 day stop!
3. Azerbaijan
The best time to visit Azerbaijan is April to June, which means you're bang on with your long weekend dates. The average high-temperature are about 15°C and the average low-temperature is approx 10°C. Azerbaijan is an extremely economical location and super tourist friendly as well. It combines the historical and exotic with beautiful green gardens & great food.
2. Arafah Day & Eid Al Adha: (June 27th – June 30th)
Club Saturday & Sunday (June 25th & 26th) (July 1st & 2nd) and get a 8 day long weekend!
There's an 8 day long weekend in 2023 in the month of June & the best part is that you do not have to take a single day off. What that also means is that everything is going to get booked out for those dates as soon as possible. Avoid all the holiday rush & the last minute booking plans. We at Gulf Buzz are going to help you plan ahead in style (and savings). Here are our suggestions for the super long, 8 day long weekend coming up next year.
PS: if you do decide to apply for a few official leaves and extend your holiday cycle, then we're giving you that head start to get your leaves approved, before everyone else realises the upcoming long weekends of 2023.
Here are some of the best places you can visit in July from the UAE for 8 days:
Masai Mara, Kenya
From a desert land to a forest – Masai Mara in Kenya is a dream come alive. To give you a small glimpse of Masai Mara, think the movie The Lion King coming alive. July is the perfect time to visit Masai Mara as you will get to witness the  the great wildebeest migration.
July is also perfect climatewise. July is the coolest month of the year, and night times can dip below 10C. It's also drier than most other months, making it perfect to book an open air safari and explore the best of Kenya.
Seychelles
With a flight time of just 4.5 hours from Dubai to Mahe, Seychelles is the perfect beach destination. TBH the conversion rate is not too bad either, with 1 AED = 3.66 SCR. Think sun, sand, sea and the bluest waters you've ever seen in your life. Go beach hopping at one of the many white sand beaches, or go trekking on the Copolia Trail. You can even take a helicopter ride, and get a macro view of the stunning islands. Our personal favourote is the Aride Island Nature Reserve, which is an untouched natural paradise!
New York, USA
Sure its a long flight to the US, but now is the perfect time to make use of a destination that's far away. Lose yourself in the hustle & bustle of New York and all that it has to offer. The best time to visit New York City is from April to June – the crowds are not too much, the weather is perfect & because its not peak season, prices are a fair bit cheaper. You can expect temperatures in New York in June to be between 18 to 26 Celsius. America's most iconic sight, the Statue of Liberty is of course a must visit. Lake Placid is perhaps the most beautiful town in New York State and should definitely be added to your bucket list as well.
3. Islamic New Year: July 21 (Friday)
Take July 20th (Thursday) off, and club it with July 21st (official holiday) & July 22nd & 23rd for a 4 day long weekend getaway
All you have to do is take Thursday off and voila, you've got yourself a long weekend from July 20th – July 23rd. Make a note and add it to the long weekends of 2023 to look our for!
Here are some of the best places you can visit in July from the UAE:
Cyprus
If a tropical vacay is what you love and look forward to, then Cyprus is the place to be. With stunning white sand beaches, and a balmy weather – the white sand country is the perfect getaway. Go for a refreshing swim in the ocean, or snooze by the shade of a palm tree. If you're a history buff, then simply visit one of the gorgeous historical sites. Make sure to pack light as the average daily maximum is 34 C and the average daily minimum is approx 23 C.
2. Bali, Indonesia
July is peak season across Indonesia, and probably one of the best times to visit. I visited Bali in Indonesia last year, and man did I have a blast. With sparkling blue waters, a LIT AF party scene, lots of water sports and coconuts the size of my face – this is a definite must visit if you are planning a trip with your friends!
3. Australia
Head out from the City Of Gold & make your way to the Gold Coast in Australia for a once in a lifetime experience! At a chill 21 degrees, Gold Coast makes for a great getaway filled with food, fun, parties & great culture.
3. The Prophet Muhammad's (PBUH) Birthday: September 29 (Thursday)
Take September 30th (Friday) off, and club it with October 1st & 2nd (Saturday – Sunday weekend) for a long getaway
Well now that you know in advance, apply for leave on the 30th and you've got yourself a 4 day long weekend. Here are some getaway options for you!
Barcelona, Spain
September is probably one of the nicest months of the year to visit Barcelona. From the grand music festival,  La Mercè to an epic wine tour or a beach visit, Barcelona is perfect for backpackers & luxury travellers. With average highs of 26 degrees Celsius & average lows are still a balmy 20 degrees, Barcelona makes for a fun getaway, and a definite respite from the UAE heat!
Munich, Germany
The best time to visit Munich are in the first few weeks in September before the Oktoberfest crowds hit. The weather is beautiful pleasant with lots of concerts & merriment.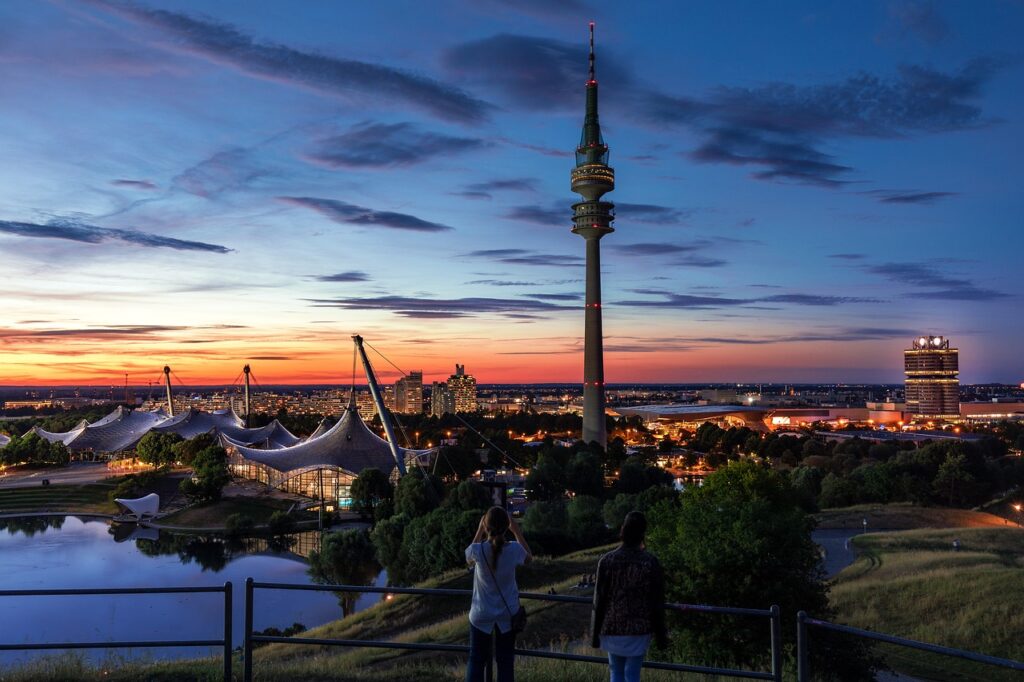 Casablanca, Morocco
If you're someone who enjoys a bit of a cultural & historical melange, then make your way to Morocco. The seaside town of Casablanca has have highs of 27℃ and lows of 17℃. You can go on plenty of hikes, explore underrated cities like El Jadida and Sidi Kaouki, or the musical festival held in Volubilis.
4. Commemoration Day: December 1 (Thursday) + National Day: December 2nd, 3rd (Friday – Saturday)
Take Wednesday, Monday & Tuesday off & bam, you have yourself 6 whole days to enjoy an international destination to the fullest. Here are our recommendations:
Switzerland
The weather in Switzerland in December is very cold, and temperatures range from -1°C to 4°, making it the perfect winter wonderland. From Christmas markets to a general feel of cheer, this beautiful country should definitely be on your list. It's the perfect place to cuddle & take some Insta worthy moments.