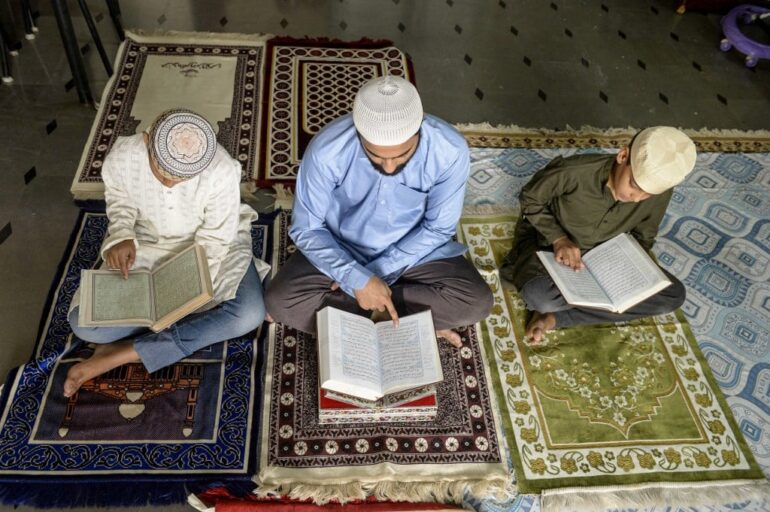 The International Union for Astronomy and Space Sciences in the UAE have given a March 23rd, 2023 estimate for Ramadan next year. This of course is only a likely date, and the actual dates will be revealed only later once religious scholars observe certain sightings related to the appearance and cycle of the moon. However, a max 2 day difference is expected at most.
Tentative 4 Day Weekend Expected For Eid Al Fitr 2023
If Ramadan does start by March 23rd, 2023 then Eid Al Fitr will fall on Friday April 21. This could mean a 4 day long weekend from April 20th – April 23rd. Guys, we know these are tentative dates but its best to plan ahead!
Here are some great travel ideas if you do plan to step out for the long weekend and are definitely the best countries to visit near Dubai in April.
Georgia 
Georgia is less than a 3.5 hour flight from Dubai and is truly a magnificent place to visit. April marks the beginning of spring and the whole country erupts in a riot of colours and fresh blooms. Temperatures are around 12 – 17 degrees Celsius, and is the perfect escape from the Dubai heat. In fact, Tbilisi's parks are overripe with cherry and magnolia blossoms.
2. Qatar
Closer to home is Qatar, and the gorgeous Emirate is definitely worth a visit! Just like Georgia, it is also Spring in Qatar albeit with slightly higher temperatures. In April, in Doha, the average high-temperature is 31.9°C and the average low-temperature is 20.6°C. It's perfect for those who can't bear the cold. It is also perfect for those who enjoy a heritage tour with gorgeous sights like the Souq Waqif, Museum of Islamic Art, Katara Cultural Village, Al Khor Park and lots more. It is quite perfect for a 4 day stop!
3. Azerbaijan
The best time to visit Azerbaijan is April to June, which means you're bang on with your long weekend dates. The average high-temperature are about 15°C and the average low-temperature is approx 10°C. Azerbaijan is an extremely econimoical location and super tourist friendly as well. It combines the historical and exotic with beautiful green gardens & great food.
Well, now that we've got you covered on a tentative list, make sure you bookmark the dates & get ready for a fabulous budget holiday!