From heart-pounding concerts that set the stage ablaze, to jaw-dropping art exhibitions that ignite your imagination, and gastronomic delights. This action-packed week in Dubai will leave craving a relaxing staycation weekend where the only thing you have to lift a finger for is to call for room service.
Also read: Dubai: 18 Staycation Deals For The Eid Al Adah Long Weekend Happening This Month
1. Puppy Yoga Class At SLS Dubai
Get ready for an adorable and unique experience at Ciel Spa in the SLS Dubai on Wednesday evening – a yoga class accompanied by playful puppies! For just AED 250, indulge in a 60-minute yoga session while adorable puppies roam around the mats. And if one of these furry friends captures your heart, you even have the opportunity to adopt them at the end of the class. Don't miss out on this joyful and heartwarming event!
Quick Deets
Location: Ciel Spa, SLS Dubai, Business Bay
Timings: Wed Jun 7, 7pm
Contact: 04 607 0757
2. Have A Final Dinner And A Show At Billionaire Dubai Before It Closes For The Summer
Prepare to bid farewell to the immensely popular dinner and show venue, Billionaire, as it temporarily closes its doors for the summer on Thursday, June 15. You have a limited two-week window to experience this remarkable destination before its closure. Haven't had the chance to visit yet? This extraordinary venue boasts a show curated by a former Cirque du Soleil director and a delectable menu featuring a fusion of Italian and Asian cuisine. To truly comprehend its magnificence, witnessing it firsthand is an absolute must.
Quick Deets
Location: Billionaire Dubai, Taj Hotel, Burj Khalifa Street, Dubai
Timings: Tuse-Sun, from 9pm until late until Thu Jun 15
Contact: 056 678 3357
3. Attend A Party With Nicky Romero
Prepare to be mesmerised as acclaimed EDM DJ Nicky Romero takes the stage at the Coca-Cola Arena on Saturday night. With a remarkable career that includes collaborations with global superstars like Rihanna and Britney Spears, he has garnered immense success with chart-topping hits such as "Toulouse" and "I Could Be The One." Get ready for an electrifying performance filled with infectious beats and unforgettable melodies. From AED 129 don't miss this opportunity to witness the incredible talent of Nicky Romero as he creates an unforgettable night of music and celebration.
Quick Deets
Location: Coca-Cola Arena, City Walk
Timings: Sat June 10, 9pm
Get your tickets here
Also read: 30 Upcoming Shows, Events, Sport Events, Concerts And Festivals In Abu Dhabi
4. Get A Bargain Lunch Deal At Splendour Fields
Craving a pocket-friendly lunch? Look no further! Splendour Fields in JLT has a fantastic offer for diners from 11am to 5pm, Monday to Friday. For just AED 59, you can indulge in a delightful three-course meal along with a coffee. Choose between a scrumptious baguette or a slice of quiche, accompanied by a fresh salad, a comforting soup, and a satisfying cup of house coffee. Enjoy this incredible deal and savour a complete and satisfying dining experience, all for under AED 60.
Tom Arnel's #Hawkerboi, which started life as a supperclub in Dubai, is getting a permanent restaurant at The Park in JLT.

The outlet, located above the Tom & Serg founder's Splendour Fields café, is set to open this month.#restaurants #dubaihttps://t.co/eryGqnWF7v

— Caterer Middle East (@CatererME) April 20, 2023
Quick Deets
Location: The Park – Jumeirah Lake Towers
Timings: Mon-Fri 11am-5pm
Contact: 056 603 0897
5. Attend An Eighties Party At JB's Gastropub
Get ready to travel back in time at the welcoming pub JB's this Friday night as they host an exciting 80s-themed party featuring a fantastic three-piece band and a lively DJ. The festivities kick off at 6:30 pm, and guests are encouraged to dress up in their finest retro attire. The best part? With drinks starting from just AED 25, this promises to be an affordable and enjoyable night out for all. Don't miss the opportunity to groove to the nostalgic beats and relish in the vibrant ambiance of this unforgettable event.
Enjoy a huge '80s-style party at JB's Gastropub https://t.co/TL3BcDw1Nn pic.twitter.com/0A77j7be3R

— Dubai | دبي (@DubaiTrends) June 2, 2023
Quick Deets
Location: The Walk, Jumeirah Beach Residence
Timings: Fri Jun 9, 6.30pm onwards
Contact: 04 428 3084
6. Go To The Simply Red At The Coca-Cola Arena
Get ready for a remarkable reunion as the iconic soul and pop legends from Manchester return to Dubai after two decades. They are set to grace the stage at the Coca-Cola Arena this Friday, bringing their mesmerising performance to the city once again. If you're a fan of British '80s classics, this is an event you don't want to miss. Tickets start at an affordable AED 199, granting you access to an unforgettable night filled with timeless hits like "Holding Back the Years" and "If You Don't Know Me by Now." Mark your calendars for this extraordinary show at the World Padel League and get ready to immerse yourself in a wave of nostalgia and musical brilliance.
Quick Deets
Location: Coca-Cola Arena, City Walk
Timings: Fri Jun 9
Get your tickets here
7. Get A Top-Notch Deal At Topgolf
Enjoy a Summer Special at Topgolf: Book One Hour, Get One Hour Free! For just AED 140, you can indulge in two hours of gameplay at the indoor golf-hitting arena. This limited-time offer is available from Monday until August 31. Additionally, a 30-minute extension costs AED 70, allowing you to maximise your fun during this fantastic summer deal
Quick Deets
Location: Topgolf, Emirates Golf Club
Timings: Mon-Fri, 10am-3pm
Contact: 04 371 9999
Also read: 13 Things To Do In June In Dubai & Abu Dhabi 2023; Events, Concerts, Kids Activities & More
8. Visit The Brand New Gym In City Walk
Seeking a Fresh Fitness Destination? Check Out Fitness Zone, Now Open in City Walk! Occupying a spacious 10,000 sq. ft area, this newly established gym brings state-of-the-art equipment and a wide variety of classes to fitness enthusiasts. A day pass starts from AED 120.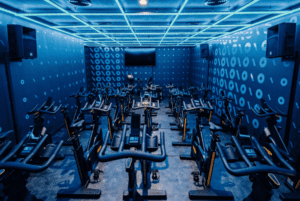 Quick Deets
Location: City Walk (next to Beit el Kel Restaurant) Al Wasl
Timings: Mon-Fri, 6am-11pm, Sat-Sun, 8am-8pm
Contact: 054 727 4777
9. Order The special Limited edition doughnut from Bread Ahead
To commemorate National Doughnut Day, renowned London bakery Bread Ahead is reintroducing its box of 12 mini doughnuts. Priced at AED 66, you have the freedom to select your preferred flavours to include in the box. Don't miss out on the exclusive limited edition sticky toffee flavour, only available until Thursday, June 8.
Quick Deets
Location: Mall of the Emirates
Timings: Fri Jun 2- Thu Jun 8, 10am-midnight
Contact: 04 344 8895
10. See Tom Odell Live In Concert At The Dubai Opera
As a part of his global tour, the talented British singer and songwriter is set to captivate the audience at Dubai Opera on Wednesday night. Renowned for his chart-topping album Long Way Down and popular tracks like "Another Love" and "Real Love," he is ready to deliver a memorable performance. Brace yourself for an incredible evening filled with his greatest hits, including songs from his latest album, Monsters. Tickets start from AED 250
Quick Deets
Location: Dubai Opera, Downtown Dubai
Timings: Wed Jun 7, 8pm
Get your tickets here
You may also like: This Dubai Hotel Is Hosting A $14,000-An-Hour Party In The Sky