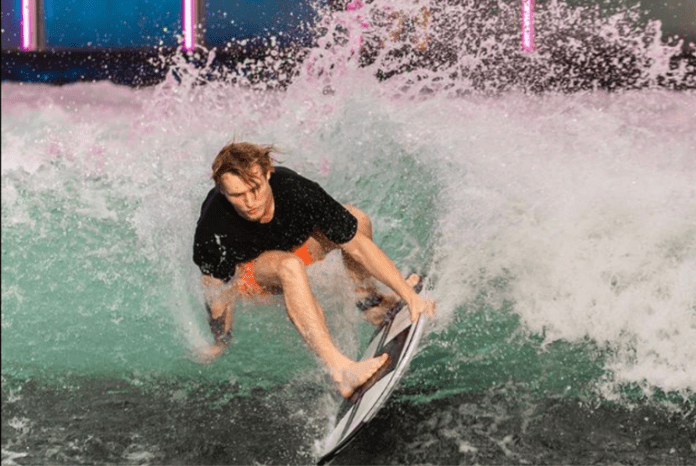 Surfing enthusiasts, this one is for you! A new surf club is about to make some serious waves in Dubai. Introducing – Surfbase, they are about to be a massive game changer. Imagine a place where you can surf to your heart's content, regardless of the season, timing, weather conditions and anything else you can think of standing in your way from catching a sick wave. Dubai is set to welcome Surfbase, its first indoor surfing haven, sometime in 2024 or 2025. Say goodbye to seasonality, as Surfbase promises a year-round wave-riding experience. Here are all the gnarly details you need to know about it.
Also read: Dubai: Top 10 Things You Should Do To Celebrate The Last Long Weekend Of The Year
Surfs-Up For Everyone
Here's the exciting part: Surfbase is for everyone. Whether you're a newbie just testing the waters or a seasoned pro honing your skills, they've got you covered. Their professional surf training caters to all skill levels, offering one-on-one and group sessions. Even corporate events will find a home here. And it's all indoors, which means you can surf in comfort, shielded from the scorching heat outside, without worries about reefs, sharks, or unexpected rogue waves. Surfbase is your all-weather surfing sanctuary.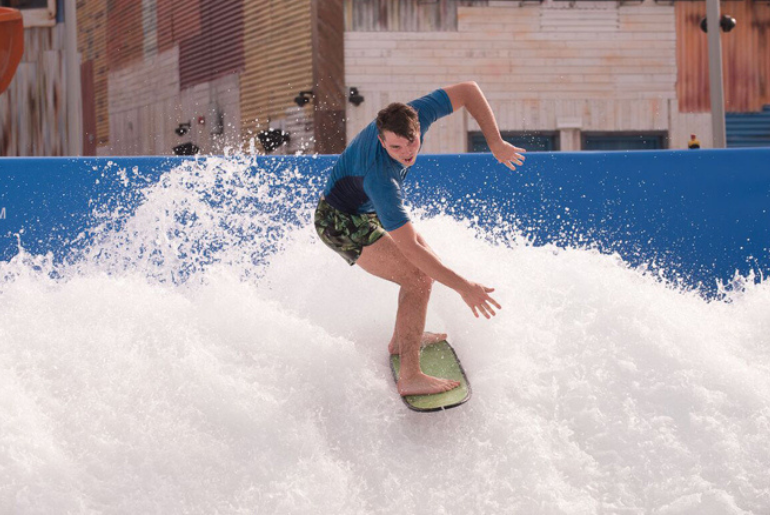 Epic Waves Await
The heart of Surfbase lies in its cutting-edge wave machines, capable of generating waves spanning a staggering 30 meters in width. These waves range from a gentle 0.8 meters for beginners to a thrilling 3 meters for experienced riders. In fact, this feat earns Surfbase the title of having the world's largest wave machine.
Also read: The World's Biggest Wave Pool To Come To Abu Dhabi In 2023
More Than Just Surfing
But Surfbase isn't just about catching waves. They're creating a holistic experience, with facilities like a gym, yoga studio, restaurant, and a cosy lounge area. So, after a day of conquering the waves, you can unwind and refuel in style.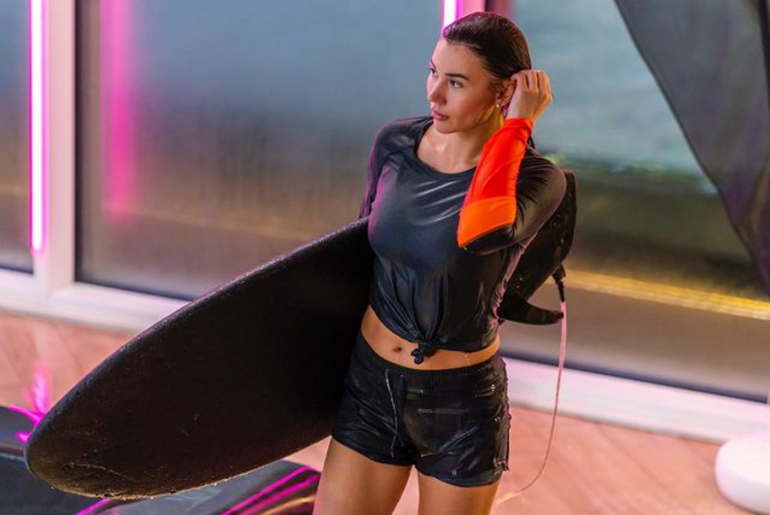 Stay Tuned For Details
While the exact opening date and location remain a mystery, Surfbase has hinted at a city centre location. We'll keep a keen eye out for you so that you'll be the first to know when all other details, such as location, timing, prices and ticket sales, happen on their website. Get ready for some epic endless waves throughout the year. Surf's up, Dubai!
You may also like: Celebrate Oktoberfest In Style At These 6 Places Around Dubai.