Picture this: A starlit night, the shimmering Dubai skyline, and the enchanting melodies of Taylor Swift filling the air. It's no daydream, folks! A Taylor Swift tribute concert is heading to Dubai, and you won't want to miss it. Tickets are up for grabs right now, and the show is set to take place in October. It may not be Miss Americana herself, but until we can all convince her to come down to UAE, this is the next best thing to live out all your Taylor Swift concert dreams. Here are all the dazzling details you need to know.
Also read: Celebrate Oktoberfest In Style At These 6 Places Around Dubai
A Candlelight Serenade
Prepare for a night that's bound to be nothing short of enchanting. The concert will be bathed in the warm glow of candlelight, creating a dreamy atmosphere. Adding a touch of class, a talented string quartet will grace the stage, serenading you with Taylor's chart-topping tunes. This Swifty extravaganza is set to unfold within the splendid confines of the Majlis at Mina A'Salam Hotel, promising an unforgettable evening.
Mark Your Calendar: October 28
Circle the date on your calendar with a giant heart! Saturday, October 28, is the day to be at the Majlis. You've got not one but two chances to join the party – pick between the 7 pm or 9 pm showtimes.
Tickets & Age Check
Tickets to this magical affair are priced between AED 150 and AED 250, making it accessible for all. Hurry and secure your spot via the Fever website before they sell out. The concert will play for a solid 65 minutes, ensuring you get your fill of Swift's hits. Just remember, you must be at least eight years old to attend, and anyone under 16 must bring an adult sidekick.
Also read: These Seasonal Attractions Are Reopening In Dubai – Find Out Which Ones Inside
Setlist: A Swiftie's Dream
Prepare to sing your heart out to a setlist that's nothing short of legendary. Songs you can expect to hear:
Love Story
Cardigan
Blank Space
Enchanted
Anti-Hero
Snow on the Beach
We Are Never Ever Getting Back Together
Wildest Dreams
Lover
I Knew You Were Trouble
You Belong With Me
Shake It Off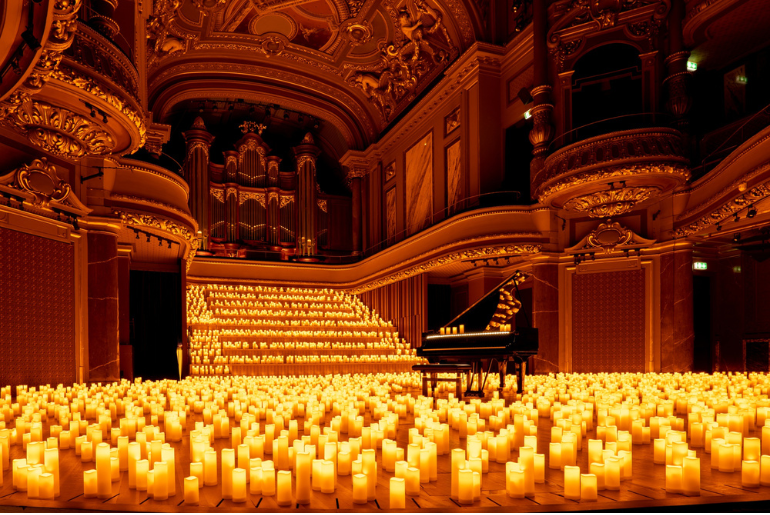 So, for just AED 150, you can be part of this unforgettable night. What are you waiting for? Get your tickets now and join the Dubai Swiftie party on October 28 at Mina A'Salam Hotel, Madinat Jumeirah. Head to feverup.com and grab your ticket to Swiftie Paradise!
You may also like: Dubai: Top 10 Things You Should Do To Celebrate The Last Long Weekend Of The Year