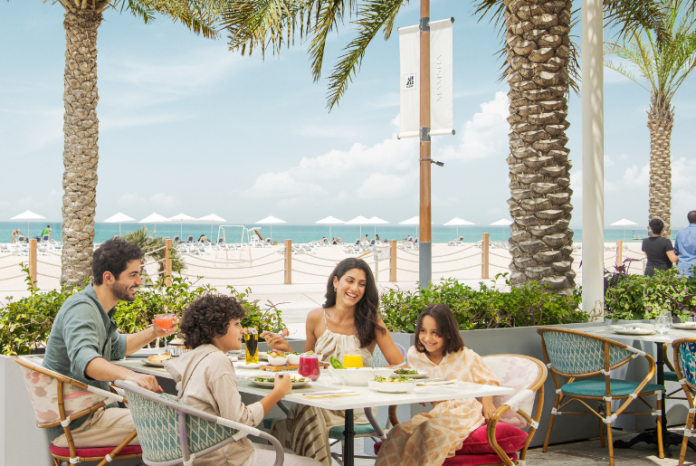 Hello my fellow Dubai peeps. March is here & it's time to march into the madness (pun intended) with all the goodness that Dubai has to offer. From live performances by iconic artists to fun kiddie parties – there's something for everyone. Here is a complete list of things to do in Dubai In March 2023:
1.

Dubai International Boat Show
Date: March 1 – 5
Get ready to set sail into the excitement and luxury of the Dubai International Boat Show's 29th edition! From March 1 to 5, the shores of Dubai will be graced with the presence of over 175 yachts and watercraft from major shipyards such as Azimut, Ferretti, Gulf Craft, Princess, San Lorenzo, Sunreef, and Sunseeker Gulf. With more than 30,000 visitors expected to attend, this year's edition promises to be bigger and better than ever before.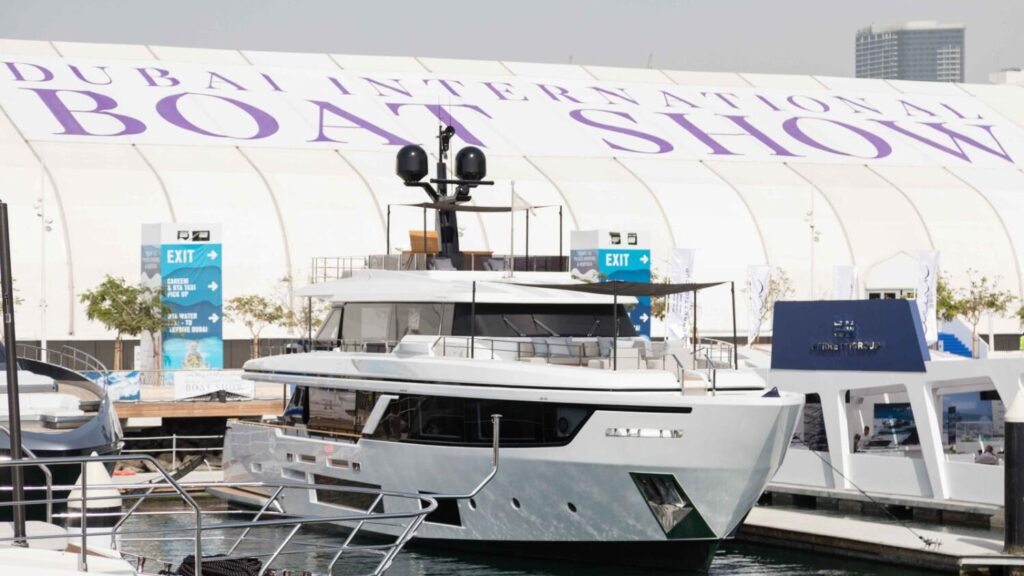 Dubai has a rich maritime heritage, and over the years, it has become one of the top 10 nautical hubs of the world within the marine industry. With over 12% of the world's superyachts in the MENA region, the Dubai International Boat Show is a must-attend event for yacht enthusiasts, boat lovers, and those who simply want to experience the height of luxury and sophistication.
This year's show will see over 50 global and regional launches, as well as more than 10 new brands displaying their latest innovations. Abeking & Rasmussen, Boutique Yachts, Finnmaster, Greenline Yachts, Nordhavn, SAY Carbon Yachts, Sirena Yachts, and Tecnomar are just some of the exciting new brands that visitors can expect to see.
2. Guns N' Roses in Dubai
Date: March 3
When it comes to the greatest rock bands of all time, Guns N' Roses is undoubtedly one of them. And the good news is that they are set to perform at Dubai's Autism Rocks Arena as part of their Not In This Lifetime Tour, marking their first performance in the UAE.
While the original members of the band, Izzy Stradlin and Steven Adler, won't be performing, the current lineup includes the legendary Slash, Axl Rose, Duff McKagan, Dizzy Reed, Melissa Reese, Richard Fortus, and Frank Ferrer. This tour marks the first time Slash and Rose will be sharing the stage in over two decades, following a long-standing feud between the two.
The Dubai show will be the last stop for Guns N' Roses after a month-long tour across Australia, New Zealand, and Japan. With an estimated 30,000 fans expected to attend the show, it is set to be an unforgettable night of high-energy rock music.
Guns N' Roses' influence on rock music cannot be overstated, and their performance in Dubai is a rare opportunity to witness rock history being made. Whether you are a die-hard fan or just looking to experience an unforgettable night of live music, Guns N' Roses' one-off show is not to be missed. So, get ready to rock Dubai with Guns N' Roses and experience the magic of one of the greatest rock bands of all time.
Concert Details:
Date: Friday, March 3rd
Timings: 4pm – midnight
Tickets: Book here
3. GrapeFest
Dates: March 3-4
On March 3rd and 4th starting at 5 pm, you'll have the chance to enjoy live music, taste up to 28 different types of grapes from six stations, and indulge in delicious food stalls under the Dubai night sky on the Ernst terrace. Plus, the private dining room will be transformed into a cheese lover's paradise in collaboration with Chef Middle East – could it get any better?
4. Art Dubai
*Kid friendly*
Dates: March 3 – 5
Looking for the ultimate art experience in 2023? Look no further than Art Dubai's 16th edition, coming back to its iconic home at Madinat Jumeirah from March 3-5 (with VIP days preceding). This year's fair promises to be bigger and better than ever, showcasing a diverse range of contemporary, modern, Bawwaba, and digital art from around the globe.
Art Dubai's extensive parallel programming offers even more opportunities to explore and engage with the world of art. With performances, commissions, education programs, talks, and annual conferences, there's something for everyone at this must-attend event.
Don't miss out on this unique opportunity to immerse yourself in the vibrant and dynamic world of art. Mark your calendars and get ready to discover new global perspectives at Art Dubai 2023.
Date: 3rd March – 5th March
More details here
5. Hai Ramadan Festival At Expo City Dubai
*Kid friendly*
Dates: March 3 to April 25
Expo City Dubai has announced its latest offering for visitors, a Ramadan festival named 'Hai Ramadan,' which promises to showcase the traditions of the holy month in the UAE and beyond. The festival will run from March 3 to April 25, covering over 50 days, and will provide an immersive cultural experience for visitors from all over the world. The event is set to offer an enchanting atmosphere, delicious food, and exciting activities for people of all ages.
Al Wasl Plaza will offer a theatrical show by Expo 2020 Dubai's official mascots, Rashid and Latifa. Children of all ages are welcome to join workshops and games to learn about elements of Emirati culture and the values of Ramadan, such as kindness, generosity, and compassion.
Get all the details of ramadan activities at Expo City by clicking here – Ramadan At Expo City – New Mosque, Hai Ramadan Festival, Waterfall Iftar Table
6. Black Coffee Live At White Beach
Date: March 4
Get ready to experience an absolutely unforgettable evening, because the legendary Black Coffee is heading to the stage at White Beach! This powerhouse in the Amapiano and house genres is sure to get your heart pumping and your body moving. And if you needed any more convincing, just take a look at his impressive accolades: he took home a Grammy in 2022 for Best Dance/Electronic Album, and he's collaborated with heavy hitters like the Chainsmokers and Diplo.
Plus, with hits like "Drive" and a Drake sample on "Get It Together," Black Coffee is guaranteed to bring the heat and keep the party going all night long. So don't miss out on the chance to see this music icon live in action!
What: Black Coffee at White Beach
When: Saturday, March 4, from 6pm until late,
Ticket rates: From AED 200 or AED 500 at the door.
Book tickets here: dubai.platinumlist.net
7. Woofstock Dog Festival
Date: March 4
If you're a proud pet parent, you know that nothing is more special than the bond between you and your furry friend. And what could be better than spending a day out with your loyal companion? Well, we've got some great news for you. The Woofstock Dog Festival is happening in Dubai this March, and it promises to be a paw-fect day out for you and your four-legged friend.
Scheduled for the 4th of March at the Dubai Polo & Equestrian Club, Woofstock is an event exclusively for dogs. If you're a dog owner, get ready for a day of fun-filled activities, workshops, market stalls, food trucks, and live music. And the best part? Your dog can join in on all the fun for free!
The festival has something for everyone. You can attend workshops, take part in puppy pilates, and indulge in yummy food from the food trucks. There's also a special off-leash area where your dog can run free and socialize with other furry friends. And for the lucky visitors, there's a chance to win a six-month supply of pet food from the festival's partner, Purina Pro Plus. Plus, everyone gets to take home a goody bag.
To ensure the safety of all the dogs, the entry assessment includes a 15-20 minute evaluation of the dogs' sociability by dog behaviourists at the entry. The dogs will be given colour-coded leashes based on the assessment: Green for highly social dogs, Yellow for introverts, and Red for nervous but safe dogs. It is also advisable that all dogs be fully vaccinated, including the Kennel Cough jab, and visitors should book a session in advance.
Woofstock Dog Festival Details:
Tickets: AED 50 per person, and children under 12 can enter for free
Location: Dubai Polo & Equestrian Club
Date: 4th March, Saturday
Book tickets here
8. Atif Aslam Live in Concert
Date: March 4
Don't miss the chance to witness Pakistani music sensation Atif Aslam live in Dubai on March 4th! Atif Aslam is known for his soulful melodies, powerful vocals, and chart-topping hits such as Dil Diyan Gallan and Tajdar-e-Haram. He's returning to the city to charm his fans once again with an unforgettable evening of romantic and heart-warming music.
What's more, Atif Aslam will be joined on stage by the Firdaus Orchestra, an innovative all-women ensemble based in Dubai featuring members from over 23 different nationalities. Together, they will deliver a captivating performance that is sure to leave the audience spellbound.
Book your tickets now to catch this mesmerizing concert at the Coca-Cola Arena. Experience the magic of Atif Aslam and the Firdaus Orchestra as they deliver hit after hit of unforgettable music. Get ready for a night of pure musical magic!
Atif Aslam Details
Location: Coca-Cola Arena
Tickets:
from AED 140 – AED 3000
Book tickets here
9. Fireman Sam Saves The Circus – Musical
*Kid-friendly*
Dates: March 4 – 5
Attention parents! Get ready to treat your little ones to a spectacular stage adaptation of the beloved British TV series, Fireman Sam Saves the Circus, at The Theatre, Mall of the Emirates on March 4th and 5th.
This all-ages show has garnered rave reviews during its successful run at renowned venues such as Theatre Royal, Lighthouse, and Capitol Theatre in the UK. Follow the adventure as Norman Price, the star of a visiting circus in Pontypandy, finds himself in a perilous situation when a tiger gets loose and some lights malfunction. But don't worry, Fireman Sam and his trusty crew are on hand to save the day!
With singing, dancing, and interactive elements, this show promises to keep the entire family entertained. Join Sam, Penny, Elvis, Station Officer Steele, and Norman in their thrilling live performance. Book your tickets now and make memories that your kids will treasure for a lifetime.
Fireman Sam Saves The Circus Details
Location: The Theatre, Mall of the Emirates
10. 

New Ramadan Souq 2023 For Holy Month
Get ready to immerse yourself in the rich cultural heritage and traditions of Ramadan with the newly announced Ramadan Souq 2023 event in Dubai! The Dubai Municipality has announced the launch of this exciting event, which will take place from March 5 to March 15 at Old Municipality Street in Deira.
Click here: Dubai Announces New Ramadan Souq 2023 For Holy Month – Get All Details Here
Dates: From March 5 to March 15,
Location: Old Municipality Street in Deira
Timings: 10 am to 8 pm every day
Get ready to shop, explore, and celebrate the holy month of Ramadan in style!
11. Dubai Metro Music Festival
Dates: March 6 – 12
Dubai is all set to kick off the third edition of the Dubai Metro Music Festival on March 6th! Organized by Brand Dubai in collaboration with the Roads and Transport Authority, this week-long celebration of global music promises to be bigger and better than ever before.
To get all the details of the fun festival, click here – Dubai Metro Music Festival Is Back At These Metro Stations From March 6-12
Dates: March 6-12
Locations: Union, Mall of Emirates, Burjuman, Dubai Financial Centre, and Sobha Realty
Timings: 10am – 4pm
12. Bonobo Fragments Tour 2023 At Dubai Opera
Date: March 11
Don't miss UK electronica star Bonobo's electrifying one-night-only performance at Dubai Opera on March 11, 2023. He'll be showcasing his new Fragments album and bringing his seven Grammy nominations to the stage. Tickets start at just AED 350, so book yours now!
What: Bonobo Fragments Tour 2023 at Dubai Opera
When: Saturday, March 11
Tel: (0)4 440 8888
13. Holi Hai Color Mela
*Family Friendly*
Date: March 12
Get ready to celebrate the festival of colors in style with "Holi Hai – color mela" 2023! Join in for a day full of fun and festivities that will leave you with unforgettable memories.
This is a family event that promises something for everyone, with live DJs, color blast, food stalls, and live dhol performances that will keep you dancing all day long. What's more, they use only organic colors to ensure your safety and well-being.
The event entry starts from 10 AM onwards, and kids up to three years can enter for free. Please note that park entry must be paid at the gate, and outside food and colors are not allowed. The event is located near Dubai Frame, with the nearest metro station being "Max" (previously Jafliya), and parking available for your convenience.
Don't worry about printed tickets as they offer mobile tickets that are easy to use and environmentally friendly. With so much to look forward to, make sure to mark your calendars for this unforgettable event.
Get ready to join the festivities, and unite together and celebrate Holi Hai – color mela 2023 in Dubai. Terms and conditions apply, so be sure to check them out before joining the celebration.
14. Demi Lovato at Coca Cola Arena
Date: March 18
Get ready to scream and shout, Lovatics, because Demi Lovato is coming to the Coca-Cola Arena for the very first time on Saturday, March 18th at 7:30 pm! We know it's been a tough time lately, but we promise this is the news you've been waiting for.
As you probably already know, Demi Lovato is a true powerhouse in the entertainment industry. She's had her fair share of ups and downs, but she's overcome them all and come out stronger than ever before. From her breakout role in Disney's Camp Rock to chart-topping hits like "Cool For The Summer," "Heart Attack," and "Confident," Demi has cemented her place in music history as one of the most talented and influential artists of our time.
And now, she's hitting the road for her final world tour, making this performance at the Coca-Cola Arena all the more special. Don't miss out on your chance to see Demi Lovato live and in-person, as she pours her heart and soul into an unforgettable night of music and celebration. Let's make this a night to remember!
What: Demi Lovato at Coca Cola Arena, City Walk, Dubai
Dates: Feb 23rd – March 5th
Dubai's art scene is in full swing with the city's first-ever digital art festival, featuring over 100 digital artists from around the world. The nine-day event, organized by Art in Space, will take place in Downtown Dubai, and promises to be a feast for the senses. The festival will kick off with Michael Benisty's multi-sensory experience showcasing the beauty of the region, accompanied by an original score of Middle Eastern instruments.
Following this, there will be a series of talks and panel discussions with some of the biggest names in art, a free exhibition called BoulevArt, and Sensations, which showcases works designed for a multi-sensory experience.
Lorenzo Rosettani, CEO of Art in Space Dubai, expressed his excitement to bring this milestone event to the city, adding that with Dubai's vision to strengthen the art and culture scene, he is optimistic about the future of the art industry in the country. This festival is not to be missed, so RSVP now and get ready for a truly immersive experience!
15. JumpX
Date: All through March
*Kid-friendly*
JumpX, a massive outdoor inflatable park, is set to launch on February 17, promising endless fun and enjoyment for all ages. Located at RIVERLAND™ Dubai, the enormous new attraction features adventure zones, climbable walls, tunnels, obstacles, and sensory environments spread over multiple levels, offering an active adventure in a safe outdoor environment.
Get all the details of the park here: Dubai Parks and Resorts Announces New Freestyle Inflatable Park JumpX
16. World's Biggest Book Sale In Dubai
*Family Friendly*
Dates: March 31 – April 9
Thanks to a partnership with Sharjah Book Authority (SBA), the world's biggest book sale is set to take place for 10 glorious days from Friday, March 31 to April 9, 2023, at Sound Stages in Dubai Studio City. Yes, you read that right, ten whole days of book heaven!
The venue will be packed with over a million books, with an impressive range of genres and languages to choose from, including English, Arabic, French, and many more. Whether you're a history buff, science fiction fanatic, or just love a good biography, there's bound to be something for everyone. And the best part? There's no entry fee, so you'll have more money to spend on the books you love.
Things To Do In Fujairah (1.5 Hrs From Dubai)
1. Fujairah Adventure Park
Date: All through March
*Kid-friendly*
Experience the Thrill of Adventure at the Reopening of Fujairah Adventure Park
Are you someone who lives for adventure and the rush of adrenaline that comes with it? If the answer is yes, then we have some exciting news for you! The Fujairah Adventure Park, which offers a plethora of adrenaline-inducing activities, is set to reopen its doors after a six-month closure for maintenance.
Spread across 20 hectares, the urban adventure park has been designed to cater to all age groups. From a special Kids Zone and Camp Area to Wall Climbing and Hiking Trails, there is something for everyone. Additionally, the park's pump track, which was introduced in 2019, is also going to be back in operation.
The Fujairah Adventure Park is a perfect destination for families, adventure enthusiasts, and thrill-seekers. The park offers an opportunity to indulge in activities that are not only fun but also help to build teamwork, confidence, and resilience.
The park authorities have put in a lot of effort to ensure that the adventure activities are curated to meet the highest safety standards. The park is staffed by a team of experienced professionals who prioritize visitors' safety and ensure that all activities are carried out under their supervision.
2. Snoopy Beats Festival
Dates: March 10 – 12
Get ready to put on your dancing shoes and feast on some scrumptious finger food, because Snoopy Beats is making a grand comeback this March on the shores of Sandy Beach Resort in Fujairah! This three-day music and lifestyle festival promises to be an experience of a lifetime, with a theme of 'reconnect', where you can rediscover the beats, community, and nature.
From March 10 to March 12, this immersive experience will feature live acts, DJs, and interactive art, all of which together will make for an unforgettable experience with your buddies. You can witness dazzling sunrises, enjoy poolside dances, gaze at stunning sunsets in the mountains, and dance through the night.
But wait, that's not all! The lineup for the festival is simply mind-blowing! You get to witness the electrifying performances of electro-pop DJ Jan Blomqvist, Quest Mimi Love, Ronin Rolbac, and Doomaz, and many more!
There are three categories of passes available for different budgets, each of which includes round-trip shuttle services from Dubai. Starting at AED 185, these tickets are selling out fast, so we suggest booking them right away. And if you're planning to attend this festival, remember that you must be 21 years old or above to enter.
So, what are you waiting for? Gather your squad, book your tickets, and get ready to have the time of your life at Snoopy Beats! Share the word, let everyone know about this fantastic festival, and make plans already!
What: Snoopy Beats Festival, Sandy Beach Resort, Fujairah, United Arab Emirates
When: March 10-12
Ticket rates: From AED 185