Are you visiting Dubai for the first time and don't know where to start? Or maybe you've just moved to our glorious Emirate with its sky scrapers and immense luxury. We know it can be a little intimidating for first timers, and don't worry because we've got you! Here's a comprehensive list of all the must-have apps in Dubai, divided by category and its uses. Get downloading!
Also read: UAE Holidays 2023 List : 13 Holidays Next Year & 3 Long Weekend Ideas
Food Delivery Apps In Dubai
Excuse us if we start with this 😉 We are a food & travel site after all, and a good meal can do wonders. Whether you're a tourist visiting the city and just want to order into your room, or someone who has just moved in and doesn't want to cook, here are the apps you definitely need to add to your phone to order food. These are definitely your must have apps for Dubai.
2. Noon
3. Careem
4. Deliveroo
Also read: #GulfBuzz Approved : 5 Best Bars In Dubai With The Best Views
Grocery Delivery Apps In Dubai
Another set of must have apps on your phone. There are a few of us who love going to supermarkets and getting our groceries. But in case you don't want to run to a superstore, or have probably forgotten to buy something, here's a list of handy grocery delivery apps in Dubai that will help you out.
Also read: Free Things To Do In Dubai For Tourists & Locals
Real Time Info About Public Transport Modes
The public transport system in Dubai is indeed a life saver. It's reasonable, relatively easy to navigate once you get the hang of it, and probably the fastest way to commute. There are 2 apps, among the must have apps for Dubai, that gives you real time info about public transport and will work as your guide in Dubai.
Also read: Best Newly Opened Bars In Dubai That You Have To Check Out Immediately
Book A Ride
If you wish to skip the metros and buses, you can also book a ride in Dubai. Cabs are available easily, they go as per a fixed cost as determined by the app, and have to door to door service.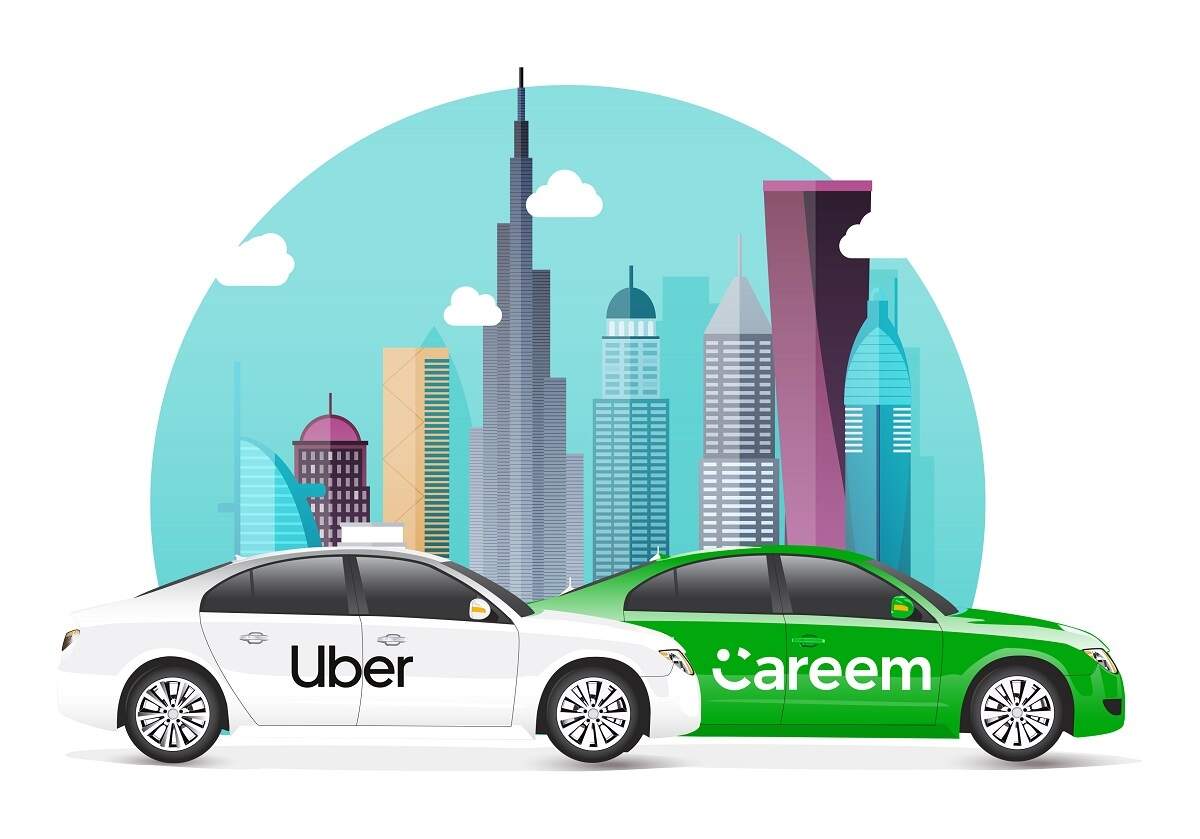 Also read: Gulf Buzz Approved 5 Best Places To Have Tiramisu
Parking System Apps In Dubai
In case you do decide to rent out, or buy a car there is an elaborate parking system in Dubai and this app will help you with free parking spots, parking availability, paying off parking charges and more:
Send a WhatsApp to +971 58 8009090
Send a SMS to 7275
Also read: 
Book Movie & Concert Tickets Apps
The concert scene in Dubai is absolutely crazy, especially in the winter. There's so much to do that your weekends and weekdays will be packed. If you plan to catch a movie, well there are plenty of apps for that too. Here's a few to add to your list of must have apps in Dubai.
Also read: There's An Official UAE 8 Day Long Weekend 2023 ; Details, Where To Go & More
Salon & Home Services
Looking for some much needed pampering at hime itself? Well, obviously there's an app for that too!