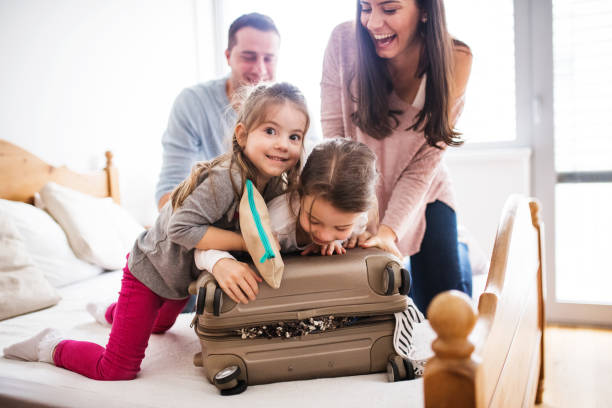 UAE has officially announced its public and private sector holiday list for 2023. Well, next year looks exciting because there are officially 4 long weekends & 13 holidays announced. But what is clearly the BIGGEST news is that there is a 8 day long weekend lined up. You don't have to apply for any leaves & you get 8 full days to go on that long haul trip you always wanted to do!
To get the details on all the official holidays & other long weekends, including trip ideas, click on the link below:
UAE Holidays 2023 List : 13 Holidays Next Year & 3 Long Weekend Ideas
Arafah Day & Eid Al Adha: (June 27th – June 30th)
Club Saturday & Sunday (June 25th & 26th) (July 1st & 2nd) and get a 8 day long weekend!
There's an 8 day long weekend in 2023 in the month of June & the best part is that you do not have to take a single day off. What that also means is that everything is going to get booked out for those dates as soon as possible. Avoid all the holiday rush & the last minute booking plans. We at Gulf Buzz are going to help you plan ahead in style (and savings). Here are our suggestions for the super long, 8 day long weekend coming up next year.
PS: if you do decide to apply for a few official leaves and extend your holiday cycle, then we're giving you that head start to get your leaves approved, before everyone else realises the upcoming long weekends of 2023.
Here are some of the best places you can visit in July from the UAE for 8 days:
1. Masai Mara, Kenya
Flight Timings: 12h, 25m (from Dubai)
UAE passport holders need a visa to enter Kenya
Visa Fees : AED 899 per person
Masai Mara Temperature in June: June is the coolest month of the year, day time is around 25C and night times can dip below 10C.
From a desert land to a forest – Masai Mara in Kenya is a dream come alive. To give you a small glimpse of Masai Mara, think the movie The Lion King coming alive. July is the perfect time to visit Masai Mara as you will get to witness the  the great wildebeest migration.
July is also perfect climate wise. June is the coolest month of the year, and night times can dip below 10C. It's also drier than most other months, making it perfect to book an open air safari and explore the best of Kenya.
2. Seychelles
Flight Timings: 4h, 30m non stop (from Dubai)
Seychelles is a visa-free country, which means that there are no visa requirements for any persons wishing to travel
Visa Fees : The Seychelles visitors permit required is also issued free of cost and permits a stay in the country for up to 3 months
Seychelles Temperature in June: June seeing averages of 27°C and highs of 29°C
With a flight time of just 4.5 hours from Dubai to Mahe, Seychelles is the perfect beach destination. TBH the conversion rate is not too bad either, with 1 AED = 3.66 SCR. Think sun, sand, sea and the bluest waters you've ever seen in your life. Go beach hopping at one of the many white sand beaches, or go trekking on the Copolia Trail. You can even take a helicopter ride, and get a macro view of the stunning islands. Our personal favourote is the Aride Island Nature Reserve, which is an untouched natural paradise!
3. New York, USA
Flight Timings: 4h, 30m non stop (from Dubai)
Every UAE national needs to present a visa at the US port of entry
Visa Fees : AED 590
New York Temperature in June: June seeing averages of 18°C and highs of 27°C
Sure its a long flight to the US, but now is the perfect time to make use of a destination that's far away. Lose yourself in the hustle & bustle of New York and all that it has to offer. The best time to visit New York City is from April to June – the crowds are not too much, the weather is perfect & because its not peak season, prices are a fair bit cheaper. You can expect temperatures in New York in June to be between 18 to 26 Celsius. America's most iconic sight, the Statue of Liberty is of course a must visit. Lake Placid is perhaps the most beautiful town in New York State and should definitely be added to your bucket list as well.
Also read: Best New Year Parties 2023 In Dubai For All Budgets ; Kid Friendly, Live Performances & More