Dubai's popular open-air market, Etisalat Market Out of the Box (MOTB), is back for its 10th edition and it's better than ever.
Etisalat Market Out of the Box At Dubai Design District
This year, the market has a new home in the Dubai Design District and will be running for 10 days until January 29. Whether you're looking for a fun day out with family and friends, or just want to explore a new hip spot, the MOTB is the perfect place to be. With its new look inspired by New York City, the market is the perfect spot for some Instagram-worthy selfies.
Also read: 6 Winter Markets In The UAE That You Have To Visit
Here's a sneak peak into what's happening at MOTB this year:
Offerings At MOTB
The MOTB offers a wide variety of shopping options, with 60 retail units and 25 food and beverage stalls participating in this edition. As much as 75% of the products showcased are local, so visitors can expect to find a great selection of well-known homegrown brands.
The market is divided into five zones: luxury, urban, lifestyle, arcade, and food and entertainment.
The luxury zone features high-end local brands, including eyewear, accessories, jewelry, cosmetics, and beauty products.
The urban zone, inspired by New York City, showcases streetwear outfits, perfect for Gen Z and millennials.
The lifestyle zone consists of furniture and home decorations, while the arcade zone promises to be a hit among kids and the young at heart.
The food zone offers a wide variety of delicacies from different parts of the world.
In addition to shopping and food, the MOTB also offers live entertainment throughout the day. Visitors can enjoy jam-packed music and dance sessions, as well as free live concerts featuring the best young Arab musicians on January 20, 26, and 27.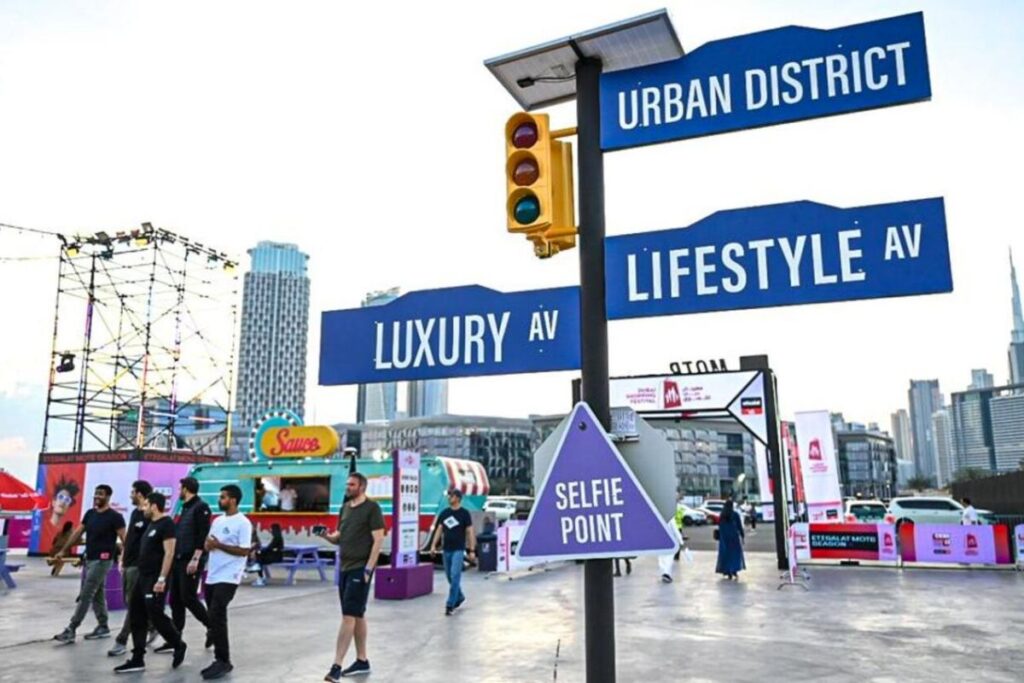 Also read: UAE: Comet Seen Only Once In 50,000 Years Can Be Spotted From Feb 1-5
How To Get To MOTB?
The Dubai Design District is easy to reach by road and is just 10 minutes from the city center. However, buses are available throughout the city if you're traveling by public transport. Visitors can reach Oud Metha Metro station and hop on bus 66 to reach Dubai Design District.
Timings & Details
The market is open from 4pm to 10 pm Monday to Thursday, 4pm to 12 am on Friday and 12 pm to 12 am on weekends. Don't miss out on this exciting event, and make sure to mark your calendar for the Etisalat Market Out of the Box (MOTB) in Dubai Design District.