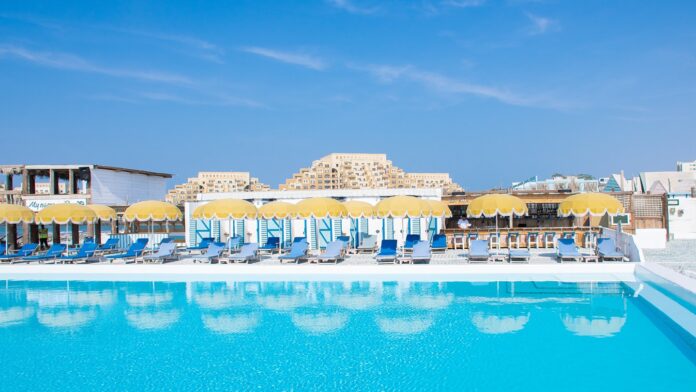 Banan Beach will host the world's first-ever Palestinian Brunch this month on Saturday, 28th January from 12 Noon- 4.30 pm.
World's First Palestinian Brunch
The brunch taking place at their pool area called The Human Club is open to adults only and will offer live cooking and buffet style serving a wide range of authentic dishes from Palestine such as Bamiya/Okra, Mojadara, Maqloubeh, Mosakhan, Maftol, Kafta tahini, Makshi/kusa bin Laban, Malfuf/ waraanap, along with live DJ setting the party mood with the latest house, international and some Arabic numbers for the party.
Also read: Top 7 Brunch Spots In Dubai
The venue is known for its super instagrammable, laid-back beach town vibe and offers a great weekend outing with your loved ones to enjoy the glorious UAE weather months. Located at Al Hamra just an hour's drive from Dubai, Banan Beach is inspired by both UAE and Palestine and is the ultimate escape from the hustle and bustle of city life and makes you feel you are outside UAE without the added hassle and high costs of travel, visas etc. Banan offers different accommodation options suitable for single, double, and large groups and families from single tents, lofts, chalets with a Jacuzzi and plenty of pools, bars, and restaurants, plus a self-cooking barbecue spot too with a massive private beach.
Also read: 11 Things to Do In Dubai In February 2023 – Live Concerts, Food Festival & Dance – Across All Budgets
The property is also pet-friendly and welcomes fur babies of all kinds. The brunch is named after the 1,100-year-old Olive Tree a staple at Banan Beach and many Palestinian households.

Event Details:
When – Saturday, 28th January 2023
Where – Banan Beach, RAK, UAE
Time – 12 Noon- 4.30 PM
Cost – AED 200 person for unlimited food and drinks
Contact – +971 7 235 3566