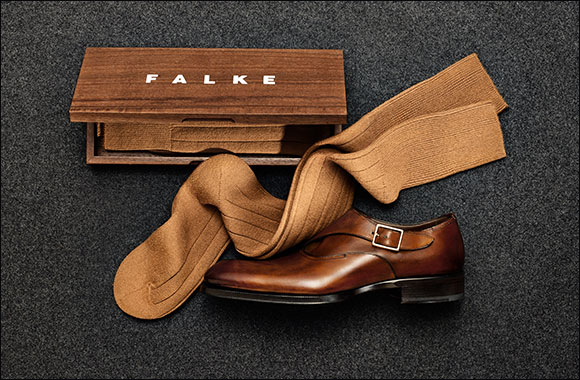 How much would you pay for a pair of socks? Okay, let me rephrase that. How much would you pay for a pair of premium socks? Well, there's a limited edition pair of socks in Dubai that's worth AED 4000 a pair. To give you perspective on just how premium that is, a pair of Gucci socks retails for approximately AED 850 a pair.
Also read: Louis Vuitton Sells An Airplane Bag That's More Expensive Than An Actual Airplane
Falke Socks For AED 4000 In Dubai
Falke is a clothing manufacturer and has created a pair of socks from the 'fibre of the gods' – vicuña, the wool of rare Andes animal – the Peruvian vicuña. The vicuna is one of the two wild South American camelids, which live in the high alpine areas of the Andes, and is quite rare. They are caught in the wild and sheared only twice a year. In fact their wool is so delicate, that it cannot be dyed and has a gentle golden brown colour to it. After the traditional shearing, the soft and incredibly fine wool hairs of the fleece are carefully freed from the coarser guard hairs and submitted to an elaborate hand-washing and drying process. The final step is to spin the velvety, wafer-thin yarns, which still retain their regal grace and elegance to this day.
Even in the ancient times, vicuña wool was only used by nobility. However, circa 2022, it's available in Dubai Mall at the FALKE store. They are limited edition, and are available for AED 4000 a pair.
Also read: #LuxeBuzz : World's Most Expensive Futurist Restaurant To Open In Dubai In Nov 2022