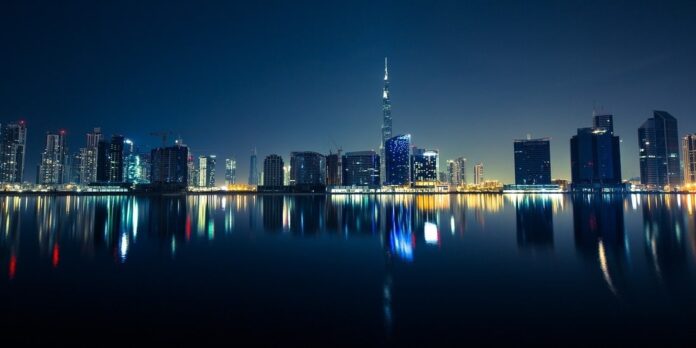 If you're planning to end the year with a show of fireworks in Dubai, let's just say, you will be spoilt for choice this time around. With a number of firework events planned across the Emirati city, the sky will surely sparkle as the clock hits 12!
But we're here to tell you our favourites of the lot and here is where you can catch a unique show of fireworks across Dubai –
1. Dubai Frame 
Surely on top of the list, the 150-meter tall and the largest frame of the world will display a 3 minute long fireworks display for the very first time on New Year's Eve 2019! End the year with a bang (pun intended) as you enjoy the premiere of fireworks at the frame!
2. Burj Khalifa
For a sight to keep you engaged, Burj Khalifa's firework showcase is simply a marvel you cannot afford to miss. We recommend that you visit the tallest building in the world at least once in your life on New Year's Eve.
3. Burj Al Arab
We're here to surprise you with good news! The famous hotel in Dubai is now allowing guests to come and witness the spectacle of fireworks on New Year's Eve. Earlier on, the Burj Al Arab only allowed the hotel guests to experience the festivities, but now anyone can attend it. You can book yourself a 6-course dinner that night and then proceed to the hotel's terrace to enjoy the fireworks. Doesn't that sound like a plan?
4. Atlantis, The Palm
If you're looking for a unique NYE experience, we'd recommend Atlantis, The Palm. The 5-star hotel is hosting a gala with a 30 piece live band and you can end the night with witnessing the fireworks display!
5. La Mer
Join in for a beach party at La Mer on your New Year's Eve. Have a delightful dinner at one of the many restaurants that La Mer has to offer and cosy up by the waterfront just before the clock strikes 12 to enjoy a show of fireworks by the beach.
So now you know where to be as you end in 2019. Which one will be your preferred destination to celebrate the New Year? Tell us in the comments below!
Follow Us On Our Socials