This festive season, a Dubai's restaurant has brought in a few hobby chefs together to offer a diverse & delicious menu to its customers.
The Bombay Parsi restaurant, Cafe Funkie Town has taken a beautiful initiative to involve five hobby chefs from the different communities in curating a special menu: For Community By Community.
This special festive menu at Cafe Funkie Town features signature dishes of food blogger Ritu Chaturvedi, passionate cook Jyoti Narang Watchmaker, food stylist Keerti Dundoo Vodela, aspiring café owner Neha Joshi, and Season 8 winner of UAE reality cooking show Foodshala Farha Deeba.
Each dish on the menu is named after the respective chef.
All the hobby chefs come from varied ethnic and culinary backgrounds and have put together a menu that celebrates the spirit of togetherness and inclusivity through the language of food.
The final Diwali menu features dishes Fafda Chat by Ritu, Ram Ladoo by Jyoti, Chicken Muthi Kebab by Farha, Gulab Jamun Tiramisu by Keerti and more.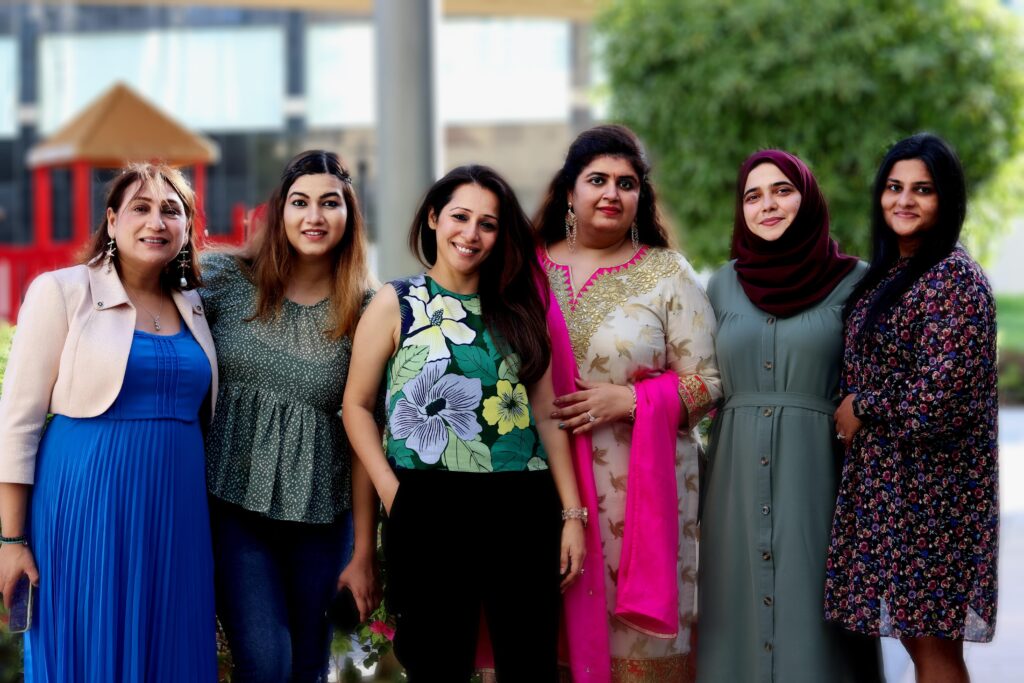 Zubin Mithaiwala, Partner at Cafe Funkie Town says, "Our community has very talented cooks who come up with incredible recipes and post them on their Youtube channels or Instagram stories, we have collaborated with them to create a menu which we will run parallel to ours the entire November month. Everyone contributing to the menu will get mentioned in all Cafe Funkie Town's official communication and menu across the platforms."
Zubin Mithaiwala further adds, "This sits in line with our vision of being in complete harmony with our environment and its participants."
It is not very easy to find this diverse yet synced menu anywhere in Dubai. The campaign for community by community has not only given these hobby chefs an opportunity to work with a commercial kitchen but has also given the community a chance to taste dishes inspired by chefs from diverse backgrounds.
Keerti Dundoo Vodela, a recipe blogger and food stylist says, " am very excited to curate Indian fusion desserts for cafe Funkie town. Cafe Funkie Town is providing an amazing platform to showcase our talent."
Hobby Chef Farha Deeba says, "I am very much excited with this collaboration as Diwali is the festival of light and togetherness. So people getting together to create a menu in itself is giving the true meaning to this Diwali by creating new friendships that reminds me of my childhood days with my dad who used to celebrate Diwali with all his friends and we used to get so many gifts and sweets from our neighbourhood and his friends. "
Diwali Menu prices start at Dhs 49. 
Veg Menu
Starters
Fafda Chat by Ritu @FussFree
Yam Kebabs by Ritu @FussFree
Ram ladoo by Jyoti @thefooduniverse
Dahi ke Kebab by Neha @Hungrysoulfood
Mains 
Dum aloo by Roshni @PrettyParsicook
Khatti methi dal by Roshni @PrettyParsicook
Kathal biryani by Jyoti @thefooduniverse
Or Qaboli pulao by Farha @biggplatter
Naan Roti
Desserts
Motichur cheesecake by Kreeti @cook_with_kee
Or
Gulab jamun tiramisu  by Kreeti @cook_with_kee
Non Veg Menu
Starters
Fafda Chat by Ritu @FussFree
Muthi kebabby by Frah @biggplatter
Ram ladoo by Jyoti @thefooduniverse
Dahi ke Kebab by Neha @Hungrysoulfood
Mains
Chicken kohlapuri by Neha @Hungrysoulfood
Khatti methi dal by Roshni @PrettyParsicook
Qaboli pulao by Farha @biggplatter
Or Kathal biryani by Jyoti @thefooduniverse Naan Roti
Desserts
Motichur cheesecake by Kreeti @cook_with_kee
Or
Gulab jamun tiramisu  by Kreeti @cook_with_kee
FOLLOW US ON OUR SOCIALS 
Facebook | Instagram | Youtube