'Yalla Habibi, Come to Dubai' is not just a popular Instagram reel anymore. It's quite true. In fact, as per a recent survey Dubai has dominated the rankings of the world's busiest airline routes. Prior to the Covid-19 crisis, Asian countries were in the lead. With revenge travel, and the multiple opportunities in Dubai, things have steadily but surely changed. In fact, 7 of the 10 of the world's busiest routes had a start or end point in the Middle East!
Read on to know more:
Dubai Makes A Mark On The Survey Results
Aviation industry specialists OAG did a survey based on the routes with the largest number of scheduled seats from October 2021 to September 2022. These were their findings:
At the number 2 spot was the route connecting Dubai International airport to King Khalid International airport in Riyadh. There were 40 flights daily and 3.19 million available seats.
At the 8th spot, was the Mumbai-Dubai route, with airlines flying 1.97 million seats in 12 months & at the 10th spot was the Delhi-Dubai route with airlines flying 1.9 million seats in 12 months.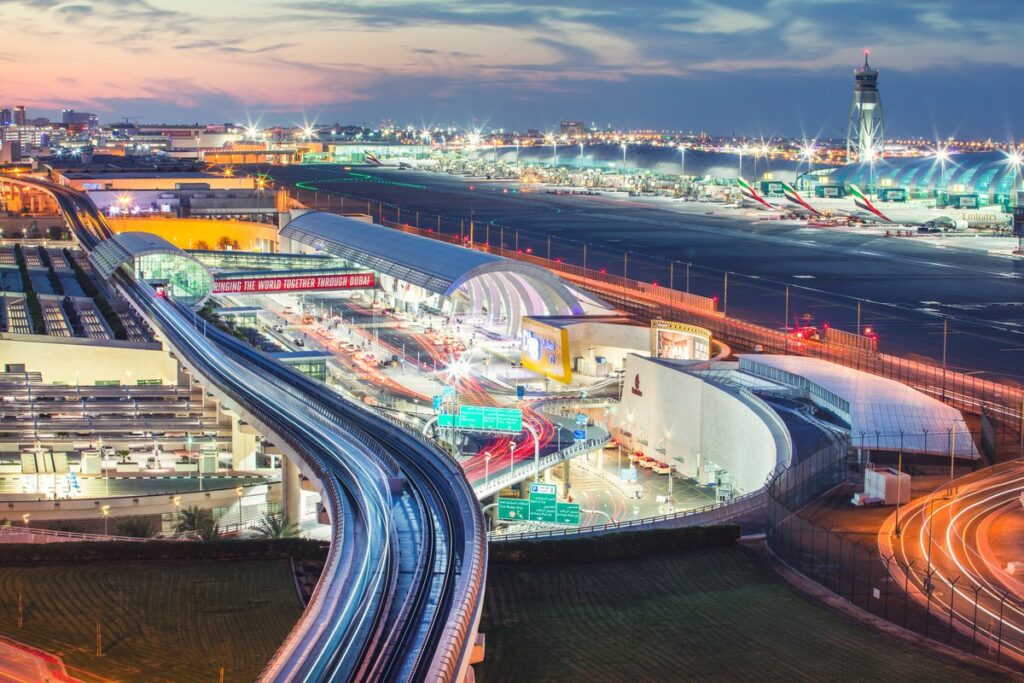 At the coveted number 1 spot was the world's busiest & the most competitive route. This is between Cairo in Egypt and Jeddah in Saudi Arabia. There was an average of 35 daily flights and nine carriers between the two hubs daily, with a total of 3.2 million scheduled seats.
10 Things To Do In Dubai In 2022
Well, it definitely comes as no surprise that our Dubai has made it to the list, with more and more tourists & traders seeing the city's full potential; and with the number of things to do in Dubai in 2022. We, at Gulf Buzz are always bringing you the latest findings and here are some just to get you started on. your Dubai discovery journey!
Visit Global Village 2022
Visit the craziest & biggest malls for some crazy shopping
Go on a desert safari
Join in the city's spirit with Dubai Fitness Challenge
Enjoy the eclectic spread of world cuisines, quirky restaurants & Unique Street Food Festivals 
Get mesmerised by insanely HIGH high-rises & the craziest architecture
Visit all the Dubai markets!