Bringing back one of the best experiences of Expo 2020 Dubai, starting today (Oct 14th) a series of new shows will be illuminating Al Wasl Dome. In the spirit of the festival, the show will be absolutely free.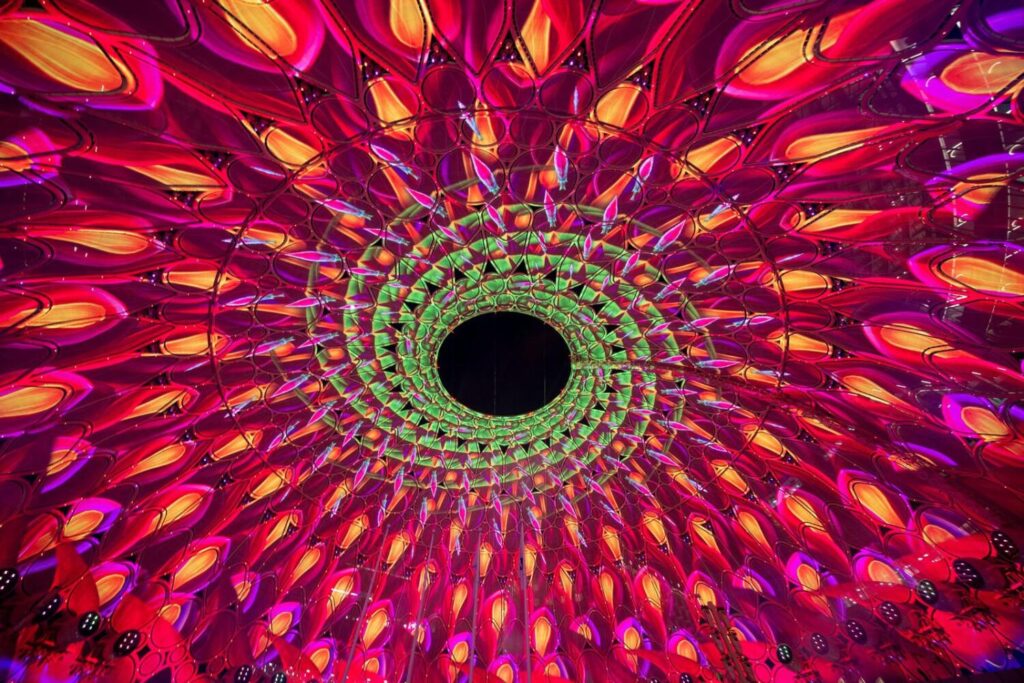 Special Diwali light shows will be displayed at Al Wasl Dome on October 22 & 23rd, celebrating the festival of lights.
The new immersive shows will be projected on the site's Al Wasl Dome. The show is a dedication to the resilient spirit of humanity, the arts, he breath-taking sights in space and the wonders of the natural world.
Also read: Expo City Dubai Announces One-Day Attractions Pass & Here Are All The Details
Cosmos Series At Al Wasl Dome
Imagine sitting inside a giant observatory looking at the stars and universe. Cosmos will take visitors on a breathtaking journey as they traverse through constellations, touch the face of Mars & fly weightlessly across galaxies.
Also read: Expo City Dubai Announces Free Entry Tickets For Educators
Expressions Series At Al Wasl Dome
'Expressions' is a series to demonstrate how simple, tiny ideas and sounds can lead to big, booming results through great symphonies, poignant poetry and cutting-edge architecture.
Also read: Dubai Announces 14 Day Long Diwali Celebrations; Win Gold Bars Or 1 Year Rent Free Apartment
Nature Series At Al Wasl Dome
In a dedication to mother nature, this series will show the interconnectivity and rhythms of the world. From the tiniest raindrop to the flutter of a butterfly's wings, every sound & look will be captured to encapsulate the beauty of the world we live in.