Cool down this season with irresistible offers across the city that makes you smile!
It's time to treat yourself as Sharjah Commerce and Tourism Development Authority brings back the famous summer festival that offers a range of all-inclusive leisure and hospitality collections at a discount. It's running until 30 September 2022, for tourists and residents alike.
SCTDA's Chairman, HE Khalid Jasim Al Midfa, stated: "We are delighted to welcome visitors from the UAE and the region this summer with specially curated packages and exceptional offerings to inspire and nurture the interests of adventure enthusiasts, nature lovers, thrill seekers, holidaymakers, and families. Visitors can partake in truly local experiences across the wide spectrum of the emirate's ecosystem and enjoy its rich history, geography, nature, culture, heritage, archaeology, and arts, as well as a range of adventure experiences including mountain and aqua entertainment activities."
The campaign is in line with SCTDA's aims to promote Sharjah's position as a secure tourist and family destination on a global scale.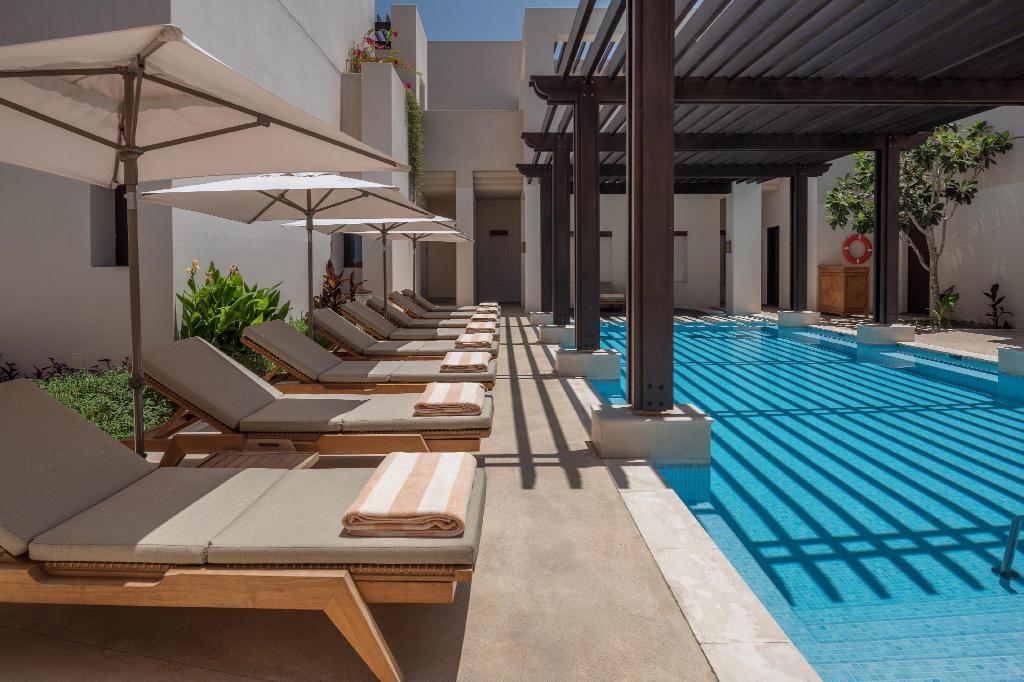 The seasonal promotions will feature 16 hotels and resorts across the city with attractive plans for all age groups to have a blast this Summer. There's something for thrill seekers as well who can explore Sharjah's recreational experiences that include an array of cultural tours, sports, eco-tourism initiatives along with shopping deals. Here's the list of the 16 entities partaking in the campaign:
Oceanic Khorfakkan Resort & Spa
DoubleTree by Hilton Sharjah Waterfront Hotel & Residences
Centro Sharjah
Marbella Resort, Sharjah
Coral Beach Resort Sharjah
Sheraton Sharjah Beach Resort & Spa
Mysk Kingfisher Retreat
The Chedi Al Bait, Sharjah
Mysk Al Faya Retreat
Novotel Sharjah Expo Centre
Occidental Sharjah Grand
Pullman Sharjah
Mysk Al Badayer Retreat
Four Points by Sheraton Sharjah
Luxe Grand Hotel Apartments
Golden Tulip Hotel Apartments
FOLLOW US ON OUR SOCIALS