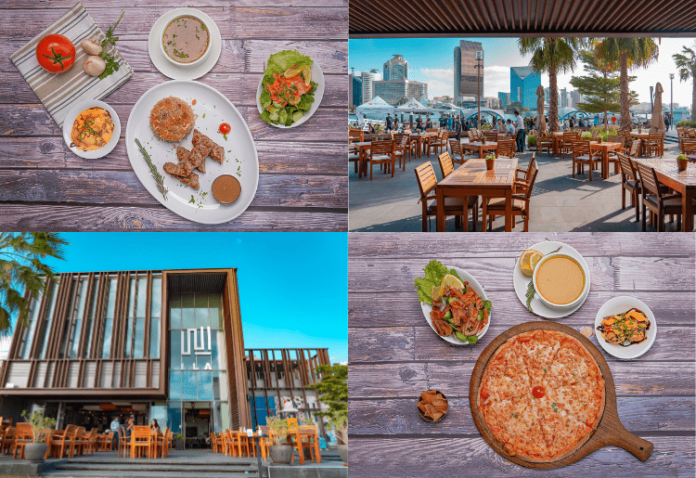 A perfect meal at a perfect place is made up of two things, yummy yet affordable food and a gorgeous view to look at while eating. Well, Café ILA on Al Seef has both. Enjoy a four course Arabic meal at just AED 39, along with the stunning view of Dubai Creek!
You can choose a soup, a salad, a main dish from the wide selection of kinds of pasta, sandwiches, pizza and Middle Eastern dishes. Complete your meal with a dessert! If you are somebody who enjoys shisha with your food, add AED 20 to enjoy shisha with your meal.
Specialities from the new menu include Lentil Soup, Vegetable Soup, Fattoush Salad, Arabic Salad, Arrabiata Salad, Chicken Mushroom Pasta, Spaghetti Bolognese Pasta, Mushroom Pizza, Margherita Pizza, Tawook Sandwich, Kofta Sandwich, Kofta with Rice, Butter Chicken with rice, Moussaka with Meat, Grilled Chicken with Mushroom Sauce, and a variety of Ice-creams.
FOLLOW US ON OUR SOCIALS