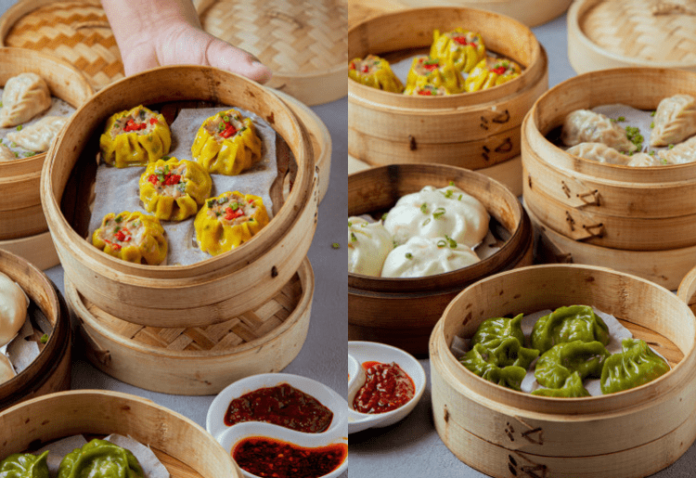 Dim Sums are the kings of Asian Cuisine! For many people out there, Dim Sums are comfort food. This September, Dubai's Oldest Chinese restaurant is here with a Dim Sum food festival! Golden Dragon, the first Chinese restaurant in Dubai, brings you a special Dim sum collection that includes 10 different styles of dim sums and many more flavours under one roof. Whether you like them steamed or fried, covered in soy sauce or chilli, Golden Dragon's Dim Sum menu is a treat for all taste buds.
The festival menu includes;
Spinach & cottage cheese dumplings AED 28: speciality fresh spinach dumplings stuffed with cottage cheese.
Thai basil vegetable dumplings AED 26: exotic vegetables with an infusion of basil flavoured dim-sums.
Edamame & truffle oil dumplings AED 28: rich edamame with notes of truffle flavour.
Dragon vegetable dumplings AED 25: our speciality dumplings with a filling of vegetables.
Four flavours' chicken dumplings AED 28: minced chicken dumplings garnished with rich bell peppers and shitake mushrooms.
Pan-fried seafood gyoza AED 30: prawns and fish mixed with our chef's secret recipe, pan-fried on one side.
Street style spicy dumplings AED 26: minced chicken and vegetables with spicy sauce.
Homemade prawn dumplings AED 28: prawns and water chestnut dumplings.
Dragon chicken dumplings AED 28: our speciality dumplings with chicken filling
Siumai chicken AED 28: a traditional Chinese steamed open dumpling with minced chicken.
FOLLOW US ON OUR SOCIALS