Dubai is a land of abundance. There's plenty to do and see, but sometimes it can get a little heavy on the pocket. But don't you worry, we at Gulf Buzz have got you covered. Here are 8 places in Dubai that have absolutely free entry, and are worth a visit.
Also read: Free Things To Do In Dubai For Tourists & Locals
1. Alseef Dubai
Al Seef is a unique destination located along the Dubai Creek that offers a blend of modern amenities, historical and cultural experiences, and a tribute to the city's past. Developed by Meraas, a holding company with a number of successful projects in Dubai, Al Seef offers visitors a chance to step back in time and explore the city's rich history.
Also read: Enjoy Some Authentic Arabian Cuisine Along With The Breathtaking Views Of The Creek At ILA!
One of the standout features of Al Seef is its combination of modern buildings, services, and amenities with traditional Emirati culture. Visitors can experience the city's past through the old-looking structures that have been recreated to give a sense of what life was like in Dubai's early days. Alongside these historical attractions, Al Seef also offers a range of high-end amenities and services, including shopping and dining options, as well as events and festivals throughout the year.
In addition to its cultural and historical offerings, Al Seef also pays tribute to Dubai's first source of income. The Dubai Creek was once a bustling center for pearl diving, an industry that played a crucial role in the founding of the city. Today, Al Seef celebrates this important aspect of Dubai's history, offering visitors a chance to learn about the city's past and the role that pearl diving played in its development.
Overall, Al Seef is a must-visit destination for anyone interested in experiencing the rich history and culture of Dubai. With its combination of modern amenities and historical attractions, as well as a tribute to the city's past, Al Seef offers something for everyone.
2. Dubai Water Canal
The Dubai Water Canal is a popular attraction in Dubai that offers a range of activities for visitors to enjoy. Located in the city center, the canal is accessible by car or metro and is open to visitors at all times, with the exception of the waterfall show which takes place between 8:00 PM and 10:00 PM.
One of the unique features of the Dubai Water Canal is that it is powered by solar energy, making it an environmentally friendly destination. Visitors can take a boat or ferry along the canal or enjoy a traditional Arabic Dhow or Abra ride for a more authentic experience.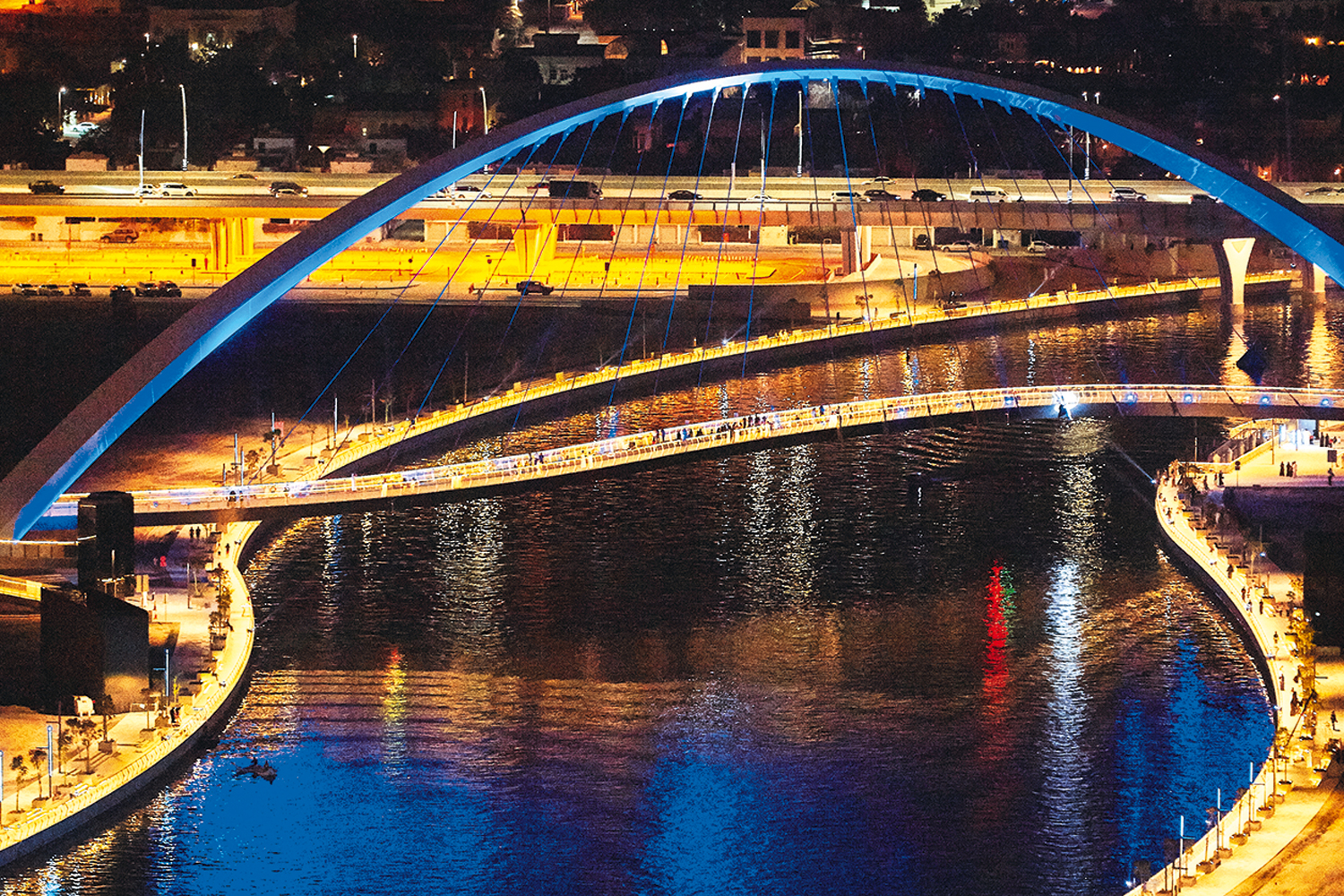 The canal is divided into three distinct areas:
The water network, which includes the canal itself and the Crystal Lagoon in Safa Park
The green network, which connects Safa Park to the Jumeirah Beach Park;
The public realm, which consists of restaurants, retail shops, and seating areas.
In addition to these features, the Dubai Water Canal also offers dedicated footpaths, running tracks, cycling lanes, and sitting areas for visitors to use and enjoy. The best part – it's free entry in Dubai! There are five pedestrian bridges that span the canal, three of which connect both sides, and there are elevators on both sides of the bridges for easy access. The area around the canal also has smart charging stations to ensure that visitors' electronic devices never run out of battery.
Overall, the Dubai Water Canal is a must-visit destination for anyone visiting Dubai. With its stunning views, variety of activities, and eco-friendly features, it offers something for everyone to enjoy.
Also read: Tallest, Deepest & Floating – 7 Crazy Dubai Hotels To Look Forward To In 2023
3. Riverland Dubai
Located within the Dubai Parks and Resorts complex, Riverland Dubai is a themed retail, dining, and entertainment destination that is free to enter for visitors of all ages. Perfect for a day out with friends and family, Riverland Dubai offers a range of activities and attractions that are sure to keep everyone entertained.
With a variety of dining and shopping options, as well as live entertainment and events, there is something for everyone to enjoy at Riverland Dubai. So whether you are looking to relax and take in the sights, or want to be entertained with live performances and activities, Riverland Dubai is the place to be.
Top check out all the activities happening, click here
4. Burj Khalifa Park
Located in the heart of Downtown Dubai, another place with free entry in Dubai is the Burj Park which is a small man-made island that offers a range of activities for visitors of all ages. Surrounded by iconic landmarks such as the Burj Khalifa, the park features wide walkways, art fixtures, and a running track, making it an ideal destination for a leisurely stroll or a morning jog.
During the cooler months, Burj Park comes alive with food truck festivals, art soirees, and other events. The park is easily accessible by bridges from the main Downtown area and is located at the base of the Burj Khalifa, near the Burj Lake and the Dubai Fountain. At night, the park is illuminated with specially fabricated cube-shaped lights, creating a stunning visual display.
In addition to its natural beauty, Burj Park is home to a variety of inspiring artwork, including the Wings of Mexico sculpture by Mexican artist Jorge Marin. The fountain show at the Burj Lake is also a must-see attraction, with water nozzles shooting up to the height of a 50-storey building and a range of musical performances.
Overall, Burj Park is a popular destination for visitors and residents alike, offering a range of activities and attractions that are sure to delight.
5. The Pointe
The Pointe Dubai is a waterfront destination located at the tip of the Palm Jumeirah, across from Atlantis The Palm. With over 80 restaurants, vibrant shopping outlets, and a range of entertainment activities, there is something for everyone at The Pointe. The main attraction is the Palm Fountain, which holds the Guinness World Record for being the largest fountain in the world. Visitors can enjoy views of the fountain and the surrounding waterfront from a variety of dining spots.
In addition to the fountain, The Pointe Dubai offers live concerts, weekend parties, happy hours, and other family-friendly activities such as cinemas, water sports facilities, and a kids' play area. The 1.4 million square foot complex also boasts a wide range of popular restaurants offering global cuisines, as well as shopping outlets featuring popular brands for men, women, and children.
Overall, The Pointe Dubai is a must-visit destination for anyone looking to experience the best of Dubai's nightlife and waterfront dining and entertainment.
6. City Walk
This is my personal favourite spot in the city – especially in the winters.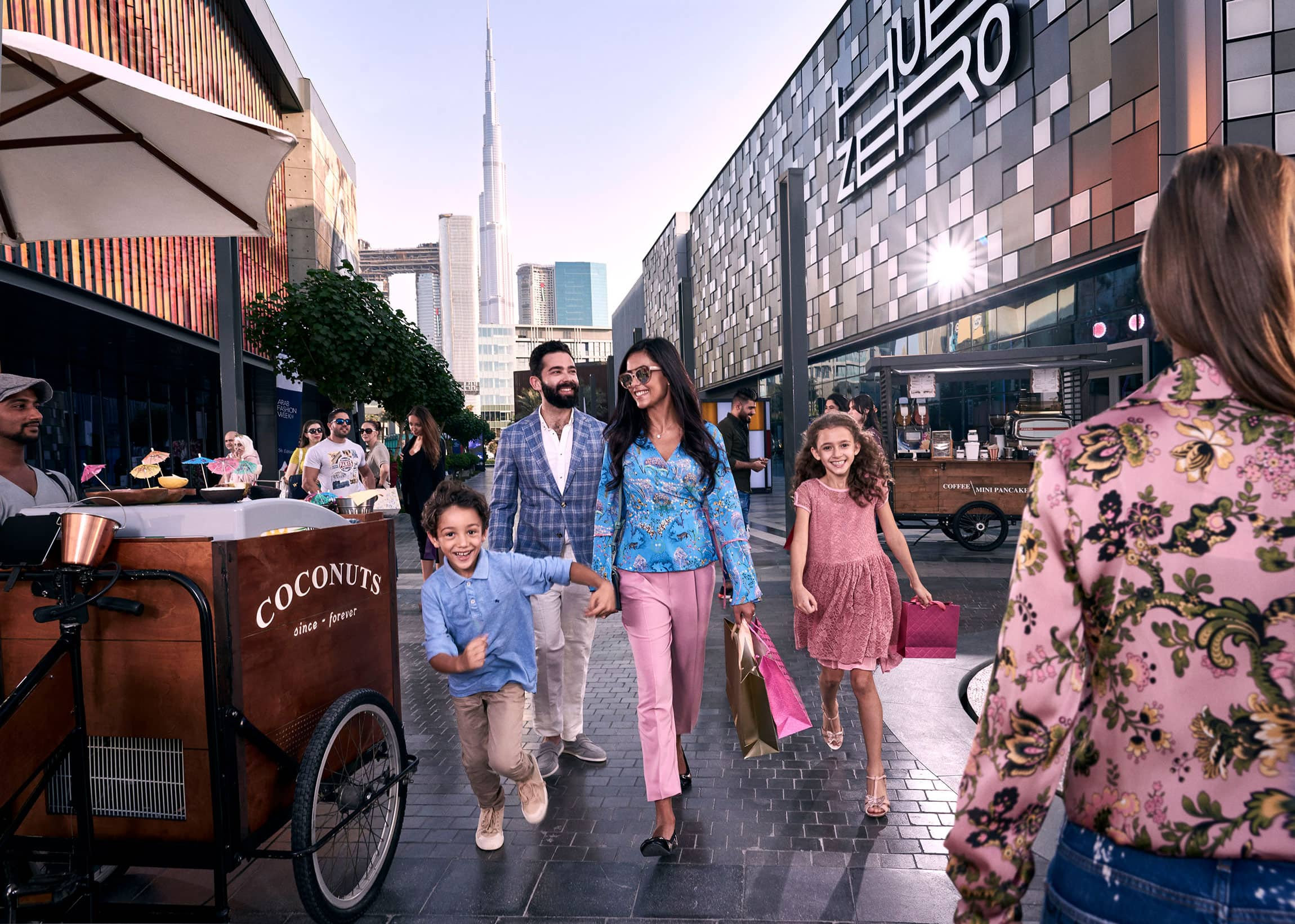 City Walk Dubai is a mixed-use community located on Safa Road between Al Wasl Road and Sheikh Zayed Road, just 4 minutes from Downtown Dubai and Jumeirah Beach. Developed by Meraas, City Walk covers an area of 900,000 sq.m. and features 34 low-rise residential buildings.
City Walk is an outdoor destination offering al fresco restaurants, outdoor spaces, a 5-star boutique hotel (La Ville Hotel and Suites), and a range of entertainment options. Visitors can enjoy watching their favorite characters come to life at Mattel Play Town, catch a movie at Roxy Cinemas, or learn about wildlife at The Green Planet City Walk biodome.
Pop culture enthusiasts can check out Geek Nation, a shop offering comics, movies, and video games, or visit Hub Zero, one of the most popular indoor gaming facilities in Dubai. The Coca Cola Arena also brings renowned artists and performers to City Walk, making it a top entertainment destination in the city.
7.

Al Khawaneej Walk 
Al Khawaneej Walk is a shopping and leisure destination in Dubai that offers a variety of options for shopping, dining, and leisure. Located in Al Khawaneej, near the Last Exit, the destination features fashion stores, a hypermarket, cinema, kids' play area, gaming area, pharmacy, confectionery shop, clinic, and several restaurants. The best part is that it is one of the places with free entry in Dubai.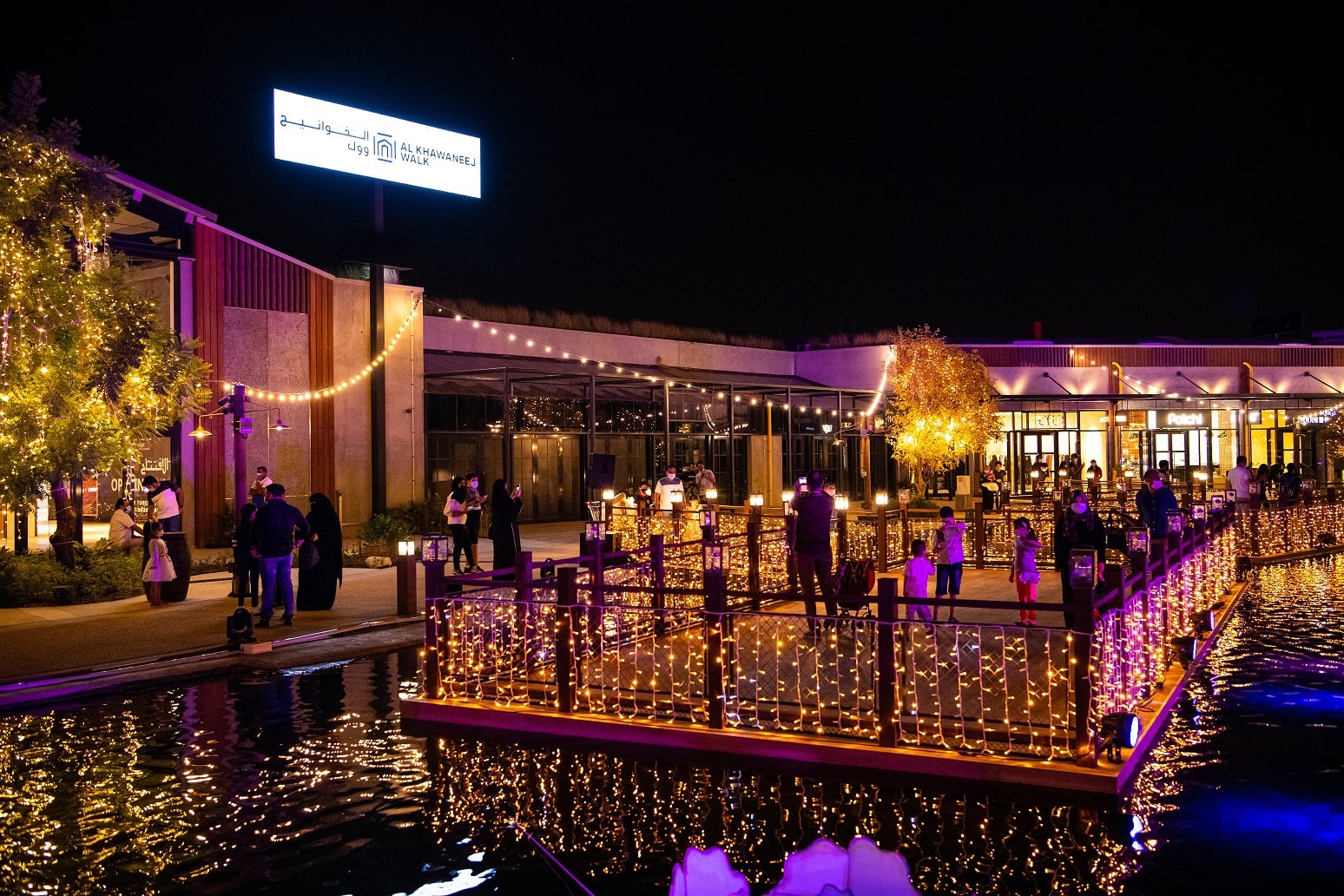 Inspired by greenhouses, Al Khawaneej Walk boasts a lake and a 18-meter high windmill, providing a serene and charming environment for visitors.
The destination is open from Sunday to Wednesday from 10:00 am to 10:00 pm, and Thursday to Saturday from 10:00 am to 12:00 am.