From December 15th to January 29th, the Dubai Shopping Festival 2022 will take place in our Emirate. So gear up for a festival that will feature music, outdoor markets, pop-up eating, shopping discounts, raffles, and cash awards. Here's everything you need to know about DSF:
What Is Dubai Shopping Festival (DSF)?
Dubai's malls and shopping destinations come to life during the annual Dubai Shopping Festival and this year marks the 28th edition. From 15 December 2022 to 29 January 2023 shoppers will find unbeatable deals on everything from fashion and jewellery to electronics and accessories.
Get set for seven weeks of unmissable celebrations inviting visitors and tourists to enjoy the city over daily deals, immersive competitions, raffle draws and memorable events. Expect big-name celebrities to join in on the action, while shoppers will discover incredible savings and huge grand wins. Families are in for top thrills with a series of indoor and outdoor experiences, all set to be bigger, better and spectacular than before.
Bigger, better, and more spectacular than ever before!
Prepare yourself for seven weeks of festivities, unbeatable deals, headliner celebrities, grand wins, and adventure! All and more awaiting at Dubai shopping festival! 🙌🏼🤯🥳🤩
🗓️15th Dec – 29th Jan 2023#MyDSF pic.twitter.com/mS4YJzmaWH

— Celebrate Dubai (@CelebrateDubai) December 11, 2022
1. Huge Discounts On Shopping 
There's no better time to explore Dubai from corner to corner as you chase sizzling sales, extraordinary deals and delicious discounts. Malls and lifestyle destinations are must-visit locations throughout DSF and are set to feature a host of incredible deals and giveaways so shoppers can enjoy revamping their wardrobes, upgrading gadgets and discovering huge discounts and unbeatable offers.
Keep an eye out for chances to shop and win millions of redeemable points at stores citywide and discover something new every day with daily surprises on a range of must-haves at select locations – revealed 24-hours in advance. Plus, if you're looking for a good bargain on the latest gadgets and home appliances then get ready for GITEX Shopper, the region's largest consumer electronics fair at the Dubai World Trade Centre from 14-18 December.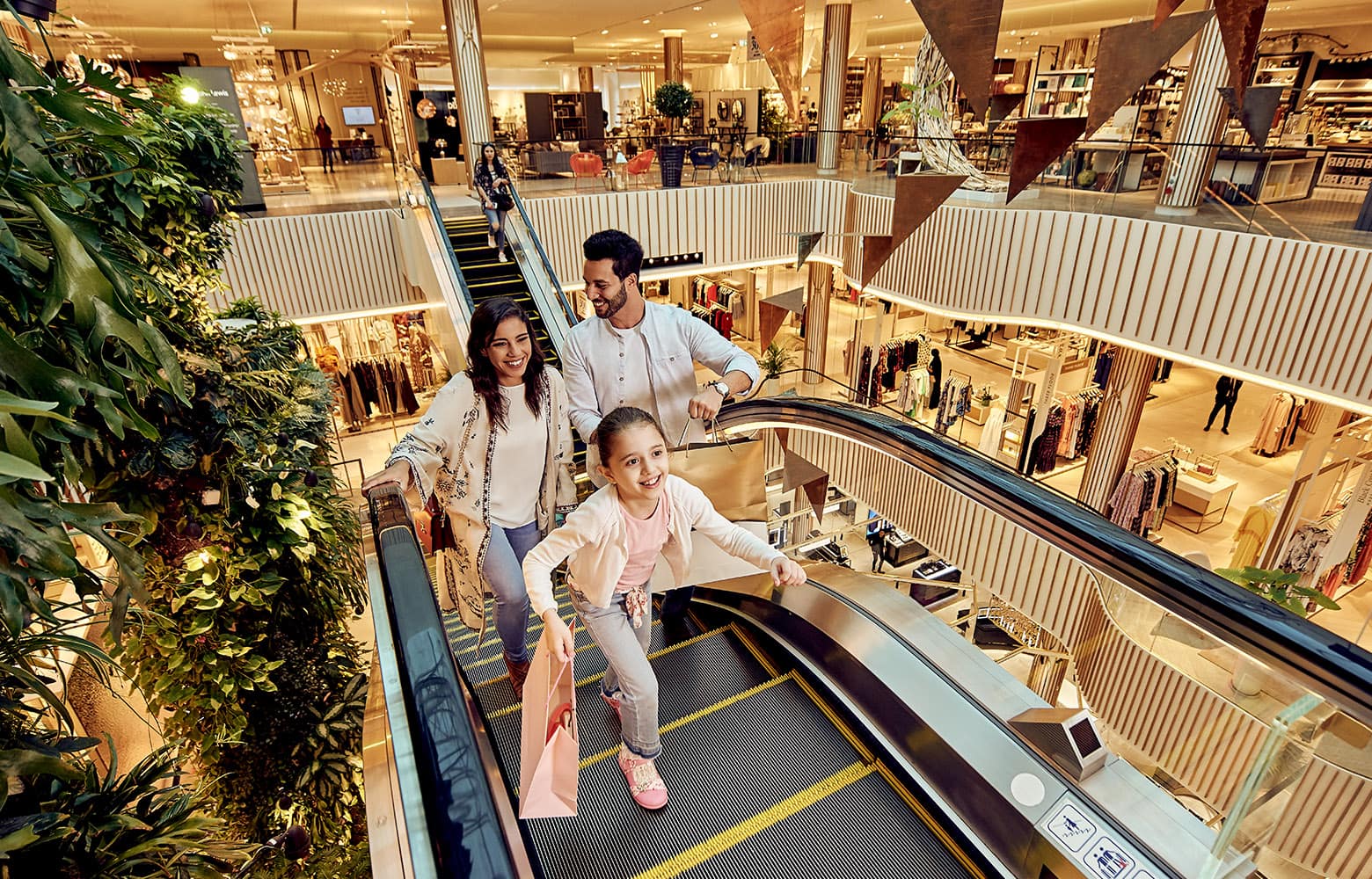 2. Drone & Light Show
The record-breaking DSF Drone Light Show returns to Dubai Shopping Festival. Best of all, it's free to attend. The unforgettable visual experience returns for its third season and will showcase the DSF drones at their mesmerising best against the impressive coastline backdrops of Bluewaters and The Beach.
Get all the details here:The Beach, JBR To Host 2 Drone Light Shows Daily From 15 Dec As Part Of DSF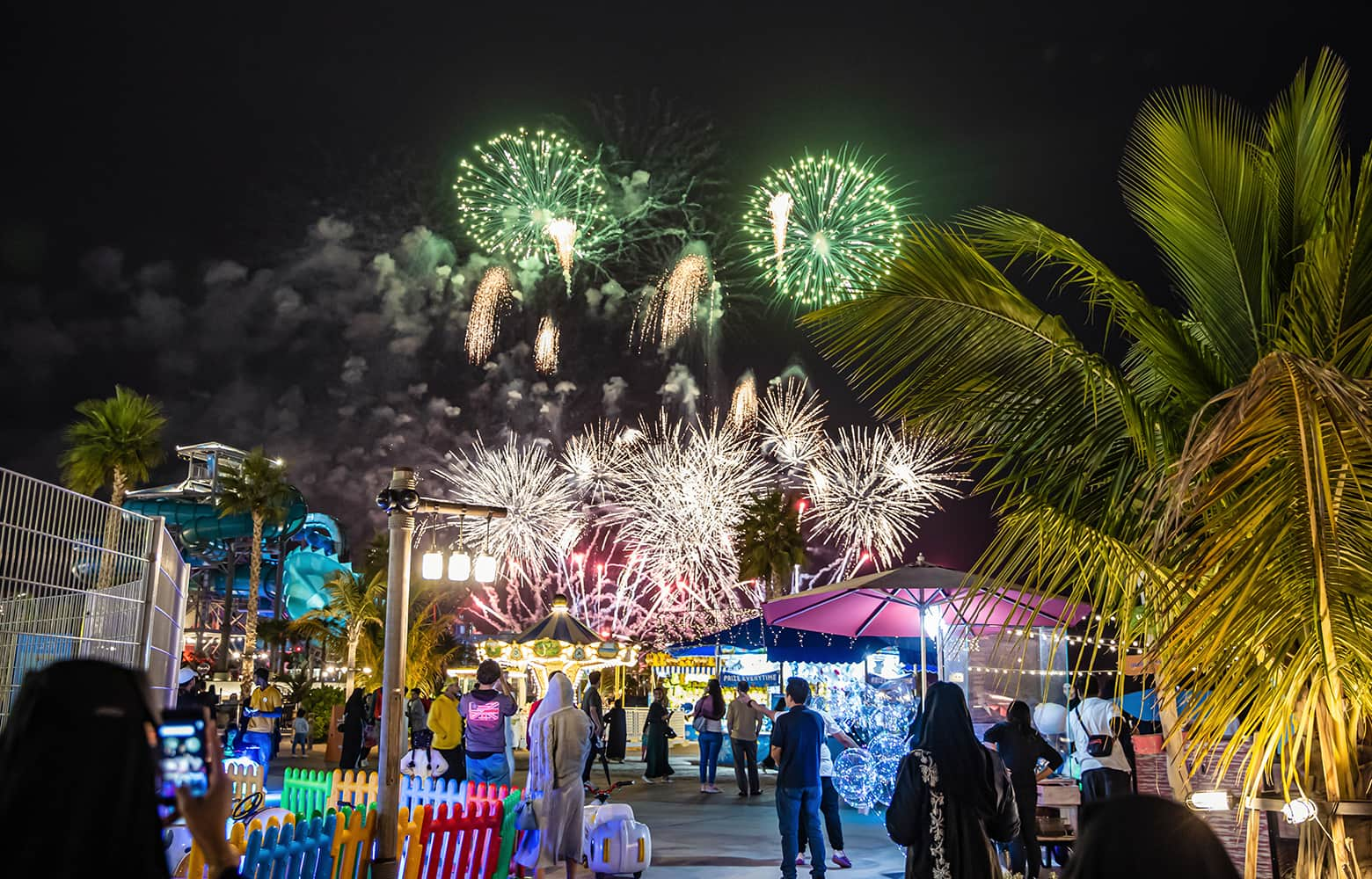 3. Quoz Arts Fest At Alserkal Avenue
The Quoz Arts Fest is set to return to Alserkal Avenue from 28-29 January 2023. After an incredibly successful ninth edition in 2022, this year's celebration promises many more surprises in the artistic sphere.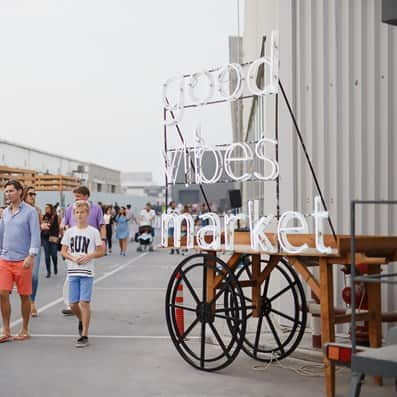 Head to the arts and culture hub to take part in curated workshops, explore exhibitions and enjoy live performances by homegrown talent. Wander through spacious warehouses featuring eclectic galleries filled with works by artists from around the world, or catch a show at the midnight movie marathon.
There are also plenty of activities to keep the little ones entertained and an array of food trucks to satiate hunger pangs making this a fun family day out. Plus, you can take your pooch along too as this outdoor festival is dog-friendly. Although the event is free, make sure you register in advance to secure your space.
Book your tickets here
4. Concerts, Entertainment & Live Shows At DSF
Lending the perfect soundtrack to the citywide festivities, visitors can look forward to plenty of entertainment. Don't miss a beat with live concerts, stand-up comedy, and stage shows from familiar favourites and global stars. One of the most successful Arab singers in history, Kadim Al Sahir, is already confirmed to perform during DSF at the Dubai Opera on 23 and 24 December.
Full line-ups will be revealed soon and tickets released on Dubai Calendar and other major ticketing partners.
Experience even more live music throughout the city with TunesDXB. Free to attend, these live shows are set to feature Emirati talents as well as busker style live music from artists across musician genres. For shows on the go don't miss the Performing Arts of Dubai. Catch a variety of fresh acts with a mix of music, theatre, comedy, and unique talents marching around in shopping and leisure destinations throughout DSF.
You can check out an immersive list of activities for December by clicking here:
Things To Do In Dubai In December 2022; Concerts, Shopping, Food & Free Activities
5. Dine At Delectable Restaurants
Take a break from shopping to fuel up on food at the mall, across hotels and beyond. With DSF's delectable dining offers, you can choose from an incredible array of world-class restaurants. From welcoming in the New Year with a feast to sampling the delights on offer in the city's favourite shopping malls.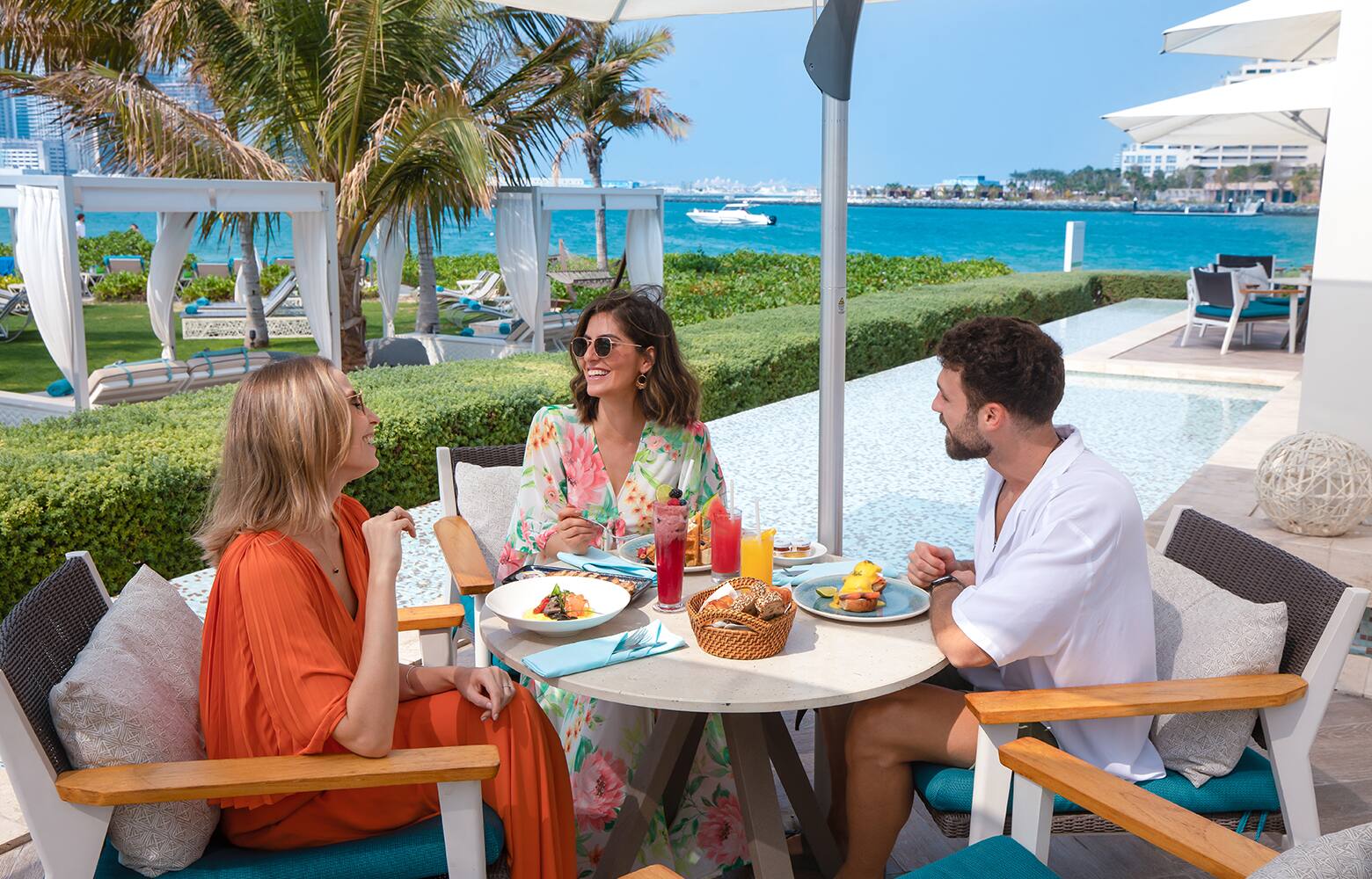 6. Take Part In Mega Raffles & Win Big
Join in on all the celebrations early with the brand new DSF Mega Raffle and drive off with a Nissan Patrol and AED 100,000 in cash daily. Here are your options:
Also read: Best New Year Parties 2023 In Dubai For All Budgets ; Kid Friendly, Live Performances & More
7. Dubai Lights – 7 Unique Art Installations
This year's Dubai Lights theme is called 'The Spark Within' and will debut 10 renowned international artists for the first time in Dubai. The art installations will be visible all over the city, including Citywalk and Dubai Design District. All installations are free of charge. Plus they'll look great on your Instagram feed.
Some of the installations to look out for:
Light Piano 2.0 by Arion de Munck, Mark Ridder
This art installation has the cubes in it connected to the keys of the piano and allows visitors to not only play the piano but also play the light.
Tornado by Uxu Studio
This installation combines devastating natural phenomena with magnificent fantasy.