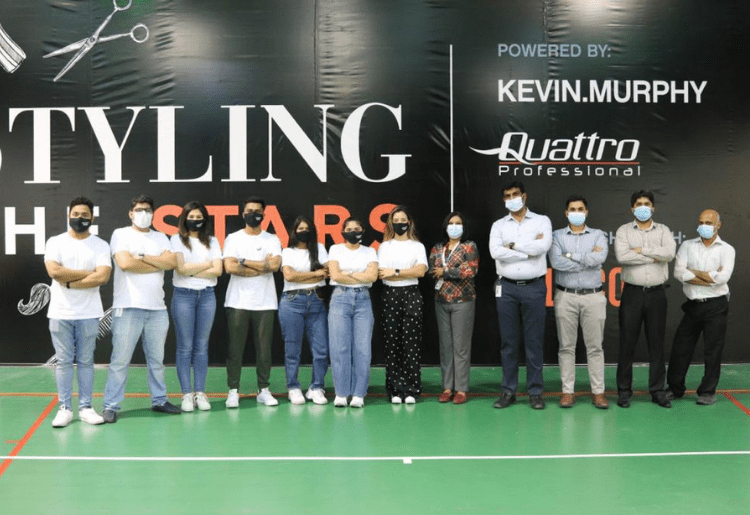 Two premium hair care & styling brands from Madi International conducted a CSR initiative in partnership with Dulsco hosted at their Events Arena. Madi International is one of the Middle East's leading premium professional beauty businesses successfully operating in the GCC & MENA region with multiple concepts providing a selection of trusted brands to their clients.
The participating brands were Kevin Murphy & Quattro Professional. Kevin Murphy is a hair care & styling brand that is born from the philosophy of skincare and all the products are derived from natural ingredients.
Madi International has been searching for the right tools in hair care with an idea of finding the perfect combination of Power, Heat, Speed and Durability under one brand. This led them to create Quattro Professional. A brand that provides a wide range of simple but technically advanced hair appliances.
The event took place on 2nd of August 2021, where Dulsco crew and some of the Dulsco operatives working at the Expo 2020 Dubai site were given a stylish hair makeover by four premium stylists who volunteered from different salons.
Each workers hair was assessed and styled in the manner best suited to them. The day was filled with uncountable smiles & memories.  The event started by welcoming the Dulsco operatives, after which the first round of styling was conducted for 50 workers. Following this, we had a break where food was served to the stylists and our superstars. Finally, the event was concluded by styling the hair of the remaining workers. The purpose of the event is to give back to society and inspire other hair care brands to initiate such events to give access to those who may not have the means to experience such premium service.
FOLLOW US ON OUR SOCIALS