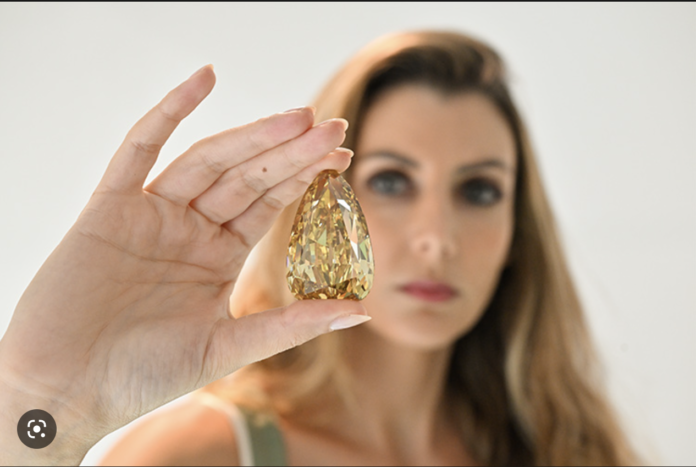 Gentlemen beware! If you're planning to propose anytime soon then your ladies standards may have gotten a little bit higher! Sothebys Dubai has unveiled the world's largest flawless diamond, and it is indeed a marvel to behold.
World's Largest Flawless Diamond
Aptly named The Golden Canary, the diamond weighs 303.10 Carats, has a fancy Deep Brownish-Yellow colour and is one of the largest polished diamonds in the world, ever graded by the Gemological Institute of America (GIA). It is also the largest flawless or internally flawless diamond and has been recut into a pear shape from its original shield-shape. It costs a little over a whopping USD 15 million and will be auctioned at Sotheby's New York this December 7th.
Also read: 'Burj Alhamal' A $120 Million Ruby To Be Sold In Dubai
Katia Nounou Boueiz, head of Sotheby's UAE, said in a statement, "We are excited to continue to celebrate the UAE as the ultimate destination for lovers of luxury, with the global unveiling of a gemstone of such extraordinary calibre alongside a selling exhibition curated by our team here on the ground."
Also read: A 555 Carat Rare Space Black Diamond Is Now On Display In Dubai!