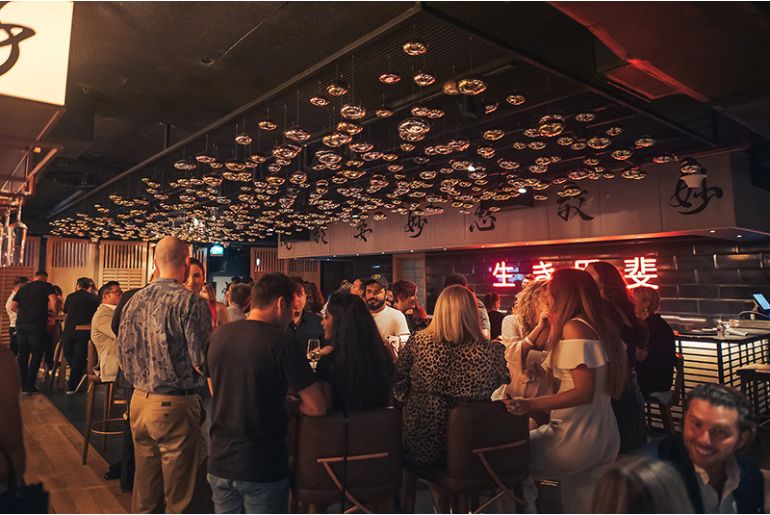 Weekend is such a nice time to relax and spend time with friends and family who you want to chill and vibe with. So here are the Top 8 Picks to do this weekend :
1. Elegant Afternoon Tea at Café Society Dubai
For those searching for a little afternoon indulgence, Café Society offers an exceptional afternoon tea experience. Tuck into a selection of hot and cold canapes and sweet delicacies such as trademark cakes, wafers, and bite-sized sandwiches complemented by the finest tea blends while surrounded by stunning settings.
Date and time: Daily, 2pm to 6pm
Price: AED 199 excluding VAT for two persons

2. Pool Pass at TAMANI Marina Hotel Dubai
TAMANI Marina Hotel is the perfect place to celebrate the end of summer. The family-friendly hotel is giving a fantastic pool pass worth AED 100 per person and AED 50 for children under the age of 12 (excluding VAT), which includes complimentary mocktails or ice cream and a 15% discount on the full menu at Café Society. Pack your pool bags since the offer is only valid until the end of September and is the ideal way to beat the heat with friends and family.
For more information, please call +971 4 318 3888
Email: sales@tamanimarina.ae
Date and time: Valid till end of September
Price: AED 100 per person and AED 50 for kids below 12 years (excluding VAT)

3. Old-School Party Brunch at Social Distrikt 
Every Saturday at the Palm hotspot, which features breathtaking views of the world's largest fountains, the Top of the Shots brunch is for those eager to let off some steam and groove the day away to chart-topping, pop, and oldie hits. Hosted by DJ Dane Bowers, the venue is stepping it up a notch with a plethora of entertainment where guests can play games and win rounds of free shots, including renowned retro drinks: After Shock, Apple Sourz, and Mad Dog 2022.
Visitors will always have access to a beverage with the greatest table service and masters dishing out shots. The cocktail package includes Energy Natural Product Martini, Rose Sangria, and Paloma among other excellent drinks and popular mixed drink options to lighten the mood. The early lunch food menu also offers a scrumptious selection to eat in the middle of the numerous activities, such as blended sushi, margherita pizza, fiery chicken strips, and exquisite pasta.
They may choose from the premium drinks early lunch package for AED 430, the standard beverages package for AED 330, or the soda pops package for AED 230. Every Saturday, Social Distrikt is excited to provide an exciting event that welcomes anybody looking for a party atmosphere.
Brunch packages
Set menu & premium drinks: AED 430

Set menu & regular drinks: AED 330

Set menu & soft drinks: AED 230
For reservations, call 052 515 8995.
Date: Every Saturday
Time: 2pm – 5pm
5pm onwards: After brunch

4. Visit the Festive Bazaar, IED Diwali Mela Season 6  
With festivals like Diwali, Navratri, and Karwa Chauth approaching, start planning and getting into the festive spirit with IED Mela's portfolio, which includes products like Clothing, Festive Décor, Home Décor, Jewellery, Skincare, Footwear, Travel and Tours, and so much more. This show, organized by Dubai's largest Indian Community platform, Indian Expats in Dubai (IED), features home-grown products and gives them a public platform. This year's local brands include The Pantone Closet, KN Suits, Loveka, The A Store, T&L Gallery, and many more.
With over 80 exhibitors together under one roof, IED Mela is a perfect shopping and entertainment hub for families. An unique collection of several sustainable fashion labels showcasing style, textiles, and craftsmanship that Indians may purchase. The IED Mela is hard to miss, leaving no stone unattended and providing the most compelling arguments, unique deals with reasonable prices, a wide range of choices, and a chance to win – clients across the spectrum.
When: 24th September 2022
Time : 12 noon to 10pm
Price: Free entry. No Registration
Address: Doubletree by Hilton, next to Burjuman Mall, Al Mankhool
Instagram: @indianexpatsdubai

5. Faia Younan Live
Faia Younan is an Assyrian-Syrian singer, considered the first Middle Eastern artist ever to crowdfund her debut. Get mesmerized with her voice as she sets your soles on fire.
Date: September 24
Location: Cultural Foundation, Abu Dhabi
Time: 7:30 pm
Price: AED 150

6. Gaurav Kapoor
Colors Laughter Night continues to bring you the best of Indian stand-up comedy with Gaurav Kapoor! Gaurav Kapoor, the funny one from Delhi is back in action with his razor-sharp wit and candid humor. His shows are a mix of observational humor and anecdotes where he narrates stories from corporate offices, festivals, 90's era, food, travel and his marriage.
Date: September 24
Location: Emirates Theatre, Emirates International School – Jumeirah
Time: 7:30 pm
Price: AED 75

7. The Self-Drive Laughter Factory
Reserve your spot as some of the biggest names in the stand-up comedy business get ready to impress Dubai audiences thanks to The Selfdrive Laughter Factory. Try to keep a straight face as international comics make you clutch your belly and roll with laughter.
Date: September 24
Location: Zabeel House Jeremiah
Time: 8:30 pm
Price: AED 160
Date: September 26
Location: Grand Millennium, Dubai
Time: 8:30 pm
Price: AED 160
Date: September 27
Location: Dukes, The Palm
Time: 8:30 pm
Price: AED 160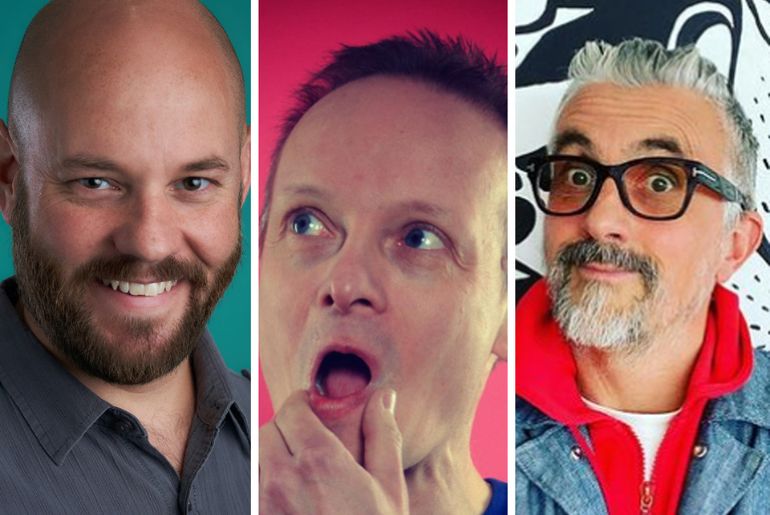 FOLLOW US ON OUR SOCIALS