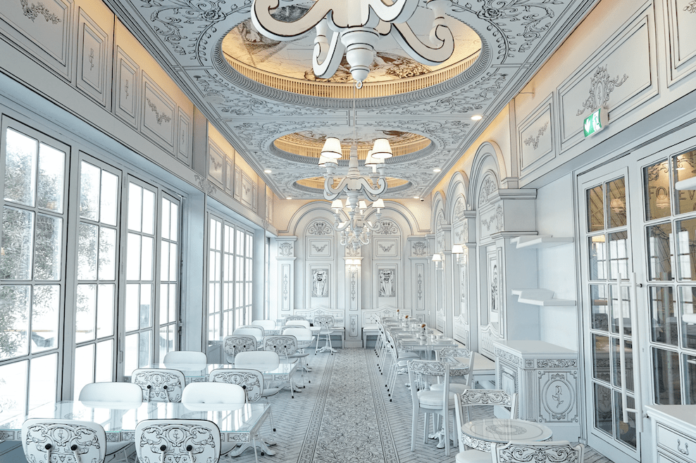 In November of 2020, luxury florist, Forever Rose, opened the first Forever Rose Café in Dubai at Boxpark by Meraas, recreating the floral boutique in a café setting and offering a unique experience to its customers. On entering the café, you will feel like you've entered a magnificent storybook, the café is developed as 3D illustrations allowing patrons to feel as if they are part of a drawing. Not just for the eyes, this place has a lot for your belly as well!
The Forever Rose Café menu was developed to create a floral experience through dining, such as the signature rose French toast, where rose extract has been incorporated into the batter. Furthermore, the café will serve international cuisines with a Middle Eastern twist, alongside seasonal dishes offered throughout the year at the corresponding times of the fresh produce. A variety of vegetarian and vegan options are also available, along with a selection of healthy items.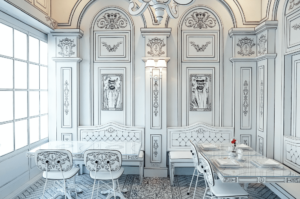 Ebraheem Al Samadi, Founder and CEO of Forever Rose said the café has a unique offering
whilst welcoming all customers to enjoy the Forever Rose boutique experience:
"The initial reason we opened the first café in Abu Dhabi was to be a part of our customers' everyday lives, even if it is just through an amazing cup of coffee or dessert. As the first 3D café located in Boxpark, Dubai, we will continue to provide the Forever Rose experience through a unique and expanded dining opportunity. We want to transport our customers from reality into the world of fantasy and to give them a new prospect of life. At the Forever Rose Cafes, as well as our boutiques, we pride ourselves on the atmosphere that we offer, the friendliness of our staff, the warm welcoming to all, and of course, the delicious cuisine we serve. We are excited to have the chance to bring the Forever Rose Café to the heart of Dubai at Boxpark by Meraas, as well as offer an extended menu to our customers."
"The room, our cups and plates are all illustrated in black and white, leaving only our
customers, food and beverages in color. This recreates a romantic notion of being a part of a fairytale," Al Samadi said.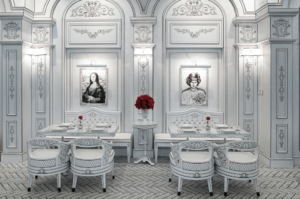 Wondering where to plan and execute your next big event? The Forever Rose Café is the ultimate place! The Forever Rose Café offers a separate event space opening out to the outside for customers to book for their special celebrations, whether it be a birthday, anniversary, wedding or corporate event.
Facebook | Instagram | Youtube