As the weekend approaches, many of us are looking for fun and exciting ways to spend our free time. Whether you're looking for a new adventure, a way to unwind, or a chance to spend quality time with loved ones, there are plenty of options available. From outdoor activities to cultural experiences, there are endless possibilities for a memorable weekend.
In this article, we will explore some of the best fun things to do in Dubai this weekend, whether it's for kids, couple or a gang of buddies! So, grab your friends and family and get ready to make some unforgettable memories!
Also read: Things to Do In Dubai In March 2023: Food, Concerts, Markets, Kids Activities – Across All Budgets
1. Kenny Sebastian Live
Kenny Sebastian has achieved a feat that only a handful of Indian comedians have managed to accomplish – he has established himself as a successful comedian. With a sharp eye for cultural nuances, people, and stereotypes, he has performed in over 500 shows in the last five years, hosted a show on Comedy Central that has completed its first season, and released four online comedy specials in addition to India's inaugural science fiction comedy web series. This is definitely one of the best things to do in Dubai this weekend!
Date: 25th Feb
Timing: Gates open – 7pm ; Show starts 8.30pm
Book Tickets: Click here
Please note:
1. NO Parking is available on the site
2. No alcohol at the venue not allowed to get alcohol from outside
2. Sikka Art & Design Festival
The Sikka Art and Design Festival is a highly anticipated event, bringing together art enthusiasts, artists, and creatives from all over the world to celebrate the beauty of art in all its forms. This year's edition is set to be even more exciting, with over 188 artists participating in various exhibitions, outdoor installations, and live performances. If you're looking for one of the best things to do in Dubai this weekend, add this to your list.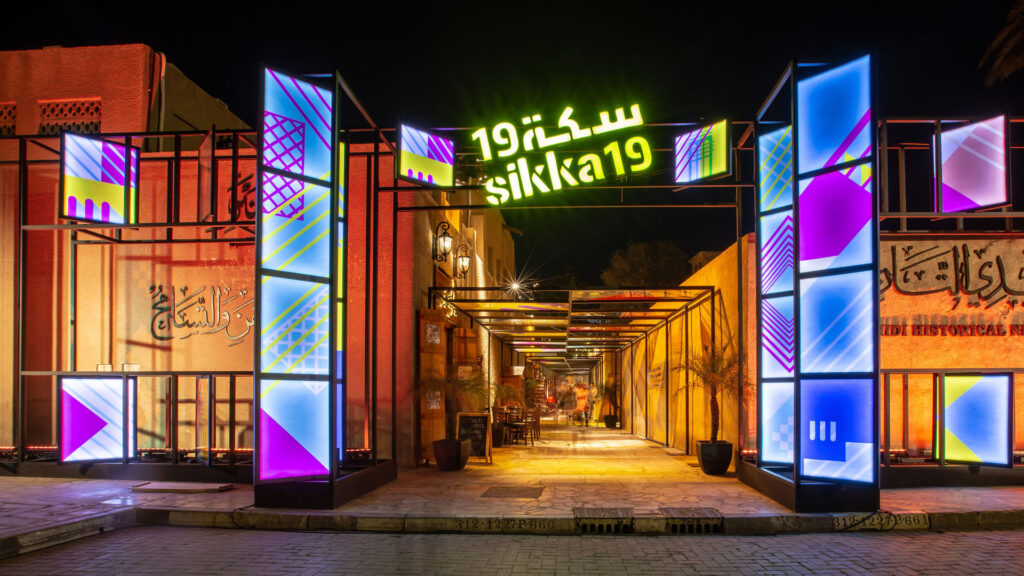 Get all the details of the festival here:
Dates: February 24 to March 5, 2023
Location: Al Fahidi Historical Neighbourhood
3. Dubai's Very Own Family Rave
Dubai families, get ready to party like never before! A FamilyBeatz event is set to take place on Sunday, February 26, at The Terrace in Media Rotana hotel, Barsha Heights. And we can assure you that this will be a wild celebration of dance-music and rave culture that you won't want to miss! Read on to know all the details:
Date & Timings:
Location: Media Rotana
Date: Sunday, February 26
Timing: From 3pm to 6pm
4. Crafty Fox Gastropub & Sports Bar in Dubai
If you're looking for one of the best things to do in Dubai this weekend and planning to have the time of your life this weekend, we've got some fantastic news for you! Get ready to put on your dancing shoes and head over to Crafty Fox Gastropub & Sports Bar in Dubai for an epic free music event.
Get all the details here:
Details:
Location: Crafty Fox Gastropub & Sports Bar
Date & Timings: 
24th Feb – 6 pm – 10 pm,
25th Feb – 1 pm to 10 pm
26th Feb – 1 pm to 5 pm
5. FREE Pool Party at Hyde Hotel
Hold on to your swimsuits and get ready to make a splash because the pool party of the year is just around the corner! This weekend, Hyde Hotel in Dubai is hosting a free pool party that you won't want to miss. With the sun shining and the temperatures rising, what better way to spend your day than lounging in the cool waters of Hyde's pristine pool?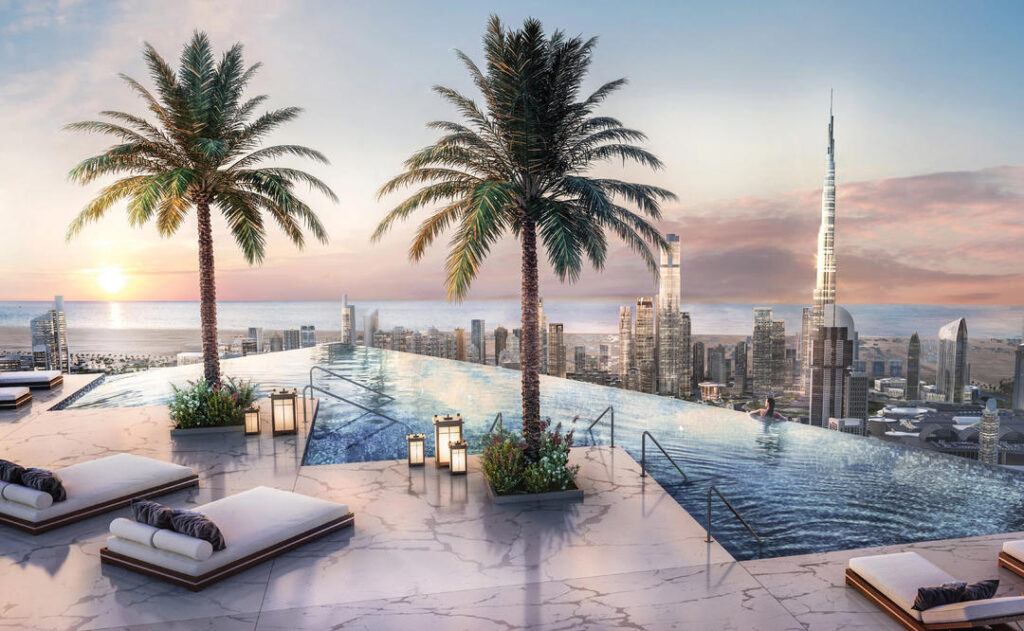 Get all the details here:
Location: Hyde Hotel Dubai, Business Bay – Dubai – United Arab Emirates
Date: 25th Feb, Saturday
Timings: 12 noon onwards
Price: Free entry
6. Latin Crazy Tribe Festival
If you are a party animal, something special awaits you in Dubai, and is definitely one of the best things to do in Dubai this weekend. The 5 day Latin Crazy Tribe festival is set to return to Dubai with its second edition.
Latin Crazy Tribe is known for hosting amazing parties at prime venues throughout Dubai, whether you're a regular on Dubai's Latin circuit or looking for something different. This year's second edition will take place in Dubai from Feb 23-27.
You can visit the Latin Crazy Tribe Festival if you want to experience Latin dances in great company and ensure an unforgettable time. The amazing dance event also offers workshops for those who want to level up their dance style.
Where: Mashreq Metro Station 1, Sheikh Zayed Rd – Dubai
Book Tickets Here
7. FREE Kids Festival At Global Village
Global Village has brought back its annual Wonderers Kids Fest with its 8th edition at this Spring Break, running from February 10 to 26, 2023, from 4 pm – 10 pm daily. Get ready for free fun-filled outdoor activities as well as a wide range of life-sized board games, live shows, and prizes for all.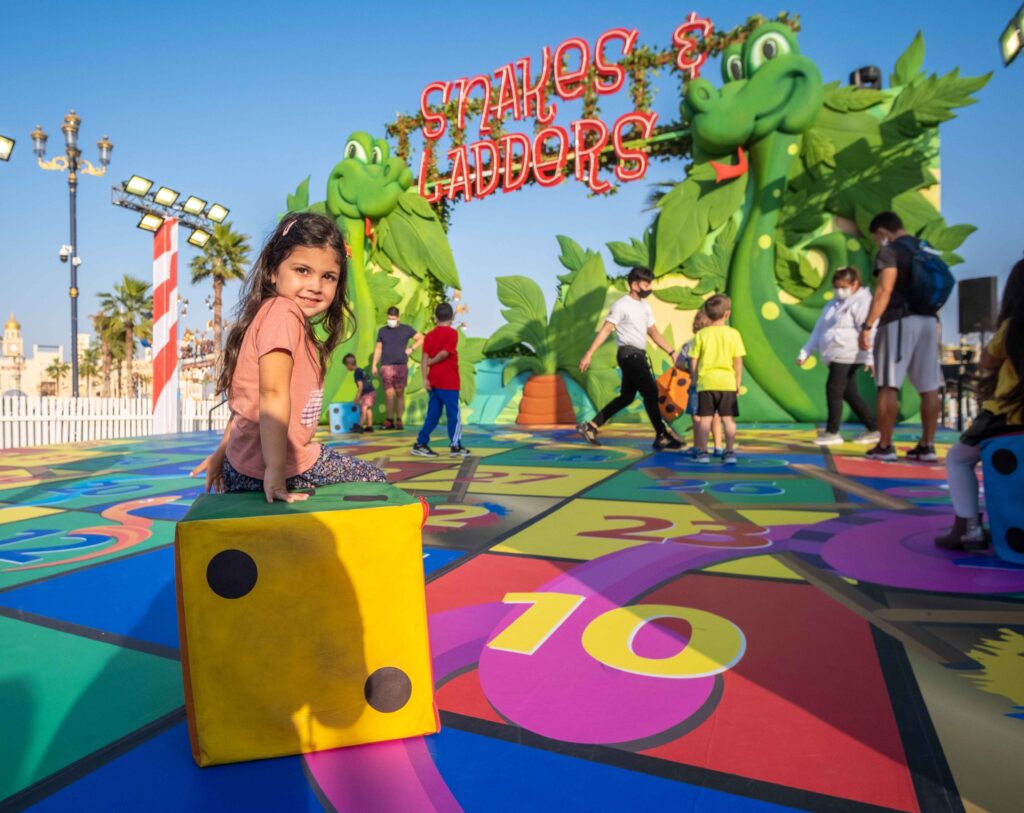 Get all the details here:
Global Village Is Hosting A FREE Kids Festival During Spring Break & You Have To Go
Details:
Dates: February 10 to 26
Timings: 4 pm – 10 pm daily
Price: The games itself are absolutely free. You only have to pay the Global Village entry charge. The park entry starts at as low as AED 18 per person