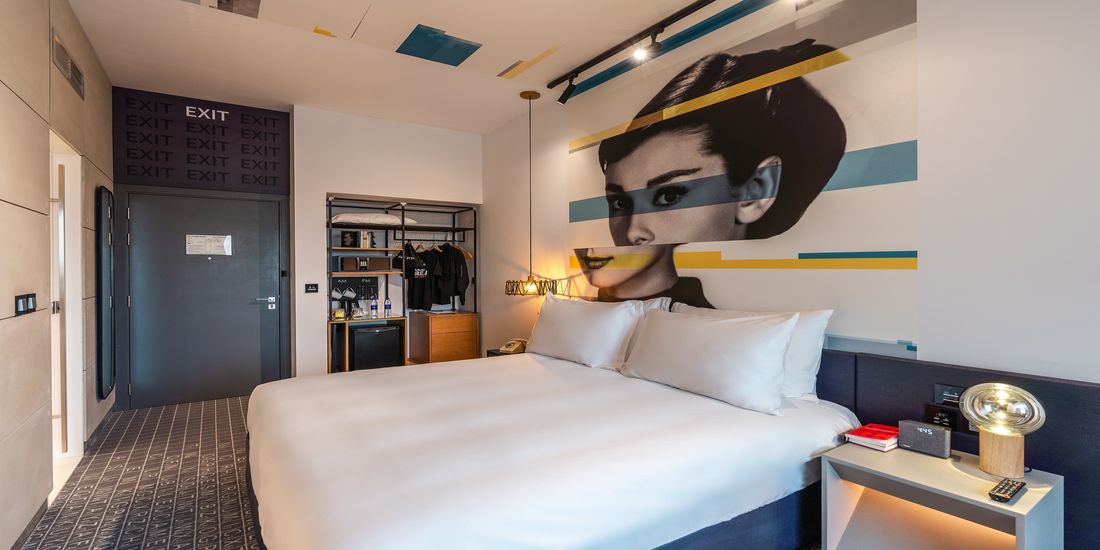 With Dubai coming back to normal and the summer break around the corner, there are a lot of staycation offers that are hitting the market, while selecting the right offer is always a hard choice. This summer break Studio One Hotel has launched an exciting summer staycation which might seem 'too good to be true'!
Studio One Hotel located across Dubai has introduced stays for only 10AED/ hour this summer. Yes isn't that amazing? and there is only one catch in this deal. Guest's will have to spend a minimum of 24 hours at this amazing boutique hotel. So the deal comes at AED240 for 24hrs for two. That's not it, they are also giving guests a voucher of AED 150 per room which is redeemable at any of the home-grown awards winning restaurant at the hotel. So basically you are only paying AED 90 for two which is surely a steal deal. The room comes for 24 hours so you can check-in as early or as late as you want. The stay cost remains the same for all days of the week and is valid until 31st August 2020. During the weekend the guest can also enjoy free movie screening which will showcase family-friendly movies, chick flicks and classics from all eras to suit all cinephiles!
The F&B credit comes in handy with AED50 vouchers. So you re not bound to spend the voucher in one go but instead, you can enjoy a feast and glimpse from all of the restaurants. so whether you're craving pizza from LARTE, oysters from The MAINE Street Eatery, a roast from The Irish Village, a Mexican feast from El Chapo's Tacos or some dim-sum from Mr. Miyagi's – you can have it all!
Offer Details:
The 10AED Staycation – AED240 for 24hrs (excl. fees & taxes)
Valid until August 31st every day of the week
AED150 voucher per room, per night, redeemable at any participating venues (LARTE, The MAINE Street Eatery, The Irish Village, Mr Miyagi's & El Chapo's Tacos)
To book visit www.studioonehotel.com, email cu@studioonehotel.com or call 800STUDIO
FOLLOW US ON OUR SOCIALS 
Facebook | Instagram | Youtube