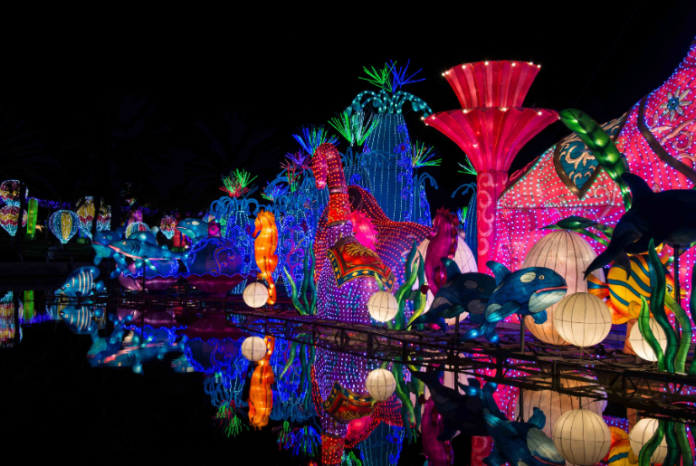 As the season begins to shift in Dubai and winter slowly emerges, seasonal attractions throughout Dubai reopen from their summer slumber. It comes as no shock that a lot of attractions around the city close during the summer because temperatures can soar well above 40ºC. But now that the Suhail star has been spotted, signifying cooler weather changes, we can look forward to our favourite attractions all over again. Keep reading to find out which places are reopening.
Also read: Island Getaways Around UAE – Your Last Chance For A Beach Staycation Before Summer Is Over
Five Must-Visit Attractions Reopening This Season
1. Dubai Garden Glow – September 15th
Dubai Garden Glow returns for Season 9 on September 15, 2023, with an all-new theme and experiences. This mesmerising attraction at Zabeel Park boasts over 10 million energy-saving light bulbs, creating a world of colourful lanterns that come to life after sunset. Explore four unique parks, including the enchanting Dinosaur Park and the Glowing Safari with lanterns shaped like animals and flowers. The park will be open daily from 5–10 PM and you can get your tickets here.
2. Hatta Resorts – September 15th
Hatta Resorts reopens on September 15th, offering outdoor enthusiasts a unique camping experience. From trailers to lodges and even caravans, you can choose your level of comfort. For a distinctive stay, opt for the igloo-like Domes, providing breathtaking views. Just a 90-minute drive from Dubai, indulge in thrilling activities like ziplining, mountain biking, rock climbing, and paragliding. Make your reservation here.
Also read: 10 Things Tourists Must Experience In Dubai Other Than The Burj Khalifa & Palm Jumeirah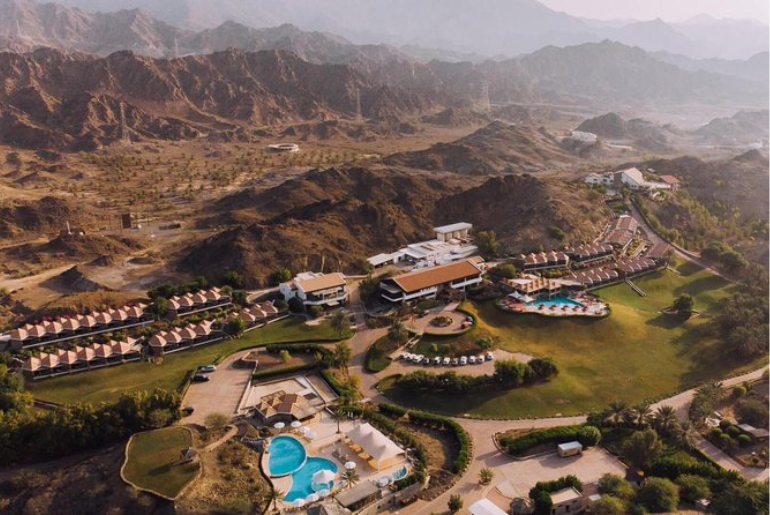 3. Aventura Parks – September 15th
Back for the winter season UAE's largest zipline and obstacle course playground is finally back in town, in Mushrif Park. This is an adventure heaven for kids to enjoy 21 fun-filled games, explore The Nature Lab to conduct cool experiments about the world around us, race around a timed ground circuit, and even enjoy a free trampoline ride. Tickets start from AED 35, book your tickets here.
4. Dubai Miracle Garden – October 1st
On October 1st, 2023, Miracle Garden will welcome the public, inviting visitors to step into the captivating realm of floral enchantment and beauty. This Instagram-worthy paradise features stunning floral displays and giant colourful arrangements. Season 12 promises even more breathtaking beauty, leaving visitors in awe. You can book your tickets here.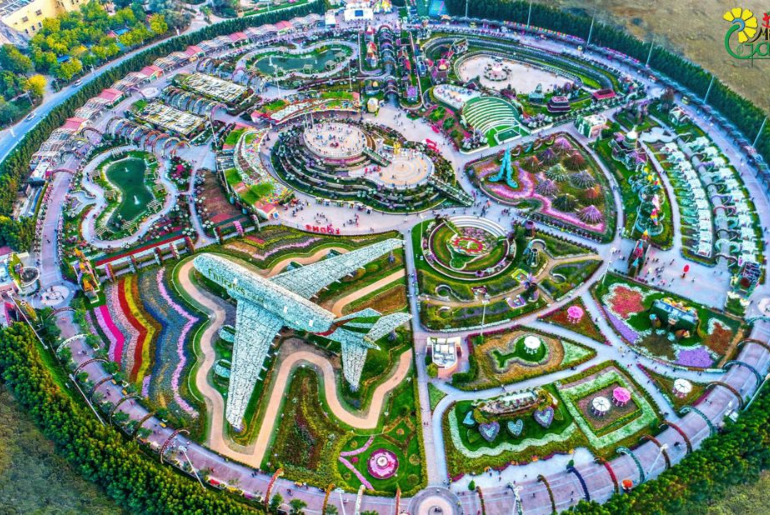 Also read: Dubai Marine Transport Network Expands By 188%
5. Ripe Market – October 14th
Ripe Market is finally returning to Academy Park on October 14th, and it's the shopping bonanza we've all this waiting for. We've heard that this year they've really take the phrase 'Go Big or Go Home' seriously and decided to GO BIG! The venue will be almost double the size compared to previous years and you can expect a fantastic lineup of vendors and activities. They have a great ton of activities this year from zip-lining to an E- Kart track and plenty more. The market is free entry and will be open daily from 9am-9pm (9am-7pm on Sundays).
6. Global Village – October 18th
Global Village, the multicultural family destination, opens its gates for Season 28 on October 18. This year, it's a week earlier than usual, giving guests an extended 194-day season until April 28, 2024. Prepare for a diverse range of thrilling entertainment, cultural diversity, and unforgettable attractions. You can get your tickets at the gate or online through their official website.
Also read: Global Village Season 28 Opening Dates Revealed! Here's Everything You Need To Know
7. Dubai Safari – October
Dubai Safari Park, home to over 3,000 animals, including lions, tigers, gazelles, primates, reptiles, and birds, is set to reopen its doors soon. While the reopening date is yet to be announced, eager residents are already making inquiries. With affordable day passes and exciting safari journeys, it's an adventure you won't want to miss. The park will be open daily from 9 AM–5 PM, book your tickets here.
Are you as excited as I am about these fantastic reopening's? Can't wait to see everyone there!
You may also like: 11 Zoos To Take Your Kids To For A Family Day Out In The UAE