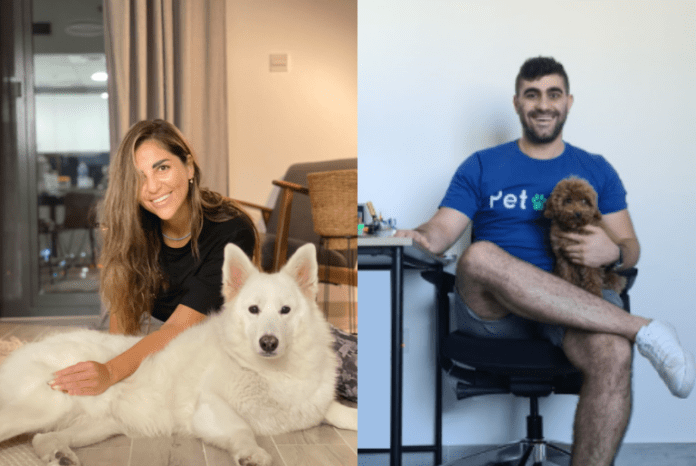 Calling all pet owners! Are you tired of leaving your furry friend in a boring, impersonal kennel when you go out of town? Look no further than PetBae, the leading platform for personalized pet care that treats pets like the family members they are.
Also read: 12 Things To Do In June In Dubai & Abu Dhabi 2023
PetBae For Personalised Pet Sitting
PetBae offers a unique and playful approach to pet sitting, where your pet will receive the love and attention they deserve in your own home or your trusted pet sitter's home. Pet owners can rest easy knowing that their pet is not just a number in a cage, but a beloved family member in a warm, cage-free and loving home environment.
One of the best things about PetBae is the ability to personalize your pet's care plan. You know your furry friend better than anyone else, and they understand that. Using this innovative platform will allow you to customize your pet's experience to meet their unique needs and preferences. Through the chat system, pet owners can also receive live photo and video updates of their fur babies to ensure they are receiving the best possible care.
Also read: New 'Schengen-style' Visa Planned For GCC Countries! What This Means For Tourists & Locals?
But that's not all, PetBae is not only a more personalized and enjoyable experience for your pet, but it's also 10-15% cheaper than the average pet sitting service. Additionally, you get the opportunity to have a peace of mind, knowing that your pet's safety and health are PetBae's top priority. The sitters on PetBae offer a hygienic and disease-free environment that is much safer than traditional pet care facilities.
Your Pet First!
At PetBae, your pet comes first, always. That's why all of the pet sitters are thoroughly vetted to ensure they are reliable, trustworthy, and passionate about pets. And the best part? Anyone with a knack for looking after pets can also sign up to become a pet sitter, provided they pass all the required tests.
Joey Chaaya, Co-Founder and CEO of PetBae said: "PetBae is not just a pet sitting service, it's a community of pet lovers who are dedicated to providing the best possible care for your furry friend. We believe that pets deserve the same level of love and attention as any other family member, and that's what we strive to provide to the community."
Also read: Everything You Need to Know About Dubai's Multiple-Entry 5-Year Tourist Visa
Pet owners can also prepare to unleash a world of convenience for their furry best friend, as PetBae is gearing to launch its brand new app. With the innovative app, booking a trustworthy sitter or walker in your neighborhood will be as effortless as taking a stroll in the park. Pet owners can say goodbye to the hassle of searching for the perfect pet care provider, and hello to a world of seamless and stress-free pet care with PetBae.
So what are you waiting for? Book your pet's next stay with PetBae and experience the difference for yourself. Your pet will paws-itively thank you for it!