A 14-year-old female reticulated python which also happens to be a Super Snake (one of the largest reptiles in the world, now resides at the National Aquarium in Abu Dhabi. She is more than 6.25 metres long and as seen in the picture above, it takes about 12 people to hold her! Her favourite food is rabbits and ducks, and she weighs about 115 kilograms.
"While Super Snake is a captive-bred animal, we as her caretakers still need to be vigilant and cautious around her," says Beatriz Maquieira, curator at The National Aquarium. "We can't wait for the public to meet her and enjoy her slightly quirky personality. We are also excited about having this opportunity to educate our visitors as that is essentially why she is here."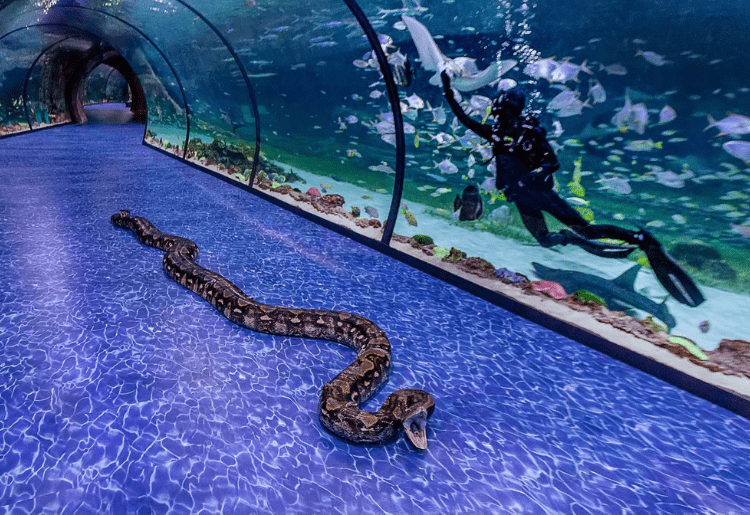 Paul Hamilton, general manager at The National Aquarium says that the "sheer size and beauty of Super Snake is going to make her the strongest representative of the Flooded Forest collection".
"Just watching her relax in her lush, tropical-inspired habitat is mesmerising. We are certain Super Snake is going to become one the biggest attractions at The National Aquarium Abu Dhabi."
FOLLOW US ON OUR SOCIALS