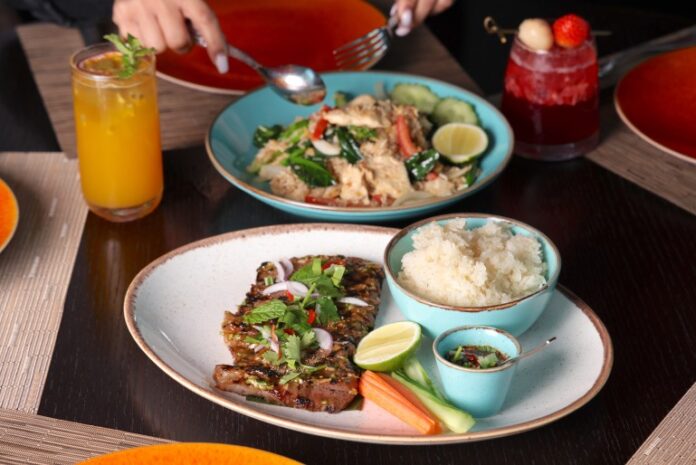 Get ready to embark on an exquisite culinary adventure at Tong Thai, where the vibrant and authentic flavors of Thailand come alive. This renowned Thai restaurant is a haven for food enthusiasts seeking to explore the rich tapestry of Thai cuisine. With an impressive array of dishes that span from beloved street food to hidden gems of Thai villages, Tong Thai promises an unforgettable dining experience. Here's an exciting promotion you won't want to miss!
Also read: #GulfBuzzReccomends – Japanese Restaurant Izakaya Dubai
HIGH SO: Unlimited Thai Street Favorites
Prepare your taste buds for an evening of culinary bliss with the "HIGH SO" promotion at Tong Thai. Indulge in a lavish spread of unlimited food and drinks, featuring the very best of Thai street favorites. The menu is a tantalizing assortment of authentic Thai dishes that will transport you to the bustling streets of Bangkok.
Tong Thai believes that exceptional dining experiences should be accessible to all. That's why they offer two pricing options for the HIGH SO promotion:
AED195 per person for unlimited food only.
AED300 per person, including house beverages for two hours
Wednesday Delights, 6pm – 12am: Mark your calendars for Wednesdays as Tong Thai sets the stage for an unforgettable evening. The HIGH SO promotion is available every Wednesday from 6pm to 12am. Don't miss this opportunity to treat yourself to an extraordinary Thai dining experience.
At Tong Thai, authenticity takes center stage. The restaurant takes pride in offering a truly genuine Thai dining experience, where every dish is a celebration of Thailand's culinary heritage. From everyday street food to lesser-known regional delicacies, Tong Thai presents a menu that showcases the diverse and vibrant flavors of Thailand.
Also read: #GulfBuzzRecommends – Rang Mahal Dubai: An Indian Restaurant Dining Experience Review
Recognitions and Awards – Tong Thai
Tong Thai's commitment to excellence has earned it numerous accolades, solidifying its reputation as one of Dubai's premier Thai restaurants. Some notable achievements include:
Best Thai Restaurant – TimeOut Dubai Restaurant Awards 2019.
Highly Commended – Best Thai – TimeOut Dubai Restaurant Awards 2018.
Highly Commended Thai Restaurant – The Time Out Awards 2017.
Best Thai Restaurant 2017 – BBC Good Food Middle East.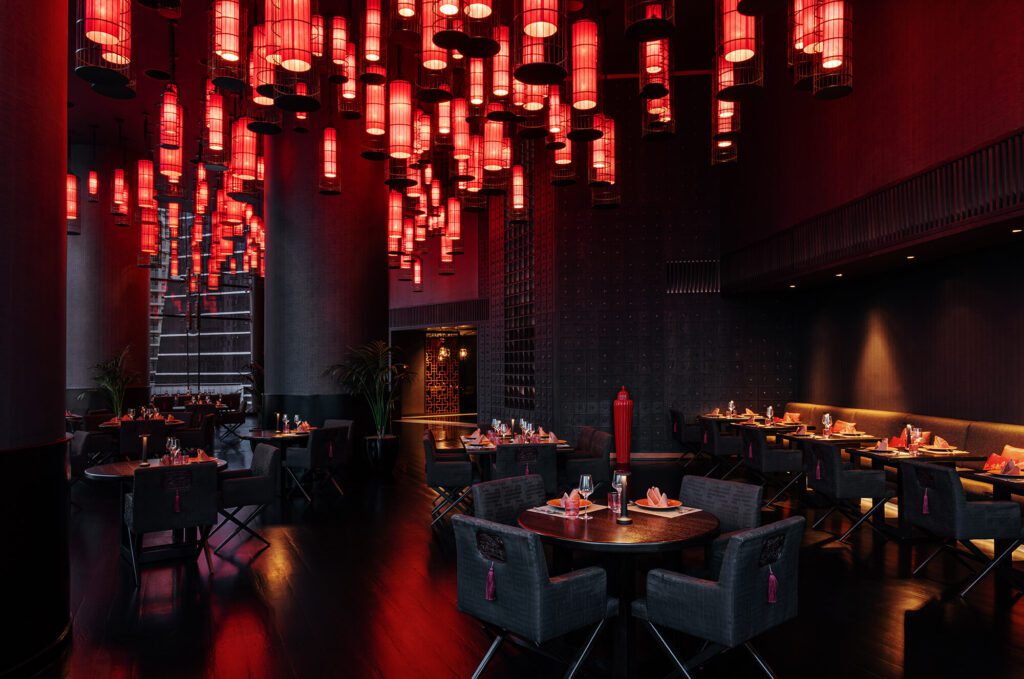 Step into the enchanting world of Tong Thai, where the artistry of Thai cuisine is masterfully showcased. Explore the depth and complexity of Thai flavors, from classics like Tom Yum soup and Pad Thai to refreshing and enticing beverages. Tong Thai invites you to immerse yourself in an extraordinary dining experience, where impeccable service, authentic dishes, and a burst of colors and flavors await. Don't miss out on the HIGH SO promotion and discover the true essence of Thai cuisine at Tong Thai.