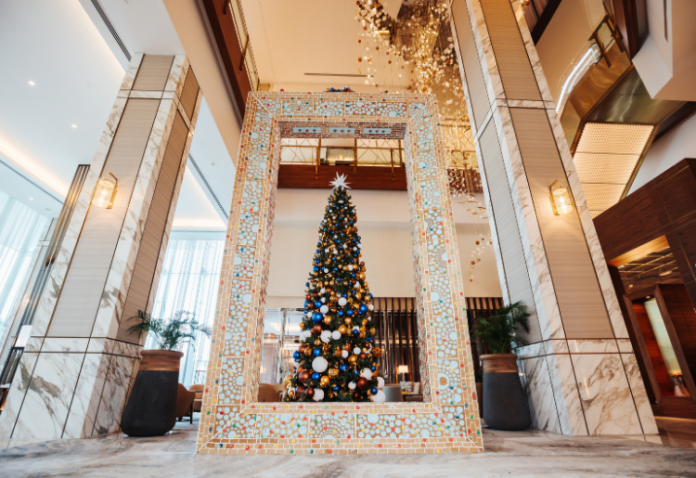 The dimensions of the original Dubai Frame are about 93 meter wide and about 150 meter high, the recreation by Grand Plaza Movenpick's doesn't touch the sky but it is equally beautiful and eye catching. The Dubai Frame basically celebrates and tells the story of Dubai's early establishment and its future prospects.
This exceptional wok of art took about 1500 hours to make and it stands tall with its jaw dropping beauty and sleek design at the Grand Plaza Movenpick Media City's lobby. This dream like project was brought to reality by 20 different engineering and culinary experts under the Executive Chef Marco Amarone, pastry Chef Shahabuddin Ansari's and Chef Baljit Kumar's direction.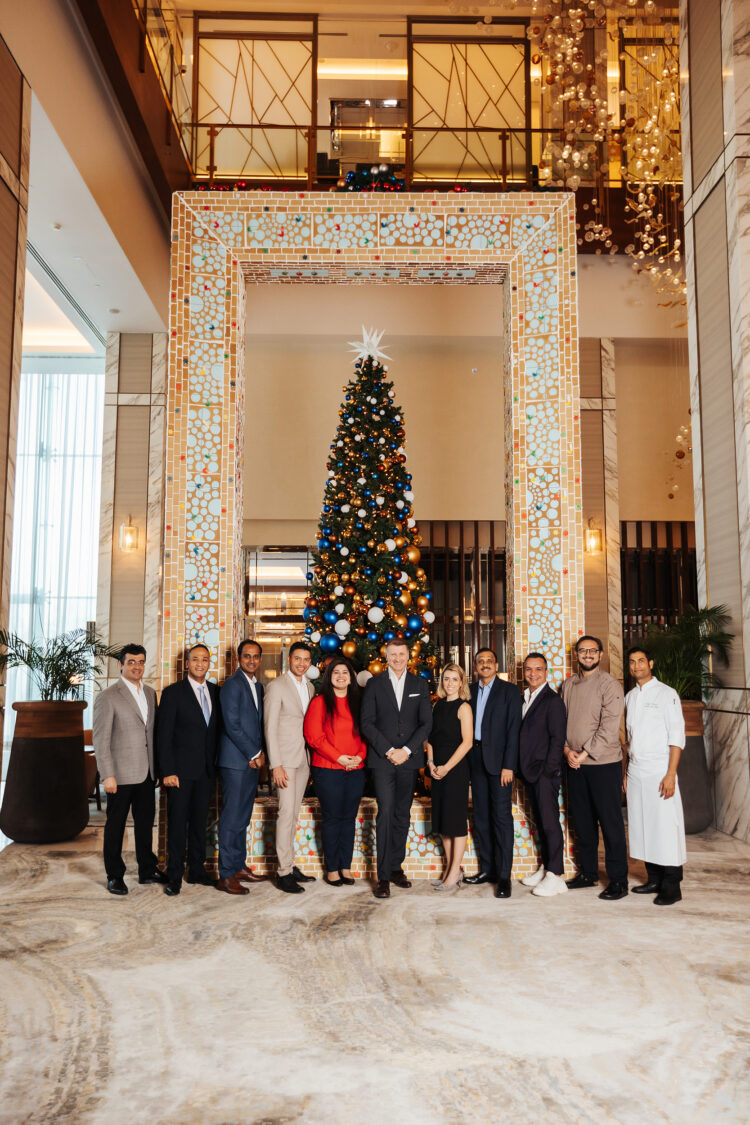 "Dubai embodies a philosophy of an endless possibilities and we wanted to recreate an iconic landmark that hasn't only been awarded a Guinness World Record but that symbolizes prosperity and unity. Hence, during this festive season, we want to make sure all our guests experience moments full of joy, prosperity and hope" said Alfio Bernardini, property's General Manager.
This massive structure compliments all the Christmas decorations around it since it is completely made of traditional gingerbread and icing. Along with all this, a 5 meter high Christmas tree is set up to get you into that Christmas vibe! Visit this place along with your family because they also have a Winter land Festive kids' zone.
FOLLOW US ON OUR SOCIALS 
Facebook | Instagram | Youtube