Winters are officially here and this means more outdoor time! This winter many fun things have come up in UAE. You can either enjoy them with friends and family or if you want to enjoy some 'me' time there are solutions for that as well.
Diwali Fireworks at The Pointe: this event will take place at the 13th of November at Palm Jumeirah's waterfront destination. It will be honoring the Indian festival of lights known as Diwali. Palm Jumeirah has the world's largest water fountain and this beauty will be enhanced with the spectacular display of lights and fireworks. So take your friends and family out for a colourful and bright evening!
Dubai Sports World: The Dubai World Trade Center (DWTC) is bringing back indoor sports like football, basketball, cricket, badminton, tennis and so much more, you name it and they have it. You can play there with your friends and family or you can join a sports academy of your favourite sport and polish your skills.
New Attractions at Ferrari World Dubai: Ferrari World has a brand new zip line and a brand new roof walk. For the view, from the roof and the zip line you will be able to see the mesmerizing view of Yas Island. You can challenge your fellow family members or a friend for a zip line race and see who reaches the finish line first!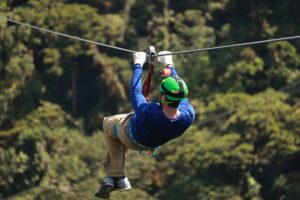 4. Selfie Time: Dubai's 3D World Selfie Museum is offering buy one get one free tickets.        Click pictures while having a lightsaber battle with a Star Wars Clone and this is just            one of the crazy things that you will find here. The tickets are: AED 65 for adults, AED        45 for kids under 12 years old and free of cost for kids under 3 years old.
So enjoy your winters with these fun activities!
FOLLOW US ON OUR SOCIALS 
Facebook | Instagram | Youtube