Diwali, the Hindu festival of light is just a couple of days ago and Dubai is all set to celebrate it with a bang. Here are some special food offers, gift hampers and sweet boxes available around the city of Dubai for Diwali!
Festive Menu & Complimentary Menu: 
Sthan: Sthan, known for serving flavours beyond borders, is offering a special set Diwali menu from 4th November to 6th November. Priced at AED 139 for two, one can choose two starters, one biryani, two main courses and two desserts. Some of the menu highlights include Kadak palak chaat, Machi Ambarsari, Biryani Awadh ki, Achari Paneer, Dhaba da Murgh, Chicken Lababdara and Aloo Tomato Kut. Finish the festive meal by digging into tempting desserts of Assorted Diwali Sweets and Parle Ji sandwich.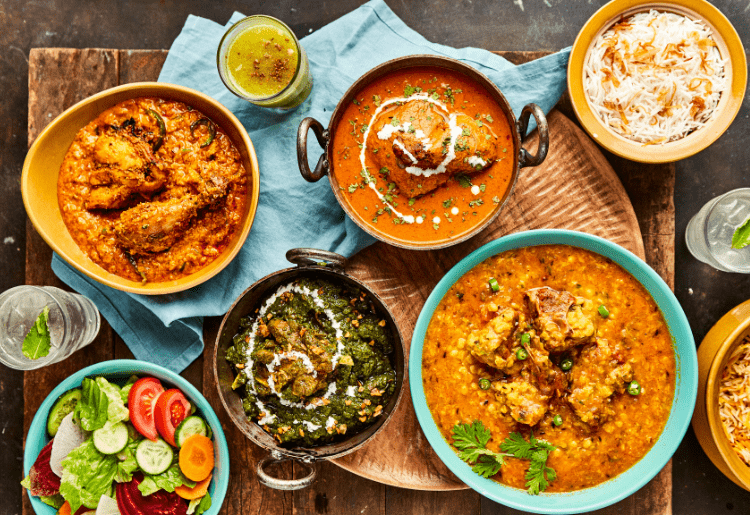 Nawab Restaurant: For the festival of lights , Nawab is all set to host you for the 3 days celebrations of a Diwali Mela which will be held outside the restaurant from November 3- 5. The menu of 3 day mela includes a  Cold Chaat Counter, a Tawa Counter, Appetizers, Main Course,  Nawab Dessert Platter & A choice of soft beverages like Shikanji, V. Mojito and Shoft Drinks.
Mohalla: To celebrate the festival of lights, UAE's homegrown Indian street food restaurant, Mohalla – located in the fashionable Dubai Design District is throwing a Diwali party with plenty of food, music and art. To make the evening memorable Mohalla customers can enjoy live music performance by Artist Radhika Kumar and her team while witnessing a vibrant rangoli (patterned art) in front of the restaurant. The floor will be designed using sustainable materials such as colored rice, chalk, flower petals, sand and rocks. End your evening on a sweet note as every customer will receive a free Gulab Jamun Cheesecake during dinner with no minimum order.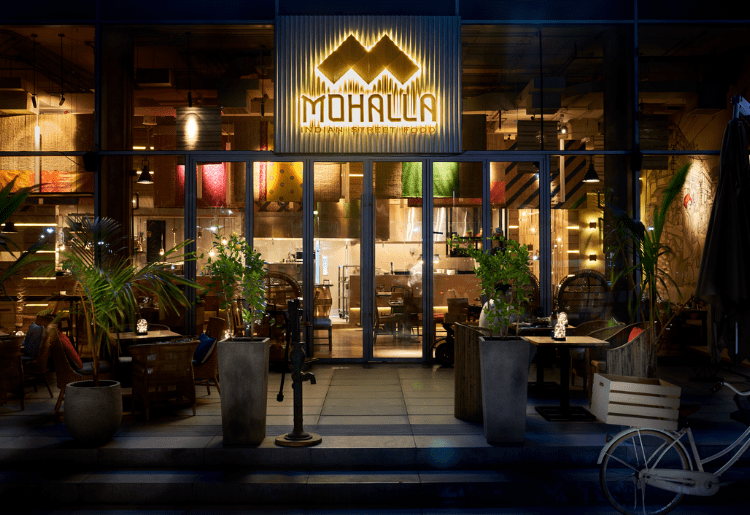 Sagar Ratna: This Diwali, Visit vegetarian Rajasthani restaurant Sagar Ratna in Dubai to indulge in Diwali Special pure vegetarian Marwari thali inspired from the Rajasthani food culture in India.  Priced at AED 30, the thali comprises very authentic Rajasthani dishes of  Dal Batti Churma, Gatta Curry, Mirchi Kutta, Garlic Chutney (accompaniment) and rice along with a glass of yoghurt-based drink, lassi. From 4th November to 6th November, anyone who orders the Diwali Special Vegetarian Marwari Thali will be served with complimentary Desi Ghee Motichoor Laddoos, again a very traditional Indian sweet.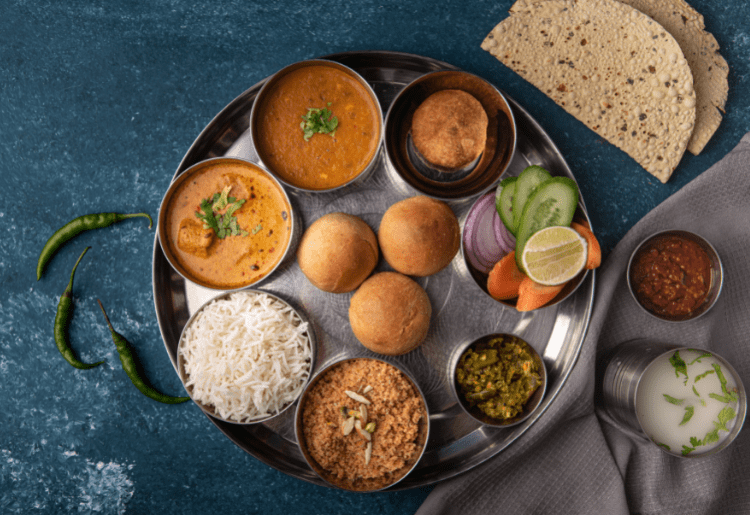 Dhaba Lane: The vegetarian Menu is priced at 52 AED, and the Non-Vegetarian platter is 55 AED. Available all day, Sunday to Wednesday, from Sunday, 24th October till 30th November  On weekends, the festive menu is available as Ala-carte.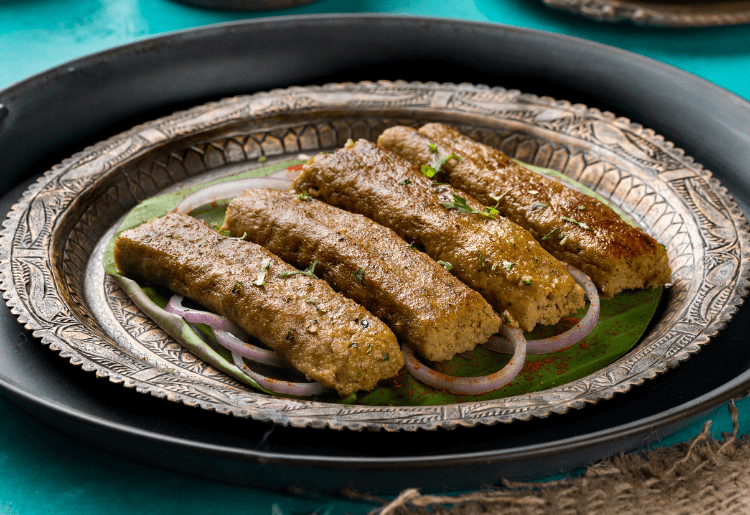 India Bistro World Trade Center: The special Diwali menu includes two chaats, two grills, two mains, bread, biryani and a dessert. Available in vegetarian and non-vegetarian options, the tempting dishes on the festive menu include pani puri, samosa chaat, peri-peri chicken, zaituni paneer tikka, burrata butter chicken, railway mutton curry, chicken tikka masala, Daal Makhni, purvaanchal ka saag, assorted bread, Dum Biryani, Slow Cooked Chicken Awadh Biryani and Gulab Juman. Priced at AED 89. India Bistro Sharjah: On the occasion of Diwali, the restaurant will be offering a complimentary dessert of Phirni Kesar Da at every table from 3rd November -6th November for lunch and dinner.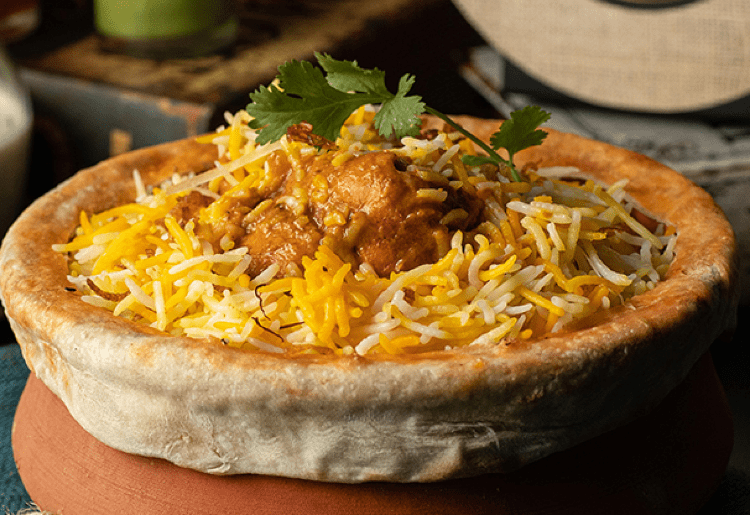 India Bistro Sharjah: Located in Abu Shagara, Sharjah, the modern Indian restaurant, India Bistro offers authentic Indian dishes and comfort food at affordable prices covering local favourites of the Indian cuisine from Amritsar to Wagah to Lucknow. Some of the menu highlights include Murgh Awadhi Biryani, Chingri Dum Biryani, Subz Dum Biryani, Chicken Tikka Masala, and a variety of sweets and melt-in-the-mouth kebabs.  On the occasion of Diwali, the restaurant will be offering a complimentary dessert of Phirni Kesar Da at every table from 3rd November -6th November for lunch and dinner.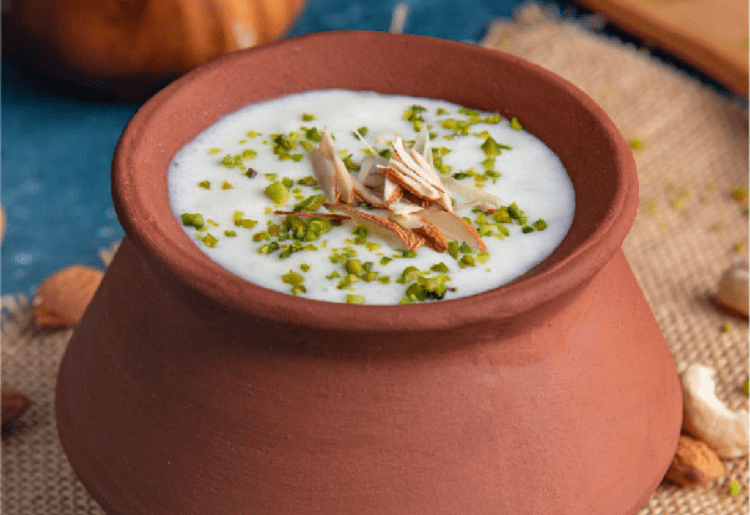 Enjoy a Sizzling Meal at Yoko Sizzlers: Head to the UAE's oldest Sizzler joint to indulge in its three-course set menu. Starting at AED 85 you'll get anyone sizzler, a soup, a dessert and a soft drink. Choose from the wide varieties of veg, meat, beef, prawns or chicken sizzlers.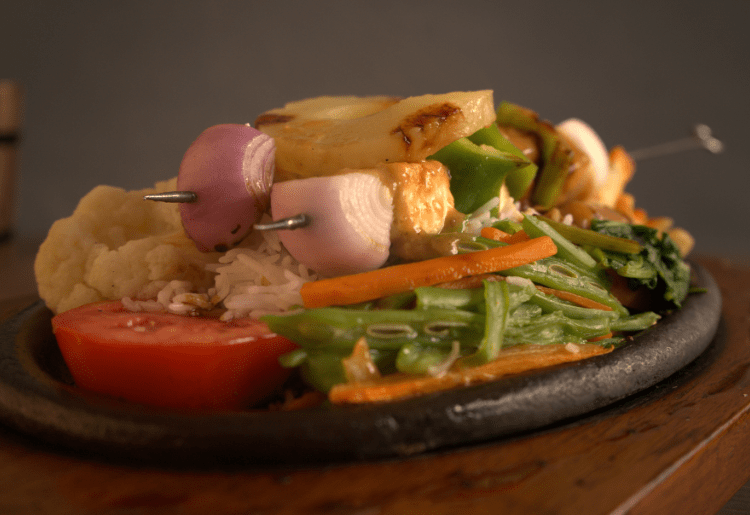 Retail Events & Gifts:
India Palace Sweet Boxes: Express your appreciation for loved ones with unforgettable gourmet Indian Sweet boxes from the award-winning restaurant, India Palace. Launched in three variations, you can choose from Royal Gold Textured Box perfect for festive Gifting, Classic Luxurious Box in the rich Blue finish – an ideal option for corporate gifting, and Standard Box in Elegant Gold Finish that compliments every occasion. Priced at AED 120, 85 and 65 respectively.
Khau Galli Diwali Hampers: Impress your loved ones, family and business partners this Diwali with special Gift Hampers from Indian street food restaurant Khau Galli. Choose from a variety of options that include wooden baskets beautifully decorated with festive themes and traditional brass jars filled with premium dry fruits. Diwali Hampers prices start at AED 50 and can be customised to suit individual budgets and choices. Premium Sweet Boxes Prices start at  AED 30.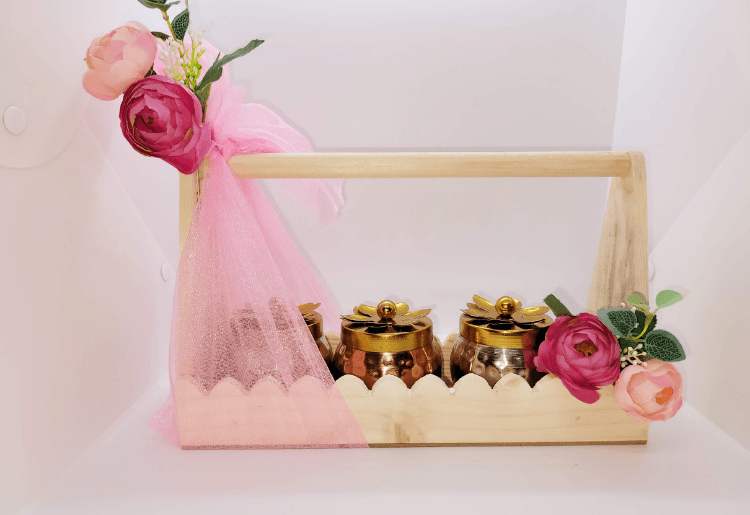 Sagar Ratna Sweet Boxes: The pure vegetarian Rajasthani restaurant in Dubai, Sagar Ratna, is offering fresh desi ghee Mithai (no preservatives added) for Diwali. Prices of Desi Ghee sweet boxes by Sagar Ratna start at AED 80 and go until AED 120. One can choose from a wide range of sweets that include Kesar Katli, Kaju Katli, Kaju Pista Roll, Anjeer Dry Fruit Burfi, Moong Daal Chakki, Besan Chakki, Mix Mithai, Motichoor Ladoo and much more.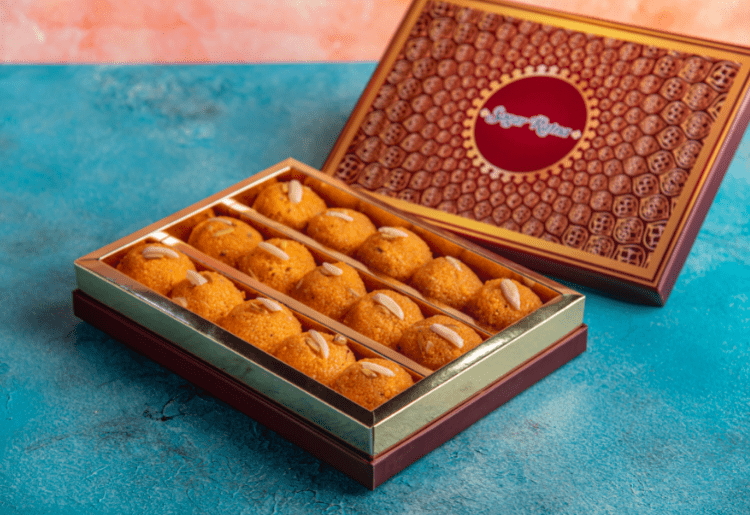 FOLLOW US ON OUR SOCIALS