Discover delectable casual dining at the world's tallest 5-star hotel this September. For Just AED 125 per person, savour a budget-friendly yet flavourful culinary journey. These exclusive offers are valid at select venues from September 1st to the 30th. Here's what you can look forward to.
Also read: JW Marriott Marquis Dubai Elevates Restaurant Month With Their Premium Culinary Experiences
Casual Dining Experiences At JW Marriott Marquis Dubai:
Bottomless Pasta & Pizza At Positano
For those who crave Italian flavours, come to Positano for an all-you-can-eat Spaghetti Bolognese and Pizza with eight different flavours to choose from. To make this deal even more amazing, it includes your choice of tiramisu or a scoop of gelato for dessert.
European Inspired Meal At La Farine Café & Bakery
Savour a delightful three-course meal in the cozy and comfortable setting of La Farine. Start with your choice of soup or salad, explore a diverse selection of seafood, meat, and even a vegetarian option for the main course, and finish your meal with a sweet delight from the freshly made dessert counter. It's a taste of Europe without leaving Dubai.
Burgers & Brews At Bridgewater Tavern
For burger lovers, Bridgewater Tavern is your go-to destination. Chomp the signature Big Boy Burger, perfectly paired with two bottles of refreshing brew. It's a burger experience like no other.
Lush Burger's Double Delight
Make your way to Lush Burger and treat yourself to a mouthwatering Double Meal combo, featuring two juicy burgers, crispy fries, a delightful Froyo dessert, and a pair of refreshing brews.It's a feast that's sure to satisfy your cravings.
Also read: Hidden Gem: Dubai Gets New Multi-Act Exceptional Dining Experience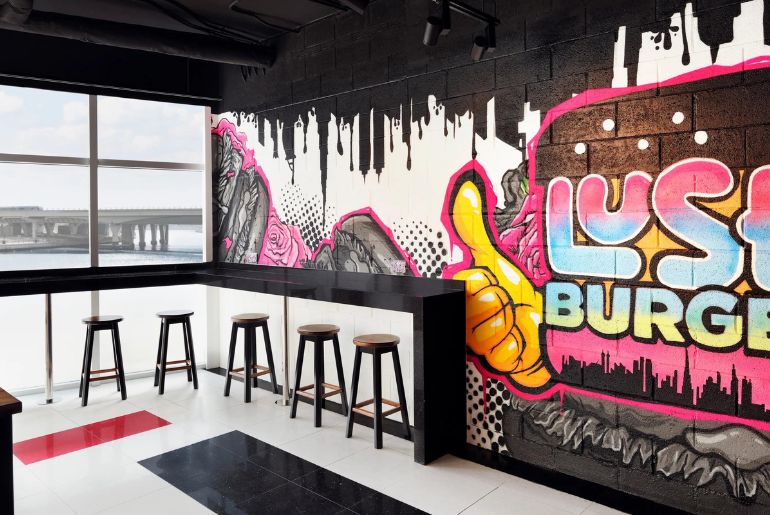 International Buffet At Kitchen6
Feast on a lavish international buffet at Kitchen6. Featuring six interactive cooking stations, each offering a diverse range of cuisines including Asian, Arabic, Indian, and more, it's a steal of a deal. You can take advantage of this offer from Sunday to Friday, available for both lunch and dinner (excluding Sunday lunch and Friday dinner).
Don't miss out on this chance to savour exceptional casual dining experiences at the Destination of Exceptional Taste!
For reservations, call +971 4 414 3000 or email jwmmrr@marriott.com.
Visit their website to find out more information about Restaurant Month.
You can also redeem these offers at the More Cravings app by Marriott Bonvoy™.
*Please note that this offer is valid from Sunday to Thursday, excluding breakfast, and cannot be combined with other promotions or discounts.
You may also like: Chattels Sustainable Design Contest: Opportunity To Win AED 50,000 In Collab With Dubai Home Festival