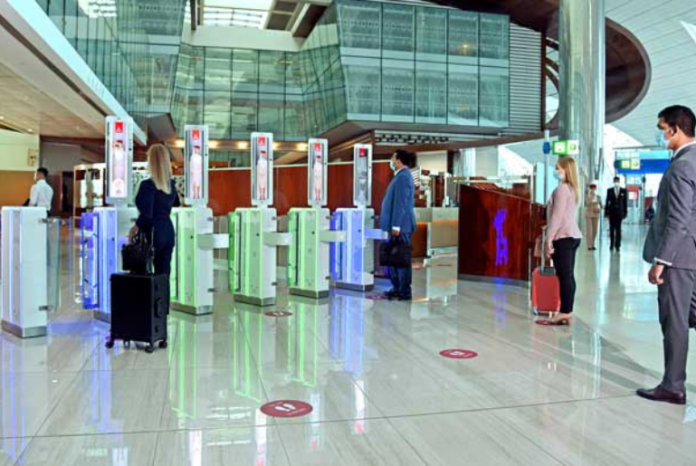 Imagine gliding through airport procedures with just your face as your boarding pass. Well, that's exactly what's on the horizon for travellers passing through Terminal 3 of Dubai International Airport (DXB) starting this November. In a groundbreaking move, Major General Obaid Muhair bin Suroor, Deputy Director-General of the General Directorate of Residency and Foreigners Affairs in Dubai (GDRFA-Dubai), unveiled this game-changing development on the opening day of 'The International Conference on Policymaking: The Future of Ports' in Dubai. Here are all the details you need to know before you make any travel plans.
Also read: Dubai International Airport Is Expanding & Here's Everything You Need To Know
The Biometric Revolution
Dubai is ushering in a new era of air travel with a single biometric system that's set to redefine how we navigate airports. This system, pioneered by GDRFA-Dubai, will be put into action at DXB's Terminal 3 following successful trial runs. The project is a collaborative effort with Emirates Airlines, the airline operating out of this terminal.
No More Paper Trails
What makes this innovation even more remarkable is that it's a first-of-its-kind in the region, and one of the very few globally. This paperless airport access system means that you can bid farewell to the hassles of traditional check-in and immigration counters. All you need is your facial print, which is securely stored alongside your iris print, thermal print, and fingerprints.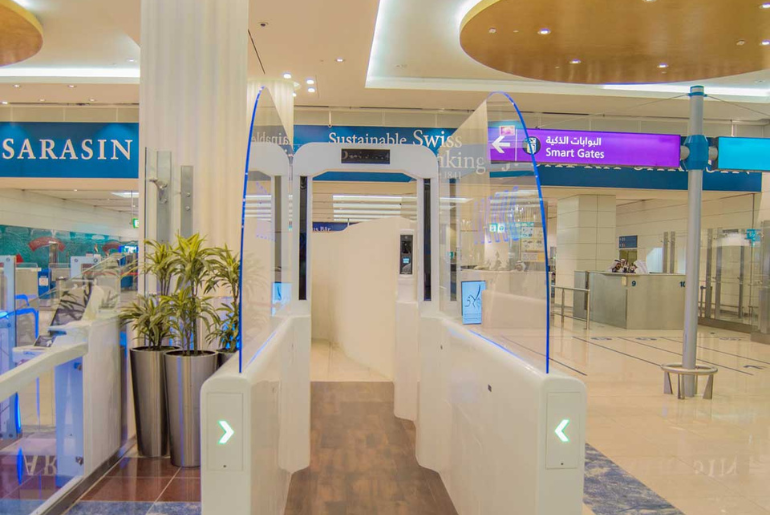 Also read: Everything You Need To Know About Sharjah Airport's New Terminals & Enhanced Services
But What If Your Travel Destination Requires A Travel Stamp?
Concerned about passport stamps for your destination? Not an issue! If your journey requires a passport stamp, simply approach the control officer at DXB, and they'll take care of it.
The Human Touch
Despite this high-tech transformation, Maj Gen Bin Suroor emphasises that airport staff won't be going anywhere. Their roles will evolve, focusing on analysis and monitoring systems. The key is to up-skill these employees to adapt to the changing landscape of airport operations.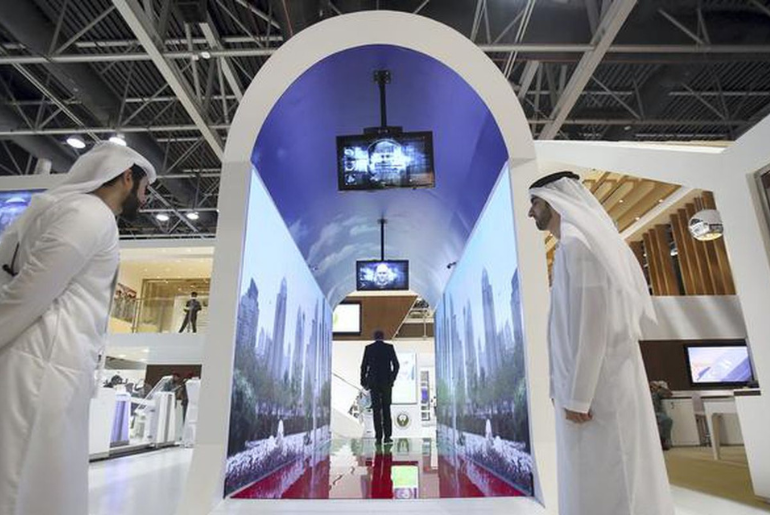 Also read: Here's How You Can Renew Your Passports At UAE Airports Through A 24 Hour Service
About The Conference
The 'Future of Ports' conference, hosted at Madinat Jumeirah and organised by GDRFA-Dubai, drew together an illustrious gathering of global leaders, experts, decision-makers, and researchers. Their mission? To strategise and map out the policies that will shape the future of ports. Prominent figures like Sheikh Ahmed bin Saeed Al Maktoum and Lieutenant General Dhahi Khalfan Tamim were present at the inauguration ceremony, emphasising Dubai's commitment to leading the world in service standards across its ports.
Holograms & Insights
Adding a touch of the future to the event, a hologram video presentation showcased Dubai's smart travel advancements and its vision for port infrastructure. The conference's agenda featured enlightening sessions, including one by François Laruelle, Director of ETIAS Division at Frontex, and a panel discussion on "Future Challenges and Innovative Solutions." The panel, comprising leaders from various sectors, delved into strategies and technologies for faster border control while maintaining top-notch security and safety standards. They also brainstormed ways to tackle the growing challenges posed by rising passenger volumes.
So, travellers get ready for a groundbreaking experience as Dubai's Terminal 3 introduces biometric access this November. Your face will soon becomes your ticket, marking a seamless era in airport convenience and efficiency. Embrace the future of travel!
You may also like: 12 Dubai Airport Lounges Anybody Can Access: Your Ticket To Unparalleled Relaxation