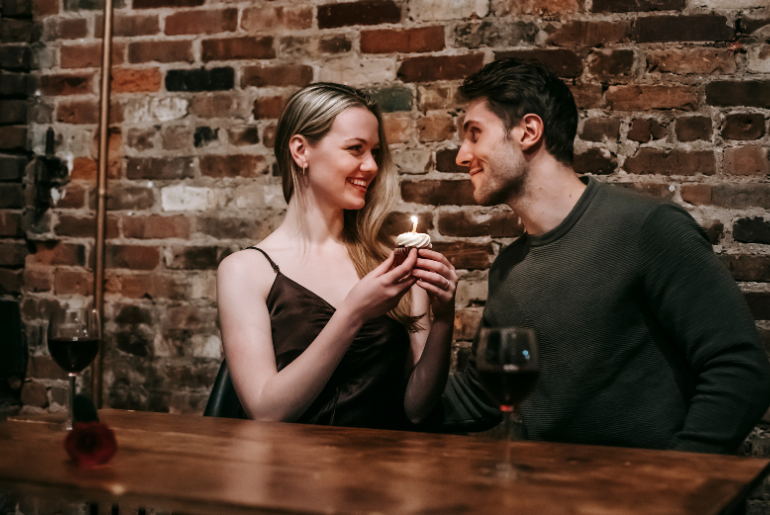 Trust me, I know how it is, planning dates are never easy. First dates can be nerve-wracking; even if you've been together for a while, figuring out the perfect night can be challenging. And let's be honest, there are days when we just want to be lazy and unwind without too much fuss. But it doesn't all have to be lost hope; I've got your back. Here is a guide to the best date night spots all over Dubai. Whether you're looking for a budget-friendly escapade or a lavish affair, get ready to be swept off your feet in a city where love knows no bounds. (And don't worry, you can use us as your ultimate date night guide any time you need, we won't tell your partner)
Also Read: #GulfBuzzRecommends: Get AED 49 Shisha In Downtown Dubai
Budget-Friendly And Charming Date Locales
Delightful selections of affordable yet captivating destinations perfect for couples seeking memorable experiences without breaking the bank. Whether you're in the early stages of a budding romance or looking to rekindle the spark in a long-term relationship, these locales promise to create lasting memories in a budget-conscious way.
Zaroob
Location: Marina, Dubai
Timings: 8am to 4am Daily


Contact: 04 385 3307

World of curries

Location: Deira Afra Plaza
Timings: 8:30am to 12am Daily
Contact: 04 385 3307

Deira Afra Plaza | 8:30am to 12am Daily | 04 385 3307

Circle cafe


Location: Jumeriah island
Timings: 8am to 10pm Daily
Contact: 04 558 9938

Miyabi sushi

Location: DIFC
Timings: 11am to 10:30pm Daily
Contact: 04 263 6610

Mama'esh




Location: Business Bay
Timings: 7am to 1am Daily
Contact: 600 548287

The little Bali

Location: JLT Cluster U
Timings: 12pm to 10pm Daily
Contact: 04 554 8575

Wokyo noodle bar

Location: JLT Cluster J
Timings: 11am to 11:45pm Daily
Contact: 800 96596

Maiz tacos

Location: JLT Cluster Y
Timings: 12pm to 9:45pm Daily (10:45pm fri-sun)
Contact: 04 514 4712

Taperia

Location: Jebel Ali Beach Hotel
Timings: 6:30pm to 11pm Daily
Contact: 04 814 5604

Vagaea


Location: Wasl Square, shop 16 – Al Safa 1
Timings: 10am to 10pm Daily (closed on Mondays)
Contact: 050 972 7080
Also read: Top 18 Indoor Activities To Keep You Cool This Summer In Dubai
Top-Notch Experiences At A Modest Cost
Indulge in the world of fine dining without the hefty price tag by exploring hidden culinary gems and local favorites. Discover restaurants and eateries that prioritize exceptional flavors, innovative dishes, and warm hospitality that you and your partner can enjoy together.
Remarkable Dining Destinations
A world of gastronomic excellence as you explore renowned fine dining establishments that showcase the artistry and creativity of world-class chefs. From innovative flavours to impeccable service, these remarkable dining destinations promise to make it a romantic night to remember.
Also read: Dubai: 8 Spectacular Sales You Cannot Miss In 2023 – Mark Your Calendars
Here's a little break from all that date planning! Enjoy this cute clip:
Cozy Coffee And Breakfast Venues
Seek out charming cafés and coffee shops with cozy atmospheres that invite meaningful conversations and shared moments. Savour a warm cup of freshly brewed coffee or indulge in a delectable slice of cake while basking in the ambiance of these welcoming spaces and cherish the moments you're spending with your loved one.
You may also like: Breaking: The Complete List Of Michelin Star Restaurants In Dubai 2023