The Indian festivals of lights, Diwali, was on the 14th of November this year. Diwali is associated with sweets, lights, new clothes and simply spending some time with family. But this time, it was very hard for some to travel back home, but Dubai left no stone unturned on Diwali. Indians in Dubai did not miss home at all, because Dubai was decorated so well!
Let's have a look at the some of the amazing Diwali pictures.
The Pointe Palm was so colourful!
Global Village looked like a fairy land.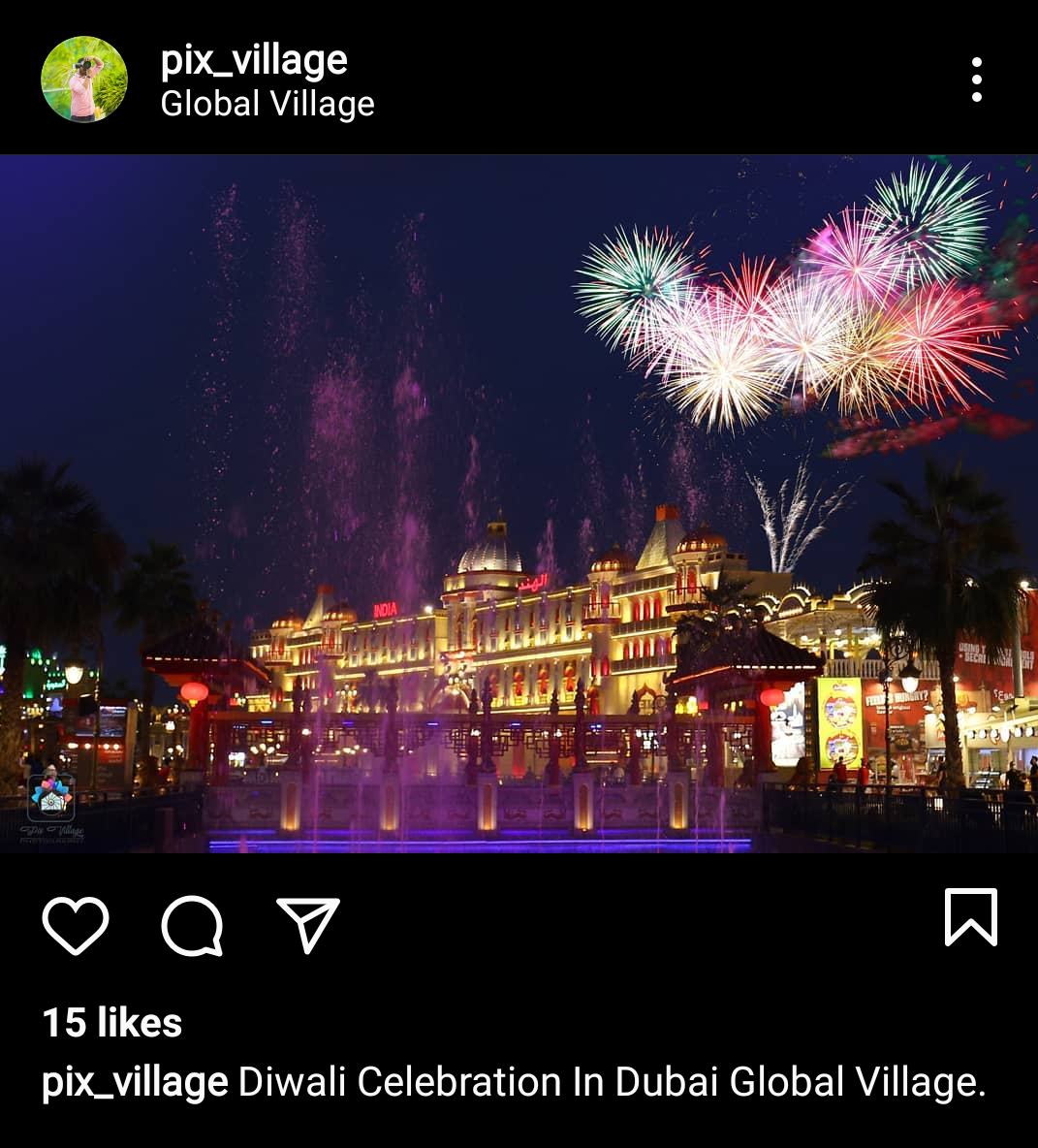 Last but not the least, Burj Khalifa was absolutely stunning!
FOLLOW US ON OUR SOCIALS 
Facebook | Instagram | Youtube