Global Village is here with a new fitness challenge! This article contains all the details about the return of the Ozka Fitness Challenge 2022. In this challenge, guests will have the opportunity to win an entire evening of unforgettable experiences by completing 22,000 steps during a single visit to the Global Village over an extended period. From the 9th of January through the 9th of February.
Guests can take part in the challenge and win this special prize by logging into the Global Village app on their smartphones and pressing the "Walking Challenge with Ozka" button, after which their steps will be automatically calculated as they move between the various suites, entertainment areas, and wonderful destinations.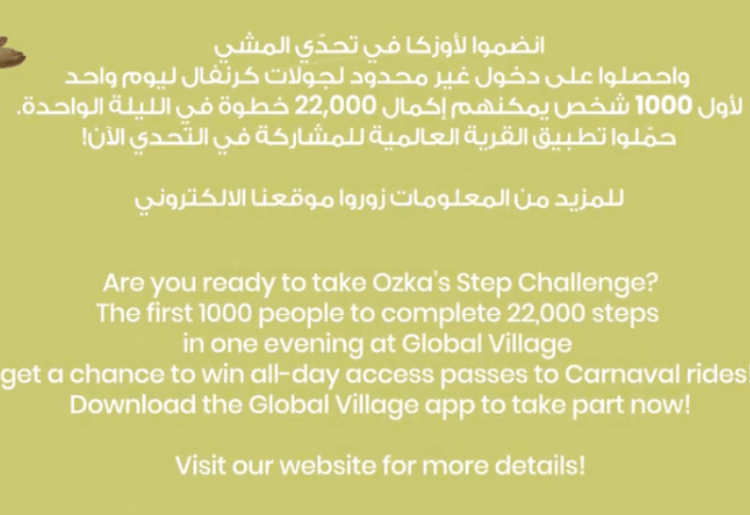 Starting the day after the challenge is completed until the end of the 26th season, participating guests can go to the Guest Service Center to receive the prize, which is a chance to win a full day of wonderful experiences in the Carnival region's entertainment destinations, where there will be an opportunity to secure for the first 1000 participating guests who finish the challenge.
The Walk with Ozka Challenge is an encouragement for all guests of all ages to take better care of their health and fitness, and to instil this culture in them long after the challenge has ended.
FOLLOW US ON OUR SOCIALS