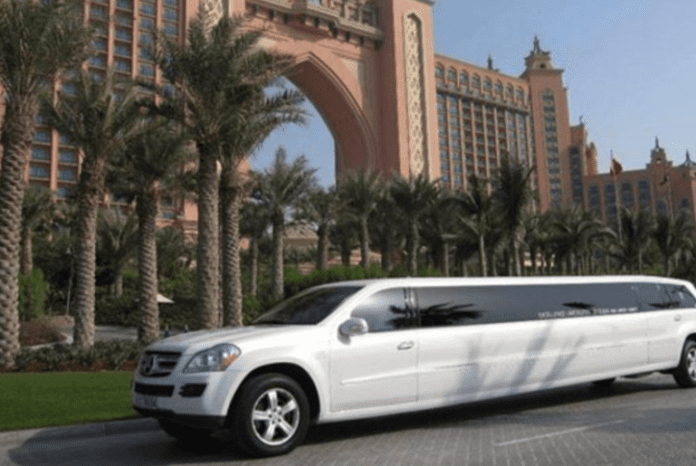 The first time I ever sat in a limousine, I was very young, and it was for a friend's birthday party. My mom had driven me to Hard Rock Cafe at Dubai festival city, and that's where we waited, with all the other kids and parents, for the birthday girl. Her parents said they had a surprise for us, and I'll tell you, I was definitely surprised when I saw a long, elongated hot pink car park in front of us. I remember being so frightened at first and then having the absolute best time of my life while we were cruising through the city without a care in the world. A hot pink limousine was an iconic choice for an 8-year-old to make, and it still would be today. Limousines are one the most Dubai fashion ways you can roll through town, and we love how normalised they are here. Here's why Limousines are an elite driving experience you can book for yourself.
Also read: Dubai: 8 Spectacular Sales You Cannot Miss In 2023; Mark Your Calendars
When it comes to transportation, nothing quite matches the thrill of being chauffeured around in a luxurious limousine. From crystal-clear audio systems to ambient lighting that sets the perfect mood, these exquisite vehicles provide an unmatched sense of comfort and luxury. Dubai boasts a wide array of limousine options, ranging from classic designs to modern marvels, allowing you to find the perfect match for your style and taste.
limousine services go beyond mere transportation; they offer tailored experiences to make your journey exceptional. Need to get to a business meeting? Fancy a private party on wheels? Whether you desire a fully stocked bar, a multimedia entertainment system, or even a Jacuzzi, the only limit is your imagination!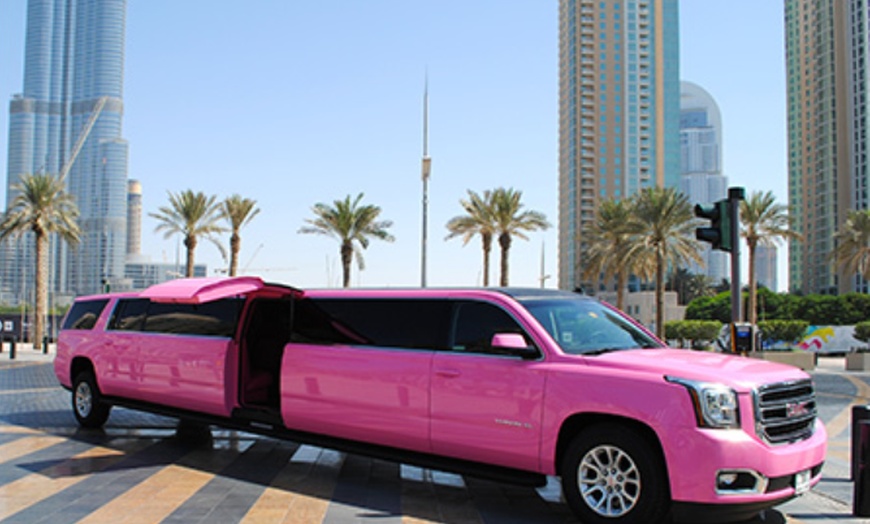 So How Much Do They Cost?
The sales director at Rooh Travel and Tourism LLC, Libin Varghese, has said  "Limousine is all-season product, but for summers, the price is a bit on the lower side." A standard Limousine rental can start at around AED 380 per hour. Different companies will have different rates, also depending on the style and size of the car. Limousine commonly charge their prices based on how many hours the car will be in service for, and occasionally the distance travelled as well if the destination is outside of the city.
What Vehicles Are Used For Limousines?
Limousines come in a variety of shapes and sizes, with each offering its own unique features and amenities. Here are some of the most commonly used vehicles for limousine services:
Also read: Top 18 Indoor Activities To Keep You Cool This Summer In Dubai
Sedan Limousines:
Sedan limousines are a popular choice for luxury transportation. These elongated versions of luxury sedans, such as the Mercedes-Benz S-Class or BMW 7 Series, offer spacious interiors and refined comfort. Sedan limousines are perfect for business travelers or small groups looking for a stylish and comfortable ride.
Stretch Limousines:
Stretch limousines are iconic symbols of luxury and extravagance. These vehicles are created by stretching the chassis of regular sedans, such as the Lincoln Town Car or Chrysler 300, to accommodate additional passengers and amenities. Stretch limousines often feature plush seating, mini-bars, entertainment systems, mood lighting, and privacy partitions.
SUV Limousines:
SUV limousines provide a blend of elegance and versatility. Popular choices for SUV limousines include models like the Cadillac Escalade, Chevrolet Suburban, or Ford Expedition. These spacious vehicles offer ample room for passengers, along with luxurious amenities like leather seating, high-end audio systems, and multimedia entertainment.
Hummer Limousines:
Hummer limousines make a bold statement with their imposing size and distinctive design. These large vehicles, based on the rugged Hummer H2 or H3 models, are often customized to include features like gull-wing doors, multiple flat-screen TVs, laser light shows, and even dance floors. Hummer limousines are ideal for those seeking an eye-catching and extravagant ride.
Party Buses:
While not technically limousines in the traditional sense, party buses are another popular option for group transportation and celebrations. These converted buses feature spacious interiors with ample seating, dance floors, booming sound systems, disco lights, and even onboard bars. Party buses provide a lively and energetic atmosphere, perfect for bachelor/bachelorette parties, prom nights, or group outings.
Each vehicle offers its own unique features and amenities, allowing you to choose the one that best suits your preferences and requirements for a memorable and enjoyable limousine experience.
Where Can You Go In A Limousine?
Libin Varghese also added that "Routes in limousines don't matter as people don't hire the vehicles to see the city's architecture, but to make the most of luxury the car has to offer." So this means you can picked up and dropped off anywhere in the city that you heart desires.
I think you just found the perfect idea for your next birthday party, and its okay you can thank us later for it. We've always got your back!
You may also like: A List Of Dubai's Best Happy Hours: Offers, Discounts, Bar Deals And More