Everyone longs for a good weekend getaway! Here in the UAE, a long weekend is just around the corner. The UAE National & Commemoration Day long weekend is coming up in less than 10 days! So here is an amazing place where you can visit with your friends and family:
Tucked away in Ras Al Khaimah is a place called Long Beach Camp Ground. This place has various activities for adults and children. Here are 5 reasons why Long Beach Camp Ground should be your next weekend getaway place:
Tons of activities:
Whether you are travelling solo, with family or with your partner, here you will find activities for all age groups and people!
Dinner & breakfast by the beach:
Enjoying a meal with an incoming fresh seas breeze is just a dream for so many people! Now you can enjoy the same experience here!
Variety of stay options: 
Here they offer various kinds of tent accommodations. You can choose from the deluxe tent, family tent, safari tent, dome tent and sunset terrace suite tent.
Sunsets by the pool or beach or both:
Sunsets are peaceful and calming. Just being with a loved one and enjoying a sunset can relax you the most! At Longbeach Campground, you can enjoy some breathtaking sunsets either by the beach or the pool or both!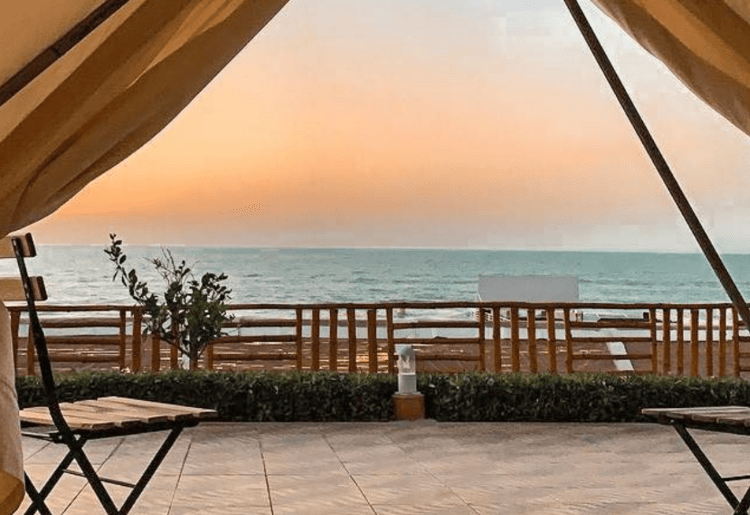 Reconnect with nature: 
We all deserve some kind of break from our busy schedules and routine. The city is tough with all the noise and pressure. Here at Longbeach Campground, reconnect with nature and get some time out from your busy routines.
FOLLOW US ON OUR SOCIALS