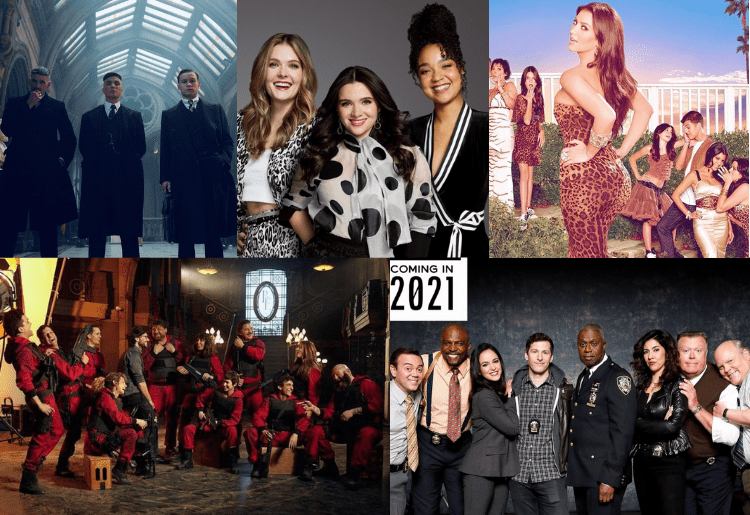 After waiting for years and watching seasons after seasons, these classic shows are finally coming to end. From comedy to crime, these five shows have been a good companion to us in this lockdown period. Hence the last season and in particular the last few episodes of a show matter a lot, so here are 5 shows which will end this year and what to expect from them:
Brooklyn Nine-Nine:
The final season is said to air in August 2021. Last we knew that Jake & Amy had a handsome son and all the fans are excited to see them become parents. How a carefree father and a controlling mother will manage co-parenting is something we all are waiting for!
Money Heist: 
The last season is said to have two parts, one of which will air in September and the other will air in December. This is the fifth and final season of this series and it is said to be as entertaining as the previous ones!
Keeping Up With The Kardashians:
If you are craving to watch some typical drama and fighting, this is the one. After running for 14 years, this drama series is finally coming to an end.
Peaky Blinders: 
This is the best crime based series out there! A family of brothers and cousins, making their way into the underworld and becoming the scariest gangsters out there. Peaky Blinders is a roller coaster of emotions and twists. The last season is said to air later this year on Netflix.
The Bold Type: 
This one is for all the women out there. It is a story about three millennial women taking on their personal and professional life, and overcoming all challenges that come their way. The last season is out there, but it still hasn't released on Netflix.
FOLLOW US ON OUR SOCIALS