Warner Bros. World™ Abu Dhabi is kicking off its first-ever 'Superman Season' this February, bringing a unique and exciting experience to fans of the iconic DC superhero. To celebrate the 85th anniversary of Superman, the world's largest indoor theme park is hosting a range of activities, entertainment, and meet and greets that are perfect for families and fans of all ages.
Superman Season At Warner Bros. World™ Abu Dhabi – Why You Must Visit!
From the moment guests step into the park, they will be transported into the world of Superman with fantastic photo opportunities at the entrance, featuring the iconic red cape and the famous Bugs Bunny statue. The Warner Bros. Plaza is where fans can meet and greet with Superman and Supergirl, and collect an exclusive character sticker for the season.
Also read: 4 Things You Can Do For Free In Abu Dhabi
Throughout the park, guests can enjoy a range of activities and entertainment, including the Superman and Supergirl Mosaic activity in Metropolis, the Ace O' Clubs where they can enjoy a sweet treat of Superman-themed cake pops and cookies, and exclusive interactive activities for Annual Passholders such as quiz questions, crosswords, and word scrambles. On March 19th, fans can also participate in the Superman Run, a fun Super Hero-themed event for every Superfan.
Also read: UAE's Largest Indoor Adventure Park To Open In Abu Dhabi
In addition to the exciting experiences, the park's retail stores will also be stocking personalized Superman and Supergirl capes, available for purchase throughout the season. The retail carts in the Warner Bros. Plaza and Metropolis will offer a range of merchandise for fans to take home as a memento of their unforgettable experience.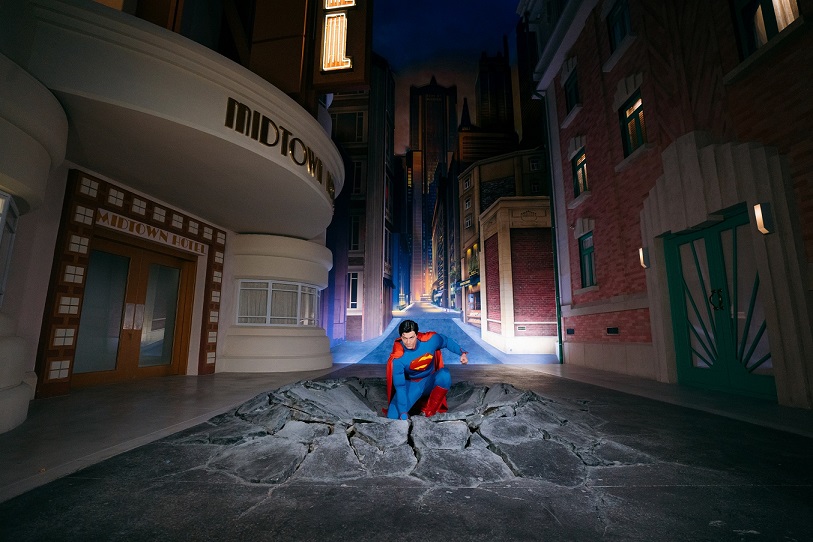 Located on Yas Island, Warner Bros. World™ Abu Dhabi is conveniently located near other world-class attractions such as Ferrari World Abu Dhabi, Yas Waterworld, and CLYMB™ Abu Dhabi. With a range of activities and entertainment, fans are guaranteed to have an unforgettable time celebrating the life and legacy of the world's greatest superhero, Superman. For more information, visit the official website at www.wbworldabudhabi.com.