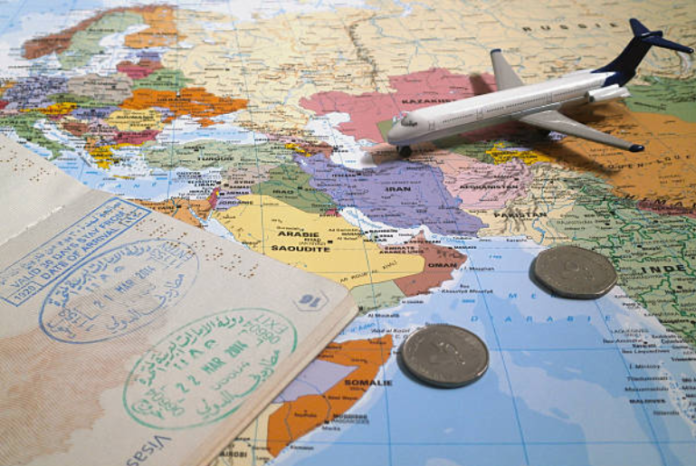 The United Arab Emirates (UAE) is a popular destination for tourists and visitors, attracting millions of people every year. Recently, the country has made it easier for visitors to extend their stay in the UAE for up to 60 days. This article will explain the new system for extending the validity of all visa types for visitors in the UAE.
UAE Visitors Can Extend Validity For 60 Days
The Federal Authority for Identity, Nationality, Customs, and Ports Security (ICP) has introduced a new, convenient way to extend the validity of visas. Visitors to the UAE can now extend the validity of their visas for 60 days, but only once and before entering the country. To extend the visa, applicants must pay a fee of AED 200, which includes AED 100 for smart services, AED 50 for the application form, and AED 50 for the Authority and the electronic services provided to customers.
Also read: Residency Visa Holders Living Outside UAE For Over 6 months Can Now Apply For Re-entry Permit
It's important to note that in order to extend the visa, the applicant's passport must be valid for at least three months and they must not be in the UAE. The process of extending the visa is simple and can be done through the ICP's website or its smart application using the UAE PASS or username.
Applicants must provide the required information, attach the necessary documents, and pay the fees. The confirmation of the visa extension will be sent to the applicant's registered email. Additionally, the extension process can also be done through customer happiness centers or typing centers authorized by the ICP.
Also read: You Can Now Get Your UAE Visa Via A Five-Minute Video Call
However, it's important to note that if the application is returned due to incomplete data or documents, it will be declined electronically 30 days after submission. If the application is returned three times for the same reason, the fees and financial guarantees (if any) will be refunded. In case a visitor is unable to enter the country before the entry permit expires, they can extend the validity for 60 days one time only.
The ICP stated that fees will be refunded through credit card within a period of six months from the date of submission or through cheque or bank transfer to banks located within the country for a period not exceeding 5 years. It's important to keep in mind that rules and regulations are subject to change without notice.