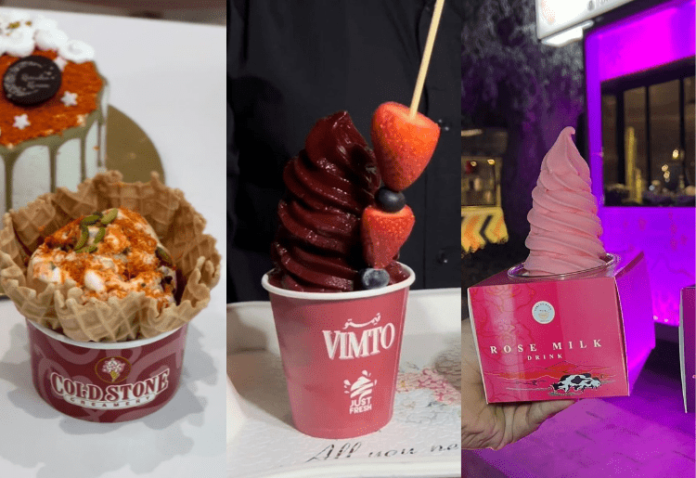 Ramadan is ending in just a few days, and what is a better way to complete your Iftar meal with delicious ice cream? Hence are the top 3 ice creams in the UAE to try this Ramadan:
Just Fresh UAE:
Here you can enjoy the luxury of Ramadan drinks being converted into ice creams! You can get your Vimto Fix in a sorbet for AED 22 & drizzle daqoos on your laban up ice cream for AED 18.
Yuki No Hana: 
Beat the heat with 'Ramadan Drink' ice creams in Sharjah. You can now eat your Iftar Staple Drinks. The 'Rose Milk' flavour was our favourite, you can get it for just AED 29!
Cold Stone: 
Cooldown this Ramadan with Kunafa ice cream & cakes in Dubai. Your Kunafa will be drizzled with sauces & pistachios mixed in. They have a one-of-a-kind serving style.
FOLLOW US ON OUR SOCIALS