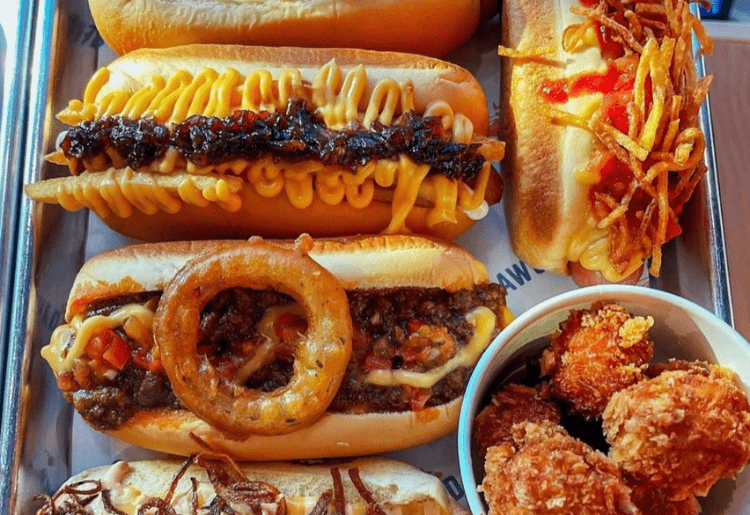 Abu Dhabi is here with a new place of hot dogs: Seven Dawgs. Founded in the heart of the emirate, this place serves gourmet halal hot dogs. The superhero themed hotdogs served at this place have a hidden meaning. Each hotdog represents a particular problem the world is facing, that is, poverty, drought and hunger. Hence the three superhero themed hotdogs served here are:
The Seven
For only AED 25, you can enjoy some ketchup, a fried dill pickle, mustard and sweet relish on a bun!
The Architect
What do you think AED 39 can get you in a place like Abu Dhabi? It can get you a beef corn dog with some fried onion, a tempura-fried jalapeno on top, hammer suace and lots of cheese!
Professor Volcanico
The "Professor Volcanico" is an explosive one. For mere AED 29, you will get a beef hotdog with "volcanic" habanero spicy sauce, cheese, potato chips and pico de gallo salsa.
Vegan hotdogs, different types of hotdog sauces are just some of the things that you can find here. All over, the food they serve is quite affordable and tasty. So head to Seven Dawgs, Abu Dhabi to grab a quick bite with your friends and family.
FOLLOW US ON OUR SOCIALS