From May 12-14, 2022, Salon du Chocolat Dubai will make its debut at Le Gourmet at Galeries Lafayette, Dubai Mall. The popular exhibition will bring together expert chocolate tasters, chocolatiers, chocolate connoisseurs, writers, and pastry chefs to celebrate individuals who share a passion for chocolate and pastry.
Visitors will be able to browse stands, sample and purchase chocolate, and participate in special seminars and masterclasses with world-renowned chefs. Indeed, over three days, the event is expected to draw 50 exhibitors, 30 pastry chefs, and thousands of chocolate aficionados to Le Gourmet inside Dubai's historic Galeries Lafayette.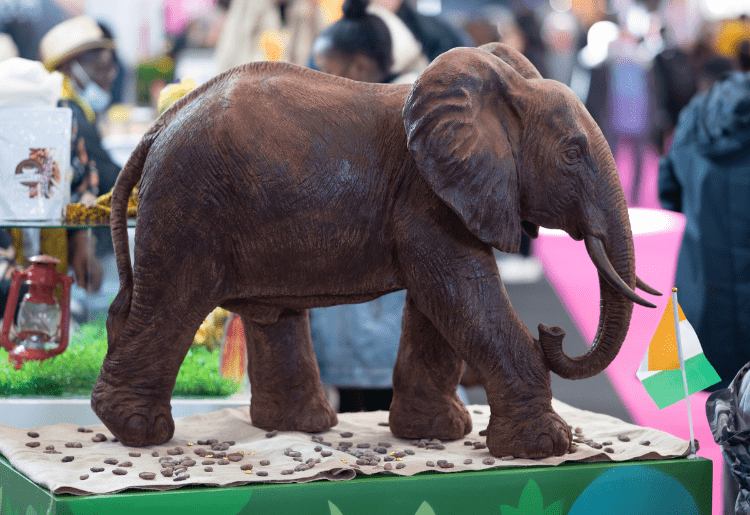 The exhibition, which began in Paris in 1994, has become a must-see for chocolate lovers, with events held in New York, Tokyo, London, Brussels, Cologne, Lyon, Moscow, Shanghai, Marseille, Zurich, Cannes, Bordeaux, Monaco, Milano, Hong Kong, Beirut, and many other places. Following the success of Salon du Chocolat Beirut, which was founded in 2014 by Hospitality Services, Dubai is scheduled to become the Middle East's second city to host the event.
"We are delighted to be bringing this exceptional show to one of the region's most dynamic cities," said Joumana Damous-Salame, managing director of Hospitality Services. Talking about the venue choice, Damous-Salame said: "Le Gourmet at Galeries Lafayette is known for its superior quality and has a French signature, which is symbolic given the fact that Salon du Chocolat was founded in Paris almost 30 years ago. Dubai Mall is also the most beautiful mall in the region and the second-largest mall in the world, so it was by far the most suitable location."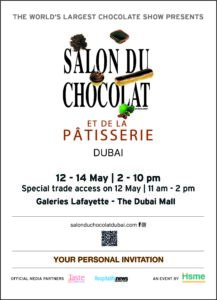 Maha El Khoury, projects and sales director at Hospitality Services, explained the importance of festivals, particularly in the UAE, and why selecting Dubai as the second city in the Middle East to host the famous salon was a natural choice. "The market for chocolate and pastry in the UAE is huge, Dubai is considered a benchmark for the hospitality and foodservice industries. There are some immensely talented chefs working in the emirate, so we are looking forward to their involvement.
El Khoury added: The three-day program features an array of chocolate-inspired events, including the Chocolate Fashion Show, where fashion and chocolate collide; Salon du Chocolat Junior, a space for children to get creative with chocolate; the Pastry Show, where pastry chefs will host workshops; the Choco Démo, a space to mingle with influencers and food bloggers; and three chocolate competitions for amateurs.
FOLLOW US ON OUR SOCIALS