Dubai is saturated with incredible brunch offers, after all it's the Emirate that redefined the meaning of the word, from a meal between breakfast and lunch, to an all out food and drink binge and party. With so much to choose from, it is hard to make a recommendation. After a lot of research (read: eating our hearts out at multiple places), we have found the perfect family brunch spot in Dubai. Here's a review of Caesars Palace Family Brunch that we absolutely loved & would totally recommend to all the families looking to spend some fun, quality time together.
Also read: 14 Things to Do In Dubai In February 2023 – Live Concerts, Food Festival & Dance – Across All Budgets
Caesars Palace Family Brunch
The Caesars Palace Family brunch situated on the iconic Blue Waters Island is the best family affair that has something for every generation. We visited the brunch last weekend, and here's our review:
The crowd, as expected, was generally families. Parents in their mid-thirties/early forties longing to relive their glory days and brunch like they did pre-kids, but this time with their offspring in tow and the odd grand parent for good measure.
Also read: GulfBuzz Recommends: Hidden Breakfast Date Spot In Al Quoz Dubai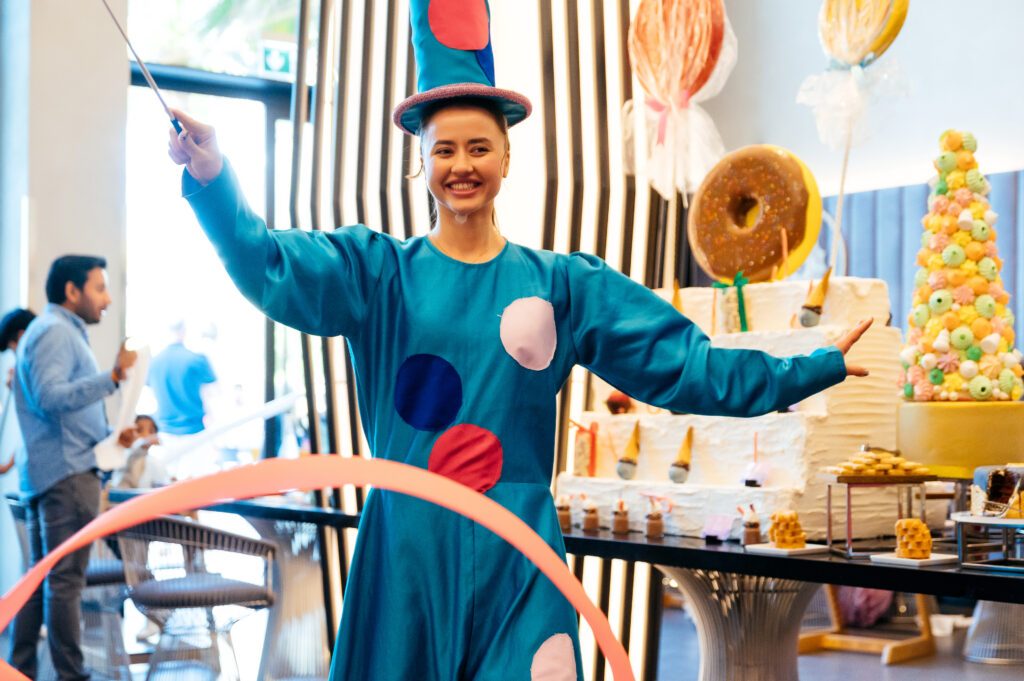 The entertainment, was impressive, a mixture of circus entertainers jotted around the venue, a slime station, ballon bender and face painter plus an indoor kids area with an air hockey table and video games that kept the kids entertained, and out of parents hair for a few hours so they could enjoy the copious amounts of food and beverages on offer. The entertainment culminated with the arrival of our kids favorite Dubai based entertainer Magic Phil, who did what he does best, keep kids mesmerized with his humorous magical performance laced with a few subtle jokes aimed at the mums and dads too.
Also read: #GulfBuzzRecommends : We Found Dubai's BIGGEST Falafel Sandwich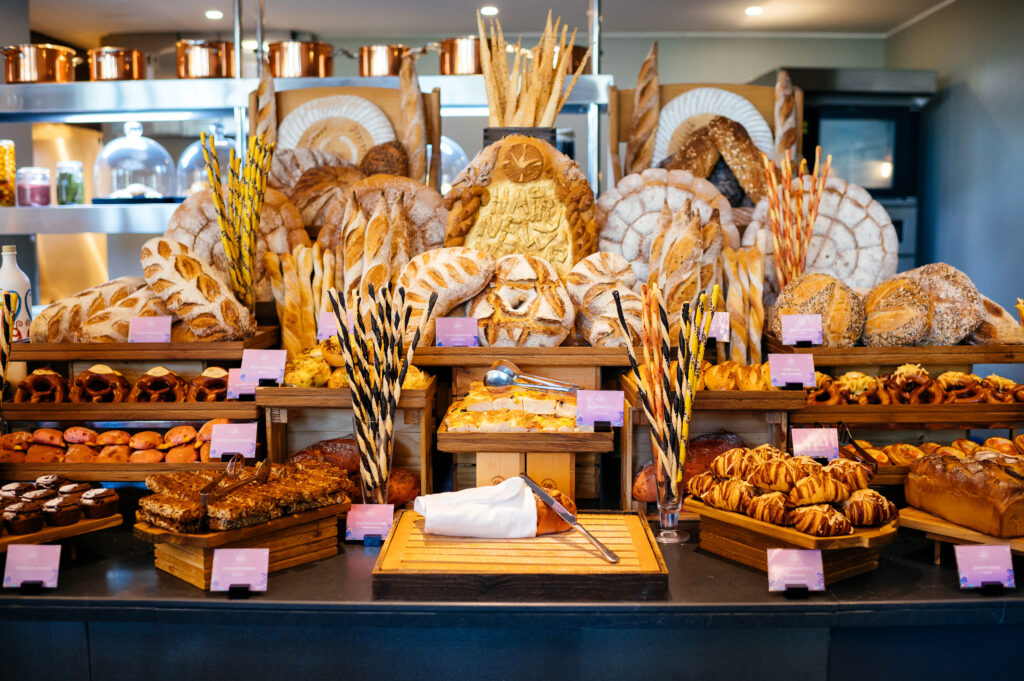 The buffet was an impressive selection of world cuisine, our highlights being the oyster and sushi bars, the carvary, which had a selection of beef and lamb that was some best we've tried in the region, and the desert section, which was the star of the show, hosting an array of treats and a chocolate fountain arranged in a display that Willy Wonka would be proud of. The beverages are free flowing and the staff were extremely attentive in topping up peoples glasses as soon as they look close to 3/4 empty, so we'd advice pacing yourself as this brunch is longer than most, starting at 1pm to 5pm.
Also read: GulfBuzzRecommends: This Cafe In Dubai Is Located Inside A Horse Stable & Is Perfect For A First Date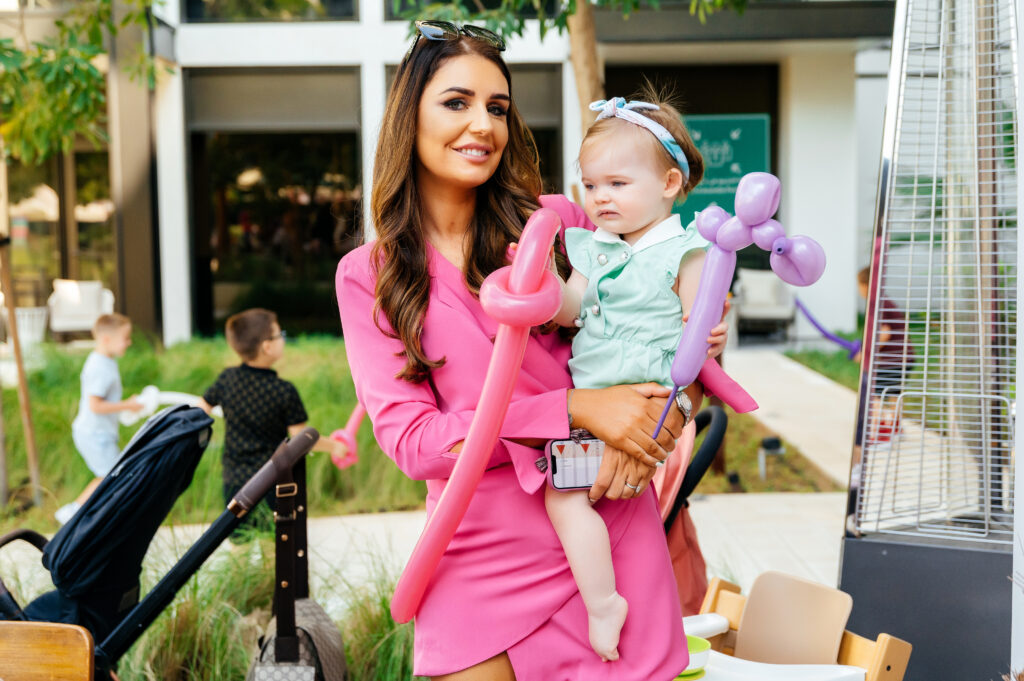 If you have kids and miss being able to brunch on a weekend, then this is definitely for you
Caesars Palace Family Brunch Pricing
Adults: Soft beverage package – AED 350 per person.
Selected house beverage package – AED 450 per person.
Premium package including sparkling wine and cocktails – AED 500 per person.
Champagne package – AED 700 per person.
Children (4-11 years): AED 150 per person. (0-3 years) – Free of charge.