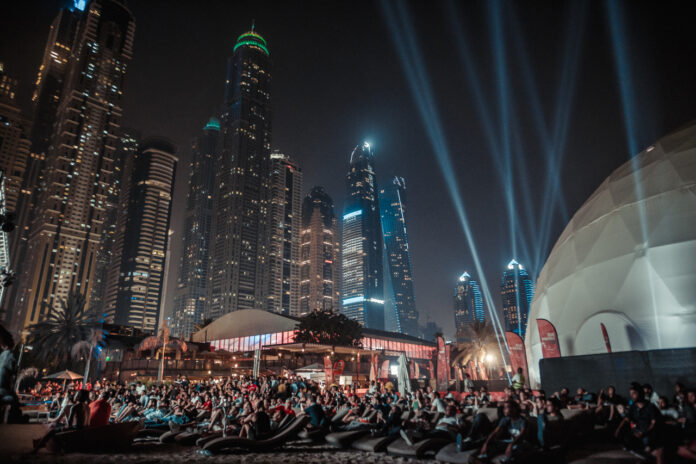 Football fever is at its peak! If you're a football ultra, and couldn't score tickets to the official world cup happening in Qatar, well, we've got you covered! We're going to tell you of a place right on the beach, with a huge screen so you don't miss any of the action, superb food & drinks, laser light shows, flame throwers,  and a huge group of like minded football lovers. Sounds absolutely fab doesn't it? Read on to know more:
The Barasti Beach Stadium At Barasti Beach Bar
Barasti Beach Bar is screening every FIFA World Cup Qatar 2022TM match right at their very own Barasti Beach Stadium, in partnership with the official FIFA World  Cup Qatar 2022TM beverage sponsor.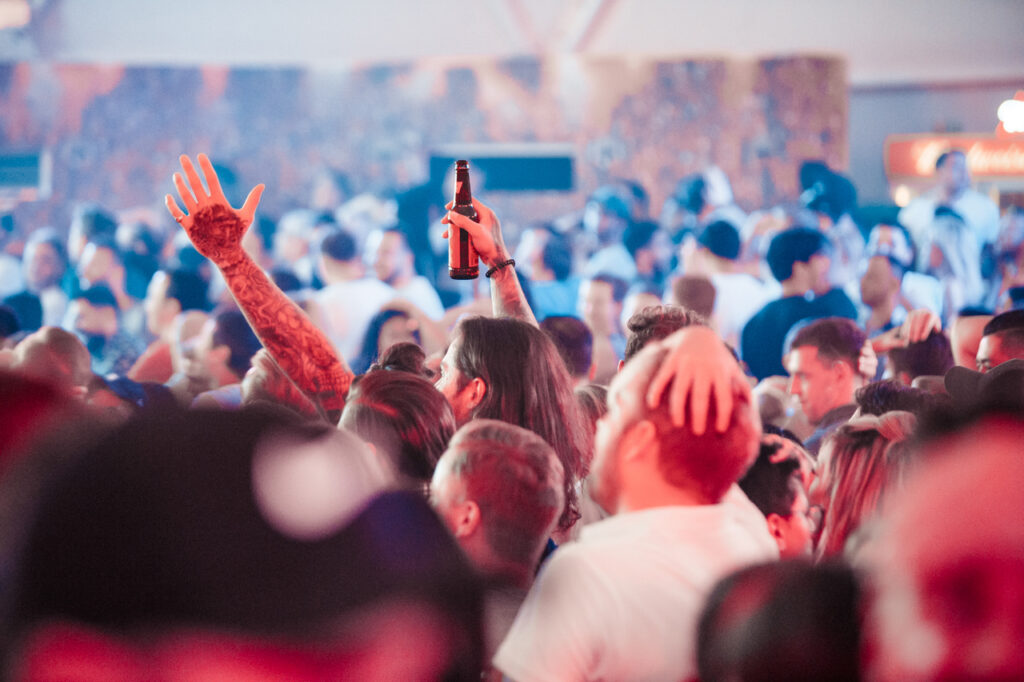 That means you get right in the middle of the action, whilst having your toes dipped in the sand & cracking open a few cold ones. But we hear you! You're wondering what's so special about a beach stadium, and what makes this experience so unique. Well, you're in for a surprise because Barasti Beach Bar has some really funky theatrics planned.
Best Place To Watch A FIFA Match In Dubai – Barasti Beach Stadium
We're giving you not one or two, but NINE reasons as to why Barasti Beach Stadium is the best place to watch a FIFA match in Dubai:
A whopping 12x7m wide screen in front of you, which is among UAE's biggest screens.

Stage theatrics like C02 canons to get you in the mood!

A laser light show

Flame throwers for all the history-making moments

Free entry through the player's neon light tunnel

Live BBQ stations and food counters because no celebration (or loss) is complete without a good meal. Plus everyone knows that a good BBQ is basically the breakfast of champions.

Incredible drink deals of 6, 12, 24, and 48 bottle buckets, coz hey you've gotta stay hydrated! 

Interactive sessions, games, and entertainment 

Once the match is over, you can dance the night away with a live band and DJ music sets to carry you late into the night.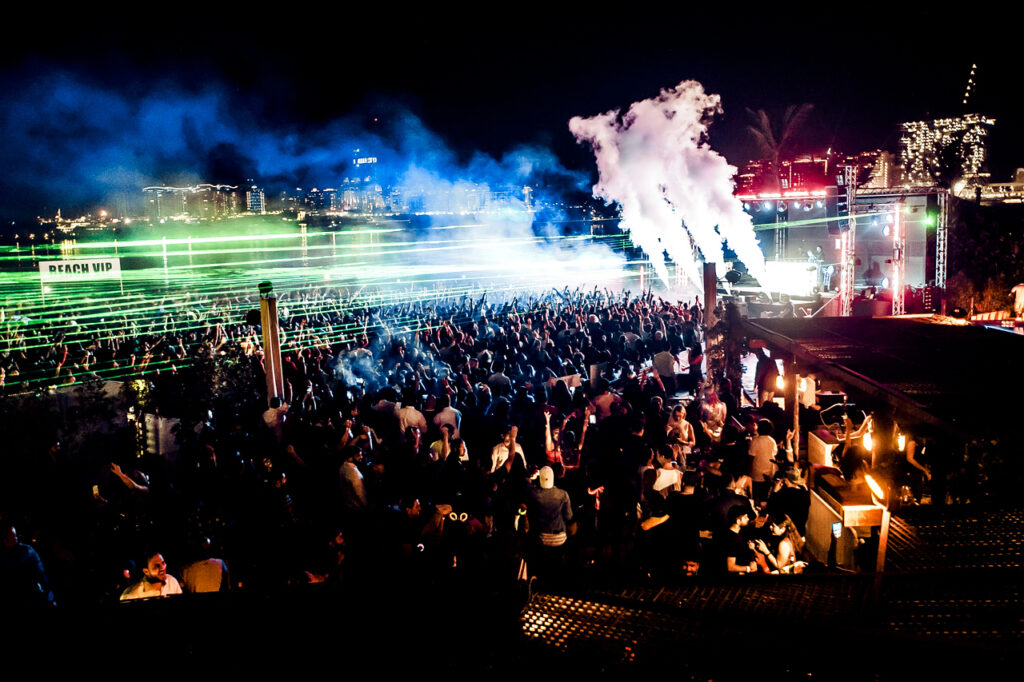 How To Reserve A Table At Barasti Beach Bar?
Tables and seating are on a first come first serve basis. However, groups of eight people or more can reserve the best seats with AED 350 pp redeemable credit on selective F&B deals paid upfront.  
Details Of Barasti Beach Bar
What: Barasti Beach Stadium during FIFA World Cup Qatar 2022TM
Where: Barasti Beach Bar, Le Meridien Mina Seyahi Resort & Waterpark
When: November 20th – December 18th
Price: Free entry